Estimated reading time: 4 minutes
How to use WordPress blocks to connect with social media and multiply your results with extra headings and description
The beauty of Word Press is in the plug-ins
The plug-ins make WordPress into a compelling setup that everyone can enjoy. There are literally thousands of them however you should never use more than seven.

If that is a bit hard and even I can't comply then limit them as much as you can.
The two main SEO plug-ins are Yoast and AIO SEO. Everyone has a favorite and mine is Yoast but others lean to AIO. However, they both do the same things but in different ways.
The problem is that you need to be a premium service to use the features and there is a cost to this.
Yoast $102
AIO $ 39
These are both for one site and AIO is discounted
Do the prices represent fair value
If you are an energetic blogger or post maker of any kind you really need these simple plug-ins to help you rank with SEO
Mostly the free version offers a satisfactory level however with these the additions are the difference to your SEO results.
Automatic linking to Social Media
By linking your site to Instagram and Twitter you add extra contact points with the changed headline and tag lines.
This is really easy to do.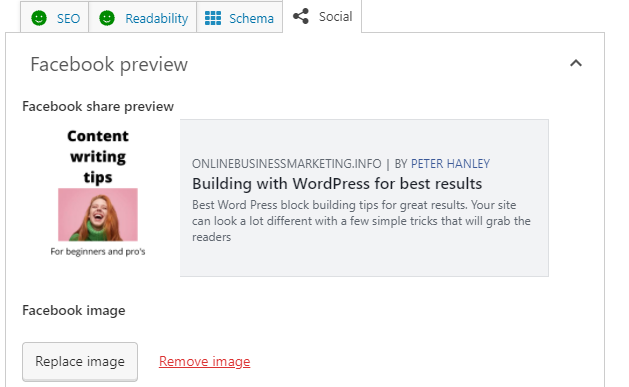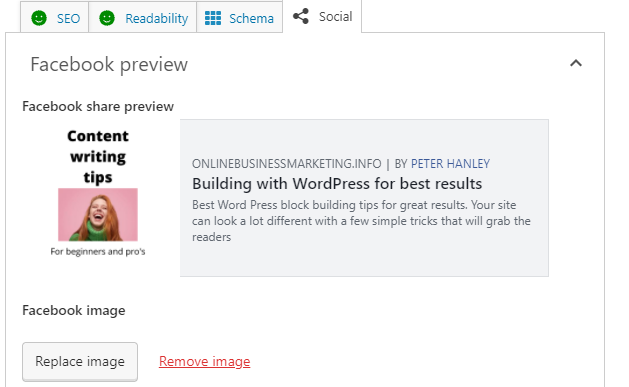 Here I have changed the header, the image, and the words to offer a slightly different approach to the website. This is also done on Twitter.
The more manual things to do.
This includes putting in Key phrase synonyms that will link different words back to your site.

Then related key phrases and even Cornerstone content.
If you don't understand some of these inputs you simply go to the provided training and learn more of how to construct a near-perfect blog.
Can you beat the prices down
It is a competitive field and you will have things like Black Friday and other seasonal offers. Furthermore, they both have their own discount seasons depending on the volume of inquiries.
How to use WordPress blocks to connect with social media with an upgrade
Doing without the upgrades
I have lived most of my writing life being frugal and not taking the pro versions.
Now that I have several websites I find that what I have been missing has had an effect on my results and that some skimping is simply not worth it.
SEO is critical to your results and you must have the best value pack that you can find to make sure you do everything correctly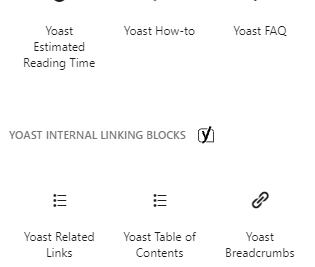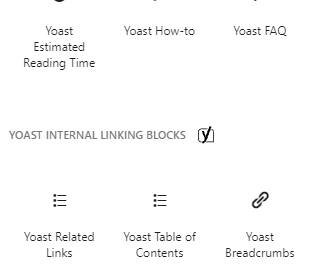 Other Yoast additions that I use
I use the attached reading time link at the top of my page.
Then I often add the Table of contents to show readers where to start.
FAQ is a great inclusion as well as the others shown here.

The list is great and It makes life easy. Pity I am not an affiliate
Is the University at Yoast worth it
Yes, it is and I refer to it often to try and get the best value out of my writing.

I am not a natural author and struggle with Positive phrases and Connecting sentences.

Yoast points out my areas of underperformance and gives me ways to improve my articles that will make a difference to you, the reader.
We write for the reader and to answer questions that the keywords solicit in the best possible way.
SEO is critical
Conclusion
I decided to write this short blog when I discovered that I was not using the social linking tools properly.
Therefore I am a pro-Yoast user however I failed to recognise the strength of what I had.
I started a new blog using AIO and took the free version and tried to do the same things which of course I could not. Therefore my choice was to use Multi-site Yoast or one of each to see which worked better.
Finally, Yoast won the day as a far better option.
How to use WordPress to connect with social media by Peter Hanley