Why would you add a comment website new? Comments are an important part of blogging, increasing SEO, pleasing Google and offering feedback on your writing.
How do website comments work?
Comments reflect an image that your website is a good one to visit. Others have done it, why not you?
There are three great reasons for soliciting comments on your web site or blog.
Online training also explained
They encourage further reading
We are a curious bunch of people and love to hear what other people think.
Reading recent comments gives proof of evidence that the site understands what we are looking for.
It is also important that the comments are answered when they can be by the site author.
This provides further clarity and a greater understanding of the blog.
I was just reading a post by Neil Patel, a how to expert on all things SEO, and I naturally skimmed the comments. Neil answered every comment about the blog on SEO throwing even greater insight into the situation.
Neil teaches this stuff so if he does it then I certainly can, and pass it on to you.
Confirms authority with Google search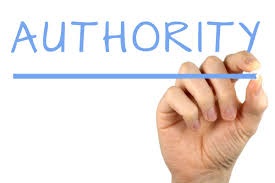 The latest Google search algorithms favor those sites they consider subject authorities. When people leave a comment this may confirm your authority. It is important that you respond to comments in a proper way. No thank you notes, a proper comment.
Do comments add to your word count?
We were told that a blog should be about 1500 words and many come out less than that. However, both the visitor comments and your reply add to the word count total, therefore, increasing the overall count.
On a recent blog, I had nearly 20 comments and answers this increasing the account greatly.
Do comments increase backlinks?
In fact, when done right, blog comments can indirectly lead to better SERP rankings. … The more happy readers you find, the more back links you'll get, and the better your website's SEO will be. So get out there and start attracting happy readers through targeted blog comments!

Monitorbacklinks.com
This quote pretty well explains a great reason for obtaining comments. This will improve your SEO and Google rankings.
However, you should be mindful of Spam comments and delete them early as the search engines do not like questionable backlinks.
Do comments increase your branding?
We believe that this will work in your favor and have readers follow other writing that you have done. you may even place links in your replies should you wish.
Comments work on promoting relationships
This is an area that provides an opportunity to build relationships within your community, niche or area of expertise, seeking the comments of like-minded people builds a continual form of contact that can be built much further. It's not just mutual back-scratching but a genuine show of combined empathy.
How to get comments on your post or blog?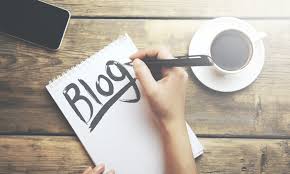 This is important because it is nearly as hard as Keyword selection.
First of all, you can ask for comments on your page.
Give them a reason to have an opinion or wind them up in a controversial issue. Readers love to display a knowledge of the subject so promote them to contribute.
You can ask friends, associates or even family to contribute to the chain with good feedback on your article.
A bit black hat but we all have an opinion that may be respected by others.
At Wealthy Affiliate, we have a channel to share comments from and with random members. You can swap or buy comments at any time.
This is really increasing your knowledge by using people in a similar category to critique your article and offer genuine comments.
It also accomplishes most of the above points I have made as well.
Bring in your industry members so they can contribute to your success. Reciprocate the offer to provide a win-win situation.
Comments hosting service
larger organizations love to keep track of the feedback provided so they can better manage future posts.
In fact, Wikipedia even commented on this in a recent article.
In this day of instant news, the world's media moderates what people are reading so they can produce more of the same.
Comments are much the same as they indicate what you are doing right or wrong.
Conclusion
I have had to assume some of my responses. Who knows exactly what Google has in mind at any given time. They make a few thousand changes every year, both minor and major and what is true today may be obsolete tomorrow.
I have followed advice from Wealthy Affiliate Training and Neil Patel Uber Suggest among others to bring you ideas to consider.
I love comments and make it my job to give a reply to everyone that cares to make the effort.
You learn from others and this is one great way to achieve some extra input.
Finally, feel free to comment below as I would welcome the opportunity to establish a dialogue.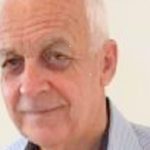 Add comment website new by Peter Hanley