18 Ways To Double Your Customer Base in four weeks takes you on a short journey of must-do ideas that guarantee success with low-cost methods.
A Focused and effective marketing plan

Your customer base is your income promoter and represents a valuable asset. That base requires constant attention to growth and the delivery of a valuable message to the people that matter.
The secret is to understand the desires and needs of individuals who make the buying decisions.
Regular planning is essential to meet the demands of the modern market.
#1
Create a loyalty ladder to build a list of raving fans
There is no doubt that your current customer list is built on a loyal following.
Your job is to get those referrals built by word of mouth with follow-up action.
Therefore, getting contact details from the base will help the conversion if you make the contact.
Reward your referrals with something worthwhile other than just a credit. A good bottle of wine will be remembered far longer than a $30.00 credit.
Therefore you should become creative in your rewards and word of mouth will follow and leads will grow.
#2
Identify the target market for direct contact
When you target customers in a niche, your collateral remains consistent over the plan. You can set up an easy autoresponder and manage the process.
When you shotgun the idea you cannot easily deliver the same message to the same clientele.
Email marketing.
inc. Newsletters
Still the fastest and cheapest
way forward
Old style real letters
If it still works, ask Charles Tyrwhitt
Telephone calling
Don't get a telephone phobia
SMS marketing
This will surprise you
The above list gives some basic ideas on which to do some planning. Email is essential.
In case you don't know, Charles Tyrett is an English marketer of men's clothing.
I get a regular product portfolio, personal address letters and discount gifts, he has built a worldwide platform for direct mail.
18 Ways To Double Your Customer Base in four weeks and clearing clients

#3
Get rid of bad clients and focus on good ones.
It is well documented that your worst customers take up most of your time. You may be chasing payments or making changes, however, it is often a waste of time.
Give them the old ultimatum and make them conform.
Concentrate on your good clients with extra sales opportunities.
I run a business that has monthly and quarterly payments. As a monthly bill costs me over $5 to produce I am far better off changing low-value clients to a longer payment cycle. If 12 payments cost me $60 and 4 payments $20 that is a net gain of $40 a client or an increase of about 10% in revenue.
#4
Loyalty programs encourage spending
I have recently been involved in a national loyalty program and saw for myself where real gains can be made.
Any business loyalty is important and you can buy that loyalty for very little.
We all have a coffee card, a store card, a discount card of some type so we understand the premise.
What we don't always understand is that it must be actively worked to make it a success.
If you shop in a Flybys store you will get asked for your card because they want you to get value. As that value increases, so does the use of the card.
How can you introduce value into your marketing?
One easy way is the VIP card that provides additional value to the members. You want everyone to be a VIP so they feel special and continue to shop with you.
Keep in contact with email and newsletter on a consistent basis.
18 Ways To Double Your Customer Base in four weeks with purechat
#5
Create strategic business alliances.
Great referrals can come from business associates. However, they must be rewarded for their effort.
Build your industry alliances and share favors among your group.
You can share trade shows, advertising and even customer information.
I have an association with a clientele in a similar business but a different product set. Troy pays an instant $100 for a successful referral and I continue to pass them on.
#6
Conversational marketing cannot be ignored
Web-based clients often want answers to easy questions, so what do they do?
This is the age of ChatBots. Those pop-ups that ask if they can help you.
it could be for sales or even service, either way, it is an excellent way of improving your communications.
One major company stated that a 70% increase in sales was possible using Chatbots. A figure that is far too big to be ignored.
Do I use them? Certainly and there will be one on this page because I am a firm believer.
I wrote a lot more on this at Conversational Marketing, the new trend.
The great thing about ChatBots is that you can generally use the free version until you grow your traffic past your basic needs.
#7
Local directories are alive and well.
What is a business listing and what can it do for you? Everything you need in business or online.
Today, there are more than 9 million searches per month on the Yellow Pages website. The Yellow Pages directory is owned by Sensis, who also runs other top directories in Australia such as True Local.

Sensis
With about 300 local directories, your name in them may just send a stream of traffic every month. Most are free, therefore you can save your money on expensive upgrades.
18 Ways To Double Your Customer Base in Four Weeks with car signs
#8
Cars and local signs
This is a travelling billboard that stands out from the crowd. When visiting a customer park in a clear spot everyone knows you are there.
From a magnetic door hanging to a full-body wrap, they will create traffic for your business.
On a value for money basis, I also like bus signs at the bus stops. I have seen these generate great activity and personal recognition for a local area business.
Similar to A-boards placed outside a business you are visiting. It's all great branding.
#9
Promo items
You don't need to spend a lot of money and simple is often better than expensive.
Do promo items work?
Glance around your desk and start counting them, items given to you could include.
Mouse pad from a supplier
Calendar from a real estate agent
Thumb drive from a local business
Pens of all kinds
A toy from a large company
Drink holder
Notepad from another real estate agent

This is all for a top of mind association. They may not drive business today but they may give you an opportunity one day.
#10
Improve your conversion rate for leads and contacts
Conversions require getting to know the person and understanding their wants and needs. Plus fulfilling them as quickly as possible and not wasting time on procrastinators.
If your current conversion rate is 20% of all leads coming to you an increase to 30% gives you 50% more sales.
Go to 40% a reasonable figure you double your sales in the month from new leads.
Depending on the value of a sale this could be a very big number.
If your conversions are under 20% you really need to know why. Are you attracting the wrong people or are your closing skills substandard?
One of the biggest detriments to closing is the time variable. leave the customer hanging and the sales inertia dissipates very quickly. Or in my basic training, I say a hot customer cools very quickly.
#11
Know where your customers are coming from.
Tracking customers can be done in many ways depending on your business.
Online tracking is Google Analytics to give you a great insight into what generates a lead.
You will often say I don't know where my customer came from and my short answer is "Ask them" and keep a record on a regular basis.
You will probably find that 80% of your leads come from one source and the other 20% from a variety of outputs.
However, this can change.
Seasonal influences can have an effect or any other options you employ. Apply your effort and money to that which is working and drive it hard while you have the opportunity.
18 Ways To Double Your Customer Base in Four Weeks with retargeting
#12
Re-targeting or re-marketing is the current trend
There is a cost to this but that cost is easily amortized over the results obtained.
Re-targeting is really focused on paid ads (and can take a variety of forms and target a broad range of individuals). Re-marketing is focused on email campaigns and reaching out to those who have already had interactions on your website that allow for a specific reach out

Search Engine journal
Both use pixels to focus on visitors to your web presence and then pop-up advertising anywhere on the web. You are generally charged a fee when someone clicks on your advert.
Most will say there is no difference between re-targeting and re-marketing and most of the focus comes from shopping cart abandonment.
Buyers that we're close to but did not quite commit to.
Others will stalk you for a period following your visit to a site. It is a consistent touch that eventually wears you down
#13
18 Ways To Double Your Customer Base in four weeks with mobile phones
#14
Having your media Mobile focused
You will need to check all your media to ensure it is set up for the mobile market.
This Google-based free and safe tool tells you if your website is mobile-friendly.
It is a fact that Google bases search terms first on the mobile network so if yours is not compliant you will not be seen. Most websites have been bought up to date but it is worth a quick check
#15
Analyzing your results
Maintain a record of monthly transactions
Every business has peaks and troughs and the old saying goes along the lines of
"fish when the fish are biting"

When you understand your peak times you have the opportunity to spend money
in marketing that will deliver a return.

You could even extend to radio and TV because you know that buyers are active and that you will get a return on revenue.

There may be holiday periods, going back to school, the end of the financial year, even Black Friday where a truckload of business is delivered.

You can also compare month on month and year on year to see where your activities are having an effect. This allows you to concentrate better and even on holidays at the right time or low season.
#16
Social media is a business must.
Social media is a vast platform that can not be dominated completely without excess time and money. I recommend choosing a relevant media and working it as well as possible, the media should be one to focus on the age and sex of the followers.
However, everyone should have a LinkedIn profile and a business Facebook page at the very least. This should be kept up to date and provide all appropriate information.
Instagram is dominated by younger females and Pinterest is the older group. Twitter an educated following.
More on this on social media
#17
Mailbox deliveries
Is this a quick path to the bin or a health campaign?
It is a couple of weeks until Christmas as I write this and I just went to the letterbox to collect my mail.
I don't block junk mail as it keeps a lot of people at work and my trip from the box to the bin is no big deal.
Today however it is a bit different, 17 individual advertising flyers with Christmas promotions. Yes, Seventeen in just one day.
As a marketer I understand that this tells me something, the big companies work on results and not on best guess formulas and they are active. Mail box drops must work in a lot of situations and this would presume that the pre-Christmas shopping period works for them
#18
Using a customer survey
The results will depend on the questions, ask good questions to gather good feedback.
So many times I see surveys written to get good results and not to find real problems.
I recently had my car serviced and the service guy asked me to rate him well because his job depended on it. When the car company rang me, what could I say against him? The result would have been biased with emotion.
Many larger groups are now doing surveys to satisfy an inner need for feel-good results. That is not what they are for. You are wanting good honest feedback so that you can see problems arising and take action to make changes. It's not just people, it's performance issues and satisfaction results that you want to explore and change when necessary.
Surveys can now make it much easier to adapt to forms. Email, SMS, telephone calls to name the most often used.

18 Ways To Double Your Customer Base in four weeks is easy.
Conclusion
If each of the above generated a 1% increase in business you would grow your business by 20% without a lot of spending. We understand that some will achieve far greater results than a minimal 1% so that figure could mean a doubling of business in a short period. A figure that could deliver a far greater profit than you are currently experiencing.
Not all your plans will work, in fact, it may be only 20% that produce results but those are the ones to celebrate. Nothing tried and nothing accomplished is not a great plan.
Set your ideas in place and work on those small increases that will add to a huge finish.
Do I do them all, no, but I do participate in 12 of the ideas posted and have at various times tried all the others to garner the best way forward?
Special set skills to help you advance your online abilities
18 Ways To Double Your Customer Base in Four Weeks by Peter Hanley
P.S. a few years back I took a course on ways to double your business. I revisited the paperwork to gather more ideas for this blog but the internet has changed the world and most ideas are now not working.
That is one reason you need consistent training and support to stay ahead of the ever-changing market. I use and recommend; The Wealthy Affiliate training site for all business.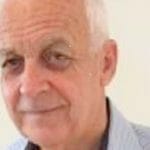 https://youtu.be/7IP4l0KhP08