7 steps to understanding Google keyword intent. Knowing this will get you many more page one positions in Google listings.
Estimated reading time: 6 minutes
What is a high-intent keyword?
The world of google search has changed significantly and you must change with it.
We have been on a journey with keywords, Longtail Keywords, Key phrases Siri, or voice requests and now wondering what the search intends and how best to place them.
First of all, this is not an exclusive club. Bing and Yahoo are staying with exact match keywords but Google and the Chinese-based Baidu are moving to Artificial Intelligence or AI as we know it.
To make matters even harder Intent is broken up into different categories and furthermore, if you don't satisfy the reader you get booted down to the double-digit pages. So if you thought Keywords could never get worse think again. This is part of a nightmare for content writers.
Define what your searcher intends
This is the first of four decisions that will determine what results you will get in a search.
Informational Intent.
this is where many of us hang out answering questions and helping people do things that they find too hard. All the how-to and why questions are interspersed with the whens and reasons often with a number of ways included.
A great Affiliate location for making a bit of an income and even allowing advertising to drop in. The perfect place for a blog post.

Commercial Intent.
Some of you will do product reviews here and others will advertise products and things to buy. This is the seller's domain and will be dominated by heavy hitters using high-end marketing companies to prepare the material so a hard place to hang.

Transactional intent.
A great place to have Medical or health benefits companies, Insurance companies Power supply, and even broadband marketers looking to get your signature. Again the meeting place of big budget advertising companies leaves little space for the small player

Navigational intent
Take me to the Casbar, maybe deliver me to Twitter or find my street address on Google maps. When you want to get somewhere this is the place to be the Pointman.



What all this means is that if you end up in the wrong place no one will read your material. They are looking for something very different from your offer.
7 steps to understanding Google keyword intent with giving and take
Google Gives but also takes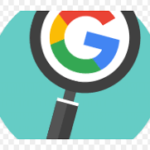 This is a pretty scary side of content intent. Imagine Google gives you pride of place on page one because you nailed the Keyword thing. Your competitor did not do so well and got on page two.
People reading your page believe it is not for them so they bail and go looking for a better choice. Your competitor however keeps them on the page for quite a while because of something he did right.
Google looks at this and says Ok Competitors people searching this Keyword really like you so I shall move you to page one. They look at your post that is not satisfying the lookers and you end up on page 21 of a search.

Same keyword, similar material, but a different ending.
Keeping consumers on your page
If Google like page time so much and it is an important ranking factor then you need to address this in both your current and old posts.
The greatest contribution to page time is transporting your readers off to YouTube. It may be a link or an embedded picture but it entices an action.
We all know what happens when you get to YouTube, you find new sources of entertainment and waste an hour of precious time looking at nonproductive entertainment.
If you clicked your link to open in a new page they return to you at the end and finish reading your post.
Skim readers love visual action
You will understand that the world is now full of people who suffer from attention deficit and want fast and furious results. When looking for a result to whatever they have in their mind they will skim your material looking for the magical answer.
Therefore you need to put a few stop signs into your work. Pictures, Graphs, lists, or even good subheadings that bring those eyes to a stop.

Your page full of good ideas in small print without attractions will be ignored by all but the most dedicated. The result is a walk down the pages with Google to be buried deep in the search terms.
Pop-ups kill the desire
The use of popups or advertising on your site can seriously offend your readers. They are seeking a specific solution so they really don't want to subscribe to your newsletter.
However, these can still be great tools that gather results therefore can they play together.
Leave any popup material too late on the page. This gives you the benefits of both worlds as the material has been consumed and the popup has them entertained further.
The foreplay of promise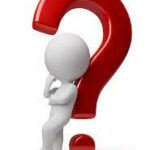 You will know by now that you are answering a question or solving a problem but do you do it early or late on a page? The traditional method is to outlay the problem, explain how others have been affected, emphasize the potential of harm or results by not taking action and provide a solution deep in the bottom area of the page.
Therefore they have had to stay on the page to get the solution. job well done
You may however start out with the solution.
Stihl has the best power saws on the market, but why did I come to this solution?
I have answered the question but I still want to take them on a journey of intrigue.
In the world of analytics
Knowing what your content has achieved is an imperative part of making change.

Google Analytics or Bing webmaster tools are the ideal companions to looking at your results and finding what is right or wrong. Making early change is better than waiting until it is too late.
If you change your heading you lose any and all data already gathered however everything else is right to upgrade.

Look at why you are not ranking and go to a Google search and see what the top-listed products are doing differently than you. If they are in the first place they must be doing something right and maybe a few simple changes will give you a chance to compete.
Conclusion
If Content Intent has moved you from your comfort zone you are not alone. This is a massive change from Google and to move so far away from Bing and Yahoo adds that extra degree of difficulty.
However, getting your keyword correct and writing content that helps readers should satisfy even the most ardent critics.
7 steps to understanding Google keyword intent by Peter Hanley