Multi Channel Marketing system and 5 ways to achieve results. The days of a single approach are long gone. Here we discover new methods
Why use Multi Channel marketing and waste time and money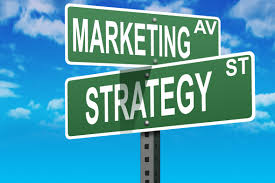 The world has changed with internet technology and it is easy to be left behind the market unless you maintain an active view.
This applies to any business that requires customers and viewers to grow their sales.
I grew up when the only real channel was the Yellow pages directory. Expensive but necessary.
That has been replaced by the webpage, a shopfront to your business which brings us to:
Multi-Channel Marketing system ways to progress.
1) Maintaining your website with consistent upgrades
Many businesses have their website done and then forget it. Looks great and does the job however that is not sufficient. Google wants action and rates you on traffic. Therefore some housekeeping needs to be done.
One of the more productive elements is maintaining a blog page on the site. This encourages you to write using appropriate keywords and product descriptions. Yes, it takes some time however it will make a difference.
Deleting Brocken links is a necessary chore and must be done consistently. If you are using WordPress then an appropriate app can be installed to pick these up for you.

One way to avoid this is to use a Link Cloaker like Pretty Links. If you have a problem then one simple change will flow to all your pages plus you can monitor traffic in real-time.
Using appropriate SEO is necessary to please the carriers. Google, Bing, etc hate sloppy SEO and will value your site appropriately.
More on this at Wealthy Affiliate the best training and web hosting site for free
2) Social Media has a place however choose just one to dominate
Social media activity takes consistent activity to gather your viewers. It is fair to say that each media has a following based on sex, age, and interest.

Blasting away on TikTok which has a predominant 15-21 age group may not be your target audience. Furthermore, Instagram has a greater female audience in the 21-50 group.
Twitter has a following based around high-income business followers and Pinterest the elder group of converts.

First of all, you may have a presence in all of these, and should, however, make just one your hero product.
Choose the channel that has the most followers and then post every day. Not every week or month and I repeat every day a new and appropriate post.

My Goddaughter runs a female based hair salon. A high-priced establishment that concentrates on a certain style. She has built a following by posting thrice every day on Instagram. Some are repeats, some are new and a few are different.

The salon is booked out for weeks in advance with this single-channel marketing.
Therefore choose your channel and monopolise it to win the traffic.
3) Newsletters work in maintaining customer trust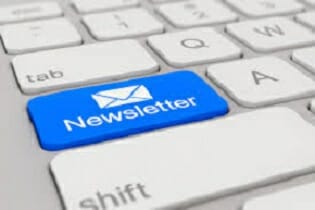 Branding is essential and this is in part what you are achieving with a regular newsletter.

Again I repeat that consistency is essential. Maybe every two weeks or a month however no longer than each quarter at the most.

Where your buyers take time to make a decision or perhaps your product has long-term repeat business.
My example is a Tyre Service. A high-value sale however may only be every two or three years between visits. That is unless you reap referrals along the way, family and friends join your group.

A friend of mine runs three tyre outlets that are leaders in our area. High turnaround and consistent repeat customers. His monthly newsletter is all about cars, new ones old ones and driving ideas. All us petrol heads read every word of a 3000-word long post.

He uses this as a spearhead of all his touches, his branding remains front of mind over time.
I use Constant Contact as my provider for both email marketing and my newsletters. With years of research, I have found they are well ahead of the market in what they achieve
4) SMS is an underused asset
Great results can be achieved with a simple message delivered to the mobile phone. It is fact that SMS messages are opened nearly every time. This is opposed to email that has a very low open rate.
Therefore you most often get instant returns and can immediately judge the effectiveness of your campaign. This can be used for a variety of ideas, directly selling products from your base, inviting customers to an occasion or even marketing new products.

This is low-cost marketing that takes little time to set up and is easy to justify the ROI.

I market SMS to a range of business outlets all of whom report great results.
Importantly Email to SMS allows bulk dispatch as well as great tracking of results.

I generally recommend using a fixed number that you own. This is available from your carrier for a low monthly fee, much like a mobile phone number. The reason again is branding because many people distrust numbers that they don't know. Therefore your success will be far greater with a simple recognition factor built-in.
5) Retargeting and Remarketing are this years darling products
Whenever you search for a product on Google or Facebook, advertisements for that product will follow you around for days and weeks until they wear you down.
Remarketing is when someone has bought from you and you take a second hit at them.
Retargeting is when they look and then wander off to another site.
Retargeting is currently a massive growth product that most major companies are using. You will see for yourself the number of ads that follow you around.
They don't know who you are or anything about you. It is not a breach of faith or a sharing of your details, It is all done with Pixels that link you to various sources. Furthermore, they are not listening to you or mind-reading they are simply responding to a search of some kind.
Admittedly they are extremely competent and with that earn a lot of money.

This is a paid source by Marketing companies that many of us will never use. It is expensive and effective so your use will depend on many factors. products being sold and value return.
My conclusion on Multi channel marketing
I usually only recommend free or low-cost marketing methods however the inclusion of Retargeting is necessary for this time of writing. It is dominating the market so much so that people are talking about it all the time. Many are scared by the activity however you can calm their fears knowing the truth.

Hard marketing is still valid with printed material, and collateral so all these can add to your portfolio of ideas.

The internet is still and will continue to be the easiest and cheapest approach to a market.

You do need to be part of the game, however, it needs to be done properly with consistency and clear branding.
Multi Channel Marketing system and 5 ways to achieve results by Peter Hanley