7 Online Marketing Tips That Will Really Work and take your business to a new level of sales you never thought possible. Methods that work.
What are the seven tips that will change your world
| | |
| --- | --- |
| Keywords | The start of a Journey |
| YouTube | A search engine |
| Newsletters | keep them close |
| Social media | A necessary part of life |
| Blogging | An adventure to results |
| Loyalty program | They stay a lifetime |
| Email marketing | Still a major part of your life |
My short list for easy results.
You may think you are on top of all these but what are your results?
Are you achieving sales or just treading water and waiting for the big break.

Let's have a look in a bit more details for some ideas that may help.
7 Online Marketing Tips That Will Really Work starts with a word or phrase
Using a Keyword tool for extra oomph.
I spend a lot of time on Keywords and use several different tools. My latest is by Monster insights a WordPress plugin that makes you write in a certain way.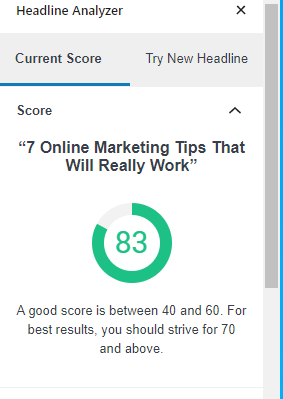 They then look at the types of words used and how they are put together. Common words and uncommon words, Power words and emotional words, all of which get a score.

With a list as above The monster states lists.
Headlines that are lists and how-to get more engagement on average than other types of headlines.

Having followed the structure almost to the word I shall look for a good impact.
Keywords are about two principal items.
Traffic:
Without any traffic you can't be read and that speaks for itself. There are different types of traffic but the main source is those that visit the page during a month.Target is greater than 100.
This can come from all sources paid or free it matters not.
Competition:
for any heading or keyword you are generally not the sole user of the word so you may never get to page one of the term where over 80% of people look.
Word or phrase:
When we started out with google search it was simple to use a word as your heading. However with competition we have needed to make a word into a phrase to make the search term more specific. Nike became, Nike shoes, then Nike shoes for men even Nike shoes for men playing basketball. A simple word now needs to be a phrase. They mean the same thing it just makes the Google search more specific.
Therefore Keyword and key phrase are the same thing.
7 Online Marketing Tips That Will Really Work includes YouTube
YouTube as a search engine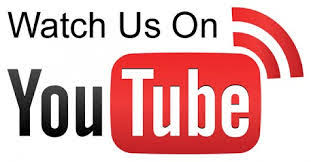 It is fast becoming evident that YouTube will lead the race in search terms. It currently is searched nearly as often as Google and more than Bing and Yahoo combined. Think along your own search history and go back on the ways you obtained your information.
There are two important points here:
Voice search is becoming more common particularly on mobile phones and Google will rank highly on any search term. Voice search will soon dominate the market and we all need to adjust our future to the concept.

You can do any type of Video including comedy, music and rubbish however you can do Branding, selling, explaining, unboxing and how to do things videos. The world is yours.


7 Online Marketing Tips That Will Really Work with Newsletters
Do Newsletters work anymore?
Your customer base is an important asset that steadily grows with your business.
To ignore them is at your peril because your competitors won"t. Therefore a Newsletter is a low cost method of continual contact to keep them loyal and informed.
However you must understand it is not a sales tool. Your newsletter is there to entertain in an informative and intellectual manner that keeps them top of mind.
I have written much on newsletter over time and still today send one about every two weeks.
If you don't have a data base start building one today and reap the rewards of a long term asset build.
What social media is best for you?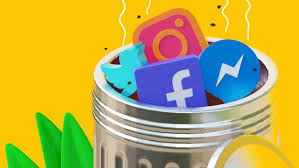 First of all maintaining a good presence in your media is a time consuming occupation however it can be extremely rewarding. Therefore focus your activities around the age and interests of your readers.
Every Channel will have some overlap but generally the majority come from a small band of age and sex.
TiKTok is the current rage for younger people, if that is your market you may have a chance but for the adults among us I would not waste my time, you want buyers not crazy dancers.
LinkedIn is a must for everyone. Have your profile and photo and a great BIO because you never know who will be looking for you, a customer, a buyer or even a banker.
The professional groups can use this for marketing as it has a higher intellectual audience that use it more than most others.
Twitter has a following that can be developed if you have a profile and people want your thoughts and ideas. I follow a few out of interest and I guess the best user is Donald Trump who has a major degree in messaging. It works for him.
Instagram is for the younger female set and a few family's and followers. If this is your demographic it is an ideal platform to grab new business by daily posts and photos.
Female hairdressers and clothing, fast food and coffee, Jewelry, pet products, adventure are some of the areas that would work well.
Facebook the old and still the best with an adult following across all sorts of ages and abilities. It is necessary to have a current Facebook page and use if for all sorts of promotions.
The art of blogging
Blogging has many benefits to business however it does have a high level of labour input. Although you may outsource the material to someone else to do for you.
If you are a business a blog can direct people to your web page or Funnel to more directly perform a sales function. Blogging is, or can be emotional content that takes readers on a journey of discovery. It is written about a subject and can be viewed many times over a long period of time. Many years in fact.
You can build a following that wait for every new article and build a whole data base of interested buyers.
In fact every Web page should have a blog element so that those readers seeking more information can be entertained.

There are a few rules to blogging and I cover many of them in this short post.
Loyalty programs are an absolute must have for any business
Have a look in your wallet or purse and see the loyalty cards from Major Chains, Food, Wine, Clothing, Coffee, Sporting goods etc. The reason they have them is really very simple, they work.
if they didn't they would not spend millions on promotions and driving you back to the store.
Importantly most are really pushy with offers nearly every day. Repetition and constant marketing works and they understand that. Just perhaps you need to understand it as well.
Loyalty programs are to maintain customer touch and keep them coming back but they must be done correctly.

During the day I go to a few coffee shops depending on where I am and what I am doing. Some have cards and others don't however let me tell you the girls love a free coffee and they will chase the card outlets.
Some time ago I went to a local spot and purchased a coffee and a tea, this outlet is not the cheapest around or the best but it's situation sitting on the side of a lake is ideal. The girl duly stamped my coffee card once so I queried why not twice, two beverages bought equals two ticks. In a high and mighty voice she firmly told me " it is a Coffee card not a tea card."
I could of explained it is a Loyalty Card and you have just blown a customer away but instead I voted with my feet and just don't go there anymore. For maybe $0.20 she lost a customer for life.

Loyalty cards say that they respect your business and want you to return and buy lot's more.
Email Marketing works better than ever, however,
it is now different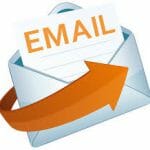 What do I mean it is now different? I mean that to be read you need to follow some basic rules or get lost in the flood of offers.

I get a couple of hundred emails a day and open but a hand full. I unsubscribe from a few and keep others for another time when I may be interested. I am sure you are much the same so we need to find the answer to this problem.
You must be known and liked.

Probably 70% of my mail is from trusted sources so they stay on my page for awhile.
Most new authors get the delete button with hardly a thought and the older ones depending on what I am doing at the time. For example sometimes I do Facebook marketing so when I am in the mood anything along this line gets attention, however the rest of the time I generally just disregard these at this time. That is one reason that even great emails don't get opened, it's just timing
Timing
You can do somethings about timing that will help, certainly in the seasons or particular times of the Year. Black Friday is a big one, Christmas and Easter sales. holiday seasons, climate change, winter v Summer and even Covid lock down. These all present an opportunity to offer an opportunity that will get a better open rate
Headline of offer
Finally on the first page is the offer. You know the sender, in fact they are in your like group but do they have anything to offer. Read my new book might not get me in however my new book that will make you an instant Millionaire might get my interest.
So combining the above in the best possible way may increase your open rate.

Something like emails on Black Friday get double the open rate says Peter Hanley.

I have my known name, timing and a seductive headline that may get a click.
The best content available is wasted if it is not read.
That brings me around to Content, the art of selling in just a few paragraphs.
Multi Channel marketing is all the rage and everything you do takes a buyer to a place they will commit money. The more often they see your product the greater their commitment to you is. When they finally land on a Web page or funnel they are ready to go. Everything you do is a path way to business, new and repeat business which is the reason we are here.
When you have no traffic what do you do?
Utilizing all the above relatively low cost methods will deliver some traffic depending on the niche and the search volume. It may be substantial if the need is large or minimal in small outlets. Local marketing needs are far less than wide area requirements however the effort is much the same.
I like Low cost SEO methods but also buy some traffic at times to increase the volume and improve my ranking with Google and other search engines. I have been using Spark Traffic with some success and am now paying for volume after my free trial
My conclusion on marketing tips than work
These are just the tip of many channels you can employ. However they are the most important to have in your base to deliver your message in a consistent and professional manner.
As a result you will begin to see a growth in traffic, enquiries and sales and understand you have made a difference.
To sum up marketing tips you may not use them all at one time but work on them to make a difference over time.
7 Online Marketing Tips That Will Really Work by Peter Hanley