9 stages to writing a blog. Your page Now you have a domain and a host you need to start on your blog site, but how will you do it?
Estimated reading time: 14 minutes
Every good blog starts with a plan
Everyone blogs for a different purpose and this will determine the direction to take for your future.
| | |
| --- | --- |
| Self-interest or personal journey | Use Blogger or similar |
| Affiliate or sales-based blog | WordPress is best |
| Business Blog | A post on the business site |
| Charity or not for profit | Depending on reach |
| Fashion, travel, food, lifestyle | WordPress |
| Product reviews | WordPress |
The problem with using free blog sites
You will understand that free is always too cheap. Free can never have a long life even with a site like Google which owns Blogger.
I see people asking all the time when Blogger will be stopped but the answer is always positive. However, I believe where there is smoke there is fire and the future is uncertain.
Furthermore, they own all your material so if you are a serious blogger look elsewhere.
Wix.com is a free site. Includes advertising on your pages and limited storage
Substack.com Very limited layout
WordPress.org For the very dedicated as it is hard to learn
Site123 Limited storage and very basic
These are at the top of the list and OK for the casual writer but keep your options open.
Using WordPress as the preferred blogging platform
With WordPress on a hosted site, you have both pages and posts to play with, a page is a fixed entity that is generally listed on the WordPress site under the domain name.
It may contain pages of things like;
The front page
Terms and conditions
Contact page, About us
These will generally appear in a banner on the Frontpage.

This is a web page with a pretty plain header however showing relevant options.
Every time someone types the main URL they will come to this page. It also contains a list of blog posts;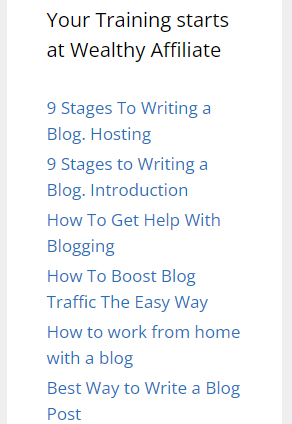 This is a list of the latest blogs in the order you choose.
I opt for the latest first and go down.
You can also search by categories, month, etc
Therefore you will have the main page and your
blog pages.
The important difference is the main page
is found using your URL however each blog has its
own address and found separately.
Therefore a page is fixed a post is found by a unique
Search URL
To summarise this:
Your page is about you
Your post is what you want to say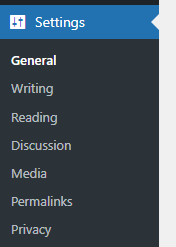 Setting up your page
This is all about you. A lot will be preset however you
do need to add in some personal areas.
Just step through each one and gain a bit of an understanding. You start your journey with a home page
The home page is a summary of you and your goals. What your site is about and all the necessary details that are associated and you wish to share.
Setting up a Home page
In WordPress, this starts with a theme. WordPress suggests one that you can use or you can choose many both free and paid from the market. I would suggest Generate Press as an option because it has most tools built-in and is easy to use.
Here you can use a header with a Logo or just words as I have. Fill in your directory and any other details and you are ready to go.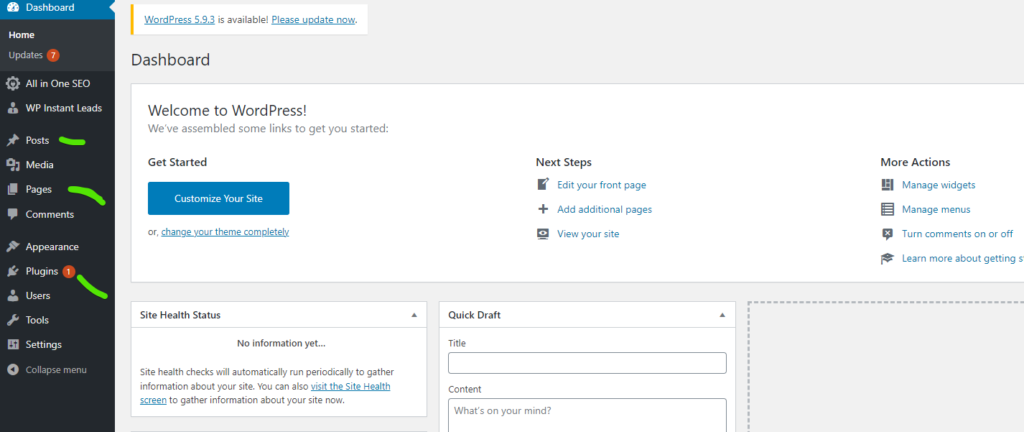 Here is your Dashboard with easy-to-follow suggestions. Customize your site and simply follow directions.
Plugins are little tools that make WordPress work a lot harder. It will come with a couple loaded but you need one for SEO. I suggest YoastSEO however AIO SEO is also good. Only use one as they will conflict.
Build a page
You will see above the page entry point and this will take you to your first page. Here you will do a headline and start to write but wait.
Your headline is what people will type to find your page so place that where it says the headline.
WordPress is a page builder so you pick what you want to do from the left of the page and simply fill in the words. ( See the little + sign at the top left of the screen) To learn this I set up a dummy site and tried as many boxes as I could. After a couple of hours, I was confident in my ability.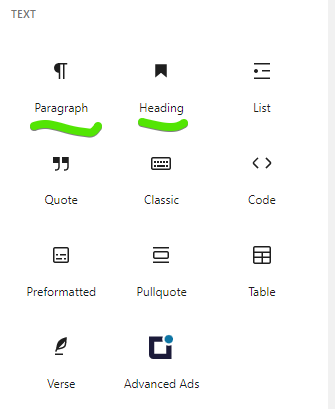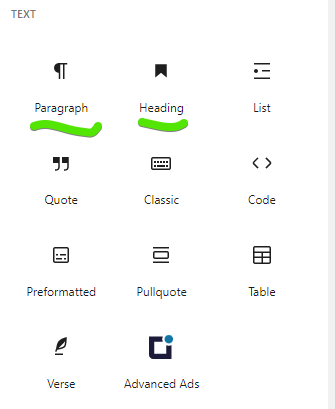 There are lot's more things you can do with this and it is simply practice makes perfect.

9 stages to writing a blog. Description
Starting a blog Page
You enter using the Posts button as shown above and you come to a whole new page.
This will contain a headline which is your Keyword and a descriptive phase of what the post is about.
Then it is simply a headline and content cascading down the page.
A blog page generally answers a question or solves an issue therefore it should have some structure to it. The most common is AIDA an acronym for;
Attention
Interest
Desire
Action
What problem are you solving? Who else has had it, how can they benefit and what can they do.
Remember you are writing for readers to make their life easy. I generally think along the lines of taking this a bit further and providing a benefit
Friction removed. Show the reader how easy it can be. No one wants hard.
Financial Security detail any costs and savings.
Future proof, explain the future to them and how life can be better.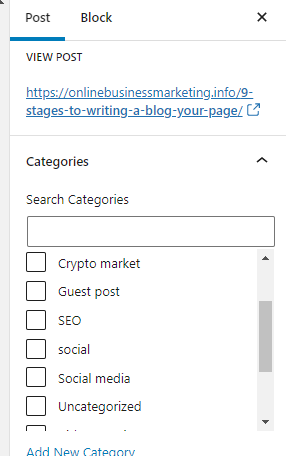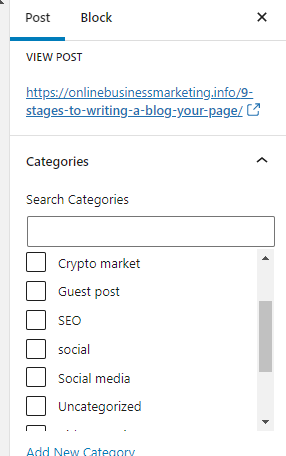 You are reading a post so you can see the layout and how it is done.
Adding a category
Your posts are listed among categories that serve to house all similar items under the one heading. These are found on the right side of the page under posts.
Furthermore, you can tag a major post as a cornerstone so that it comes first and the others follow.
You can have as many categories as you want and they will appear on your front page index.
Setting a featured image
You will notice this pop-up in the Post column on the left as well. This will lock the image into this post every time it opens. Traditionally I used this however as opening speed is a critical Google issue I have stopped posting an image at the start of my work.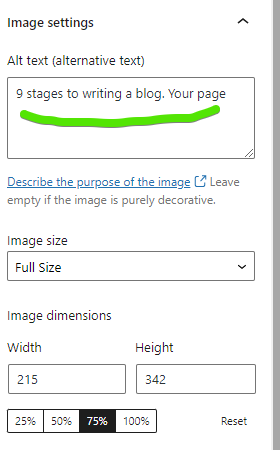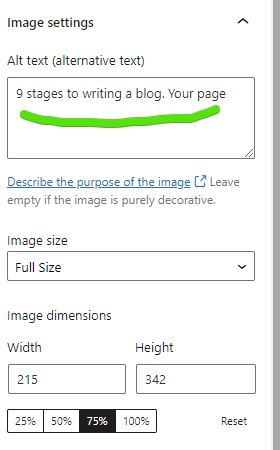 This is a personal option and you can make your own decision on this.
However, every image you do use must have an Alt Description written into the Block.
The words you choose may be your heading or your Keyword or a description of the image.
In this example, I have used my heading and that is appropriate for up to about 50% of images. After that get descriptive.
I Have also changed the size of this image so that it fits better on the page.
Again these are all personal things and you will make your own creative decisions.
Creating Images
You must be thinking where do the images come from and how are they done. I use a free plugin called Monosnap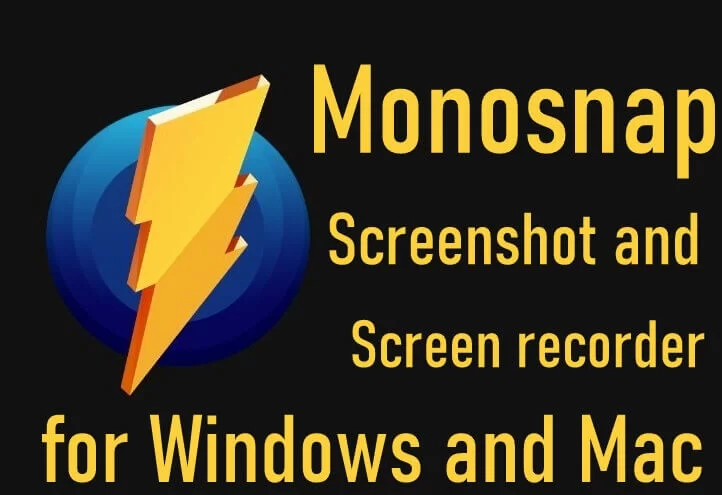 This is free for all single users and is easy to use. Click on the image for more information. A must for every site.
Adding a touch of color
WordPress has limited color use for either words or background however it is only for a header or paragraph in total.
This is found again on the right under the block. You can also change type size there as well but it works on a paragraph.
Never copy and paste the work of other people
It may seem easy however plagiarism is not allowed and the Search engines will find it and penalize your content. Artificial intelligence is used on all documents looking for copy work.
I know many will take this avenue however the result will be never getting to page one and even worse relegated to the back of the term thus really just wasting your time.
You can however add quotes and there is a little + button for this
Plagerizm is a no-no

Peter Hanley
If you want to cheat use a robot to help you
The use of artificial writers is becoming commonplace and helps to fill in pages when you have writer's block. I have avoided this for a long time however times change when you are looking for volume over quality.
I have tried Jasper as a program that is easy to use and free to get started. My attempts at writing have been quite ok and have achieved a high Google ranking.
An example is working from home with a blog where I used AI to help construct the post.
Whilst the writing is done for you, attention to all the other aspects of page building needs to be completed around it. This is a great tool to support you not let you sit back with your feet up.
Paying ghostwriters
If you really want an easy lifestyle you could consider paying others to write for you. Guest writers are quite common and can be found in places like Fiverr.com.
You can use this to create logos, blocks, or just about anything you need assistance with.
By paying a small amount of money, like $5 someone somewhere will help you. Over time the $5 has probably gone up a bit depending on what you want but be wise with your money and make sure you get what you pay for
Using a spell check program
We are not all blessed with the ability to spell and use grammar correctly. Even those with English as a first language had it drummed into their heads over many years.
Google hates spelling mistakes as do your readers who will be instantly turned away reading badly written posts.
There are a few spell check programs and the most famous being Grammarly. The free version is generally enough to satisfy the most discerning and will generally correct you as you type.
Google loves lists and tables
A list is a simple build of things you want to expand in your writing.
list your items in a row
Keep them short and to the point
Make them interesting points
However, if you want people to follow in order then number them.
1. make a list
2. choose your order
3. Consider a table
Then there comes a table which is a dual-sided list.
| | |
| --- | --- |
| A table provides more information | You can stress the importance |
| It may be two-sided or more | Three can look good |
| You can add as many rows as you wish | However, make it look good. |
Adding images, graphs, and charts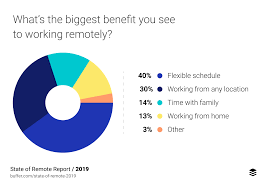 These provide a professional touch to your work and even show that you have researched your subject and tried to make understanding easier.
You can easily line them up to the left, right or center
and move them around the page.
I generally like to keep them to the right because the eyes travel from the left in English writing.
It is important that any visual aligns with your writing because its purpose is to act as a drawcard. Many people skim read and a great visual will bring them to a stop and read what they are about.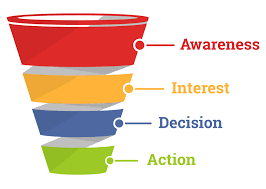 They certainly add color and effect to your page and gather reader interest. You should however only use free images and not those protected and require a payment to use.
They are part of the WordPress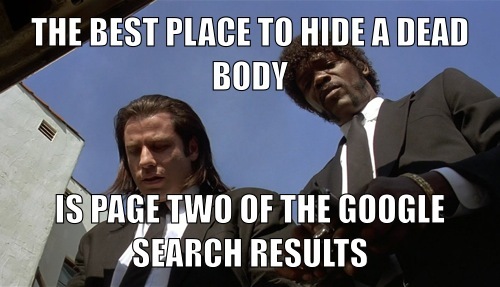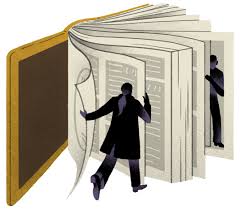 You can put anything into a column and have it up to four bars wide. Here I have used words and images just to show an effect.
Using all of WordPress
We could go on for ages showing all the bits of WordPress Page builder however most of it is really just trying them out for yourself. There are about 90 different choices to help you build the perfect page. You may only use paragraphs and headings or you may go a lot deeper depending on what you want to achieve.
Page linking is one of them and that is the subject of our next post.
Conclusion
Of course, full training for all of this is available online and recommended for your use. Try out everything for free before you commit a single penny.
You will see a few mentions of Wealthy Affiliate as we move through this series because it is a great opportunity for those that want to know a lot more.
Once your basic understanding grows, and it will come quickly, you will find this a really enjoyable pastime and one where the rewards can be unlimited.
You can build a business that will transform your future with some training and participation in a really great experience.
9 stages to writing a blog. Your page by Peter Hanley