5 effective blog writing techniques that really work. It is hard laboring for hours over a blog when it can be very simple
What are the rules for speed writing a blog?
Gather your Keywords first. Essential
Write all your headings. Then just fill in a few words
Have a picture library ready. Keep those eyes active
Prepare your links. Tell readers what to do
Check your SEO using a guide like Yoast or AIO SEO
Exploring speed writing further
The ideal blog is slightly over 1400 words as accepted as the best length.
Depending on your typing speed 1400 words takes a bit of time but messing around can really add to that.
First of all the latest trend is AI writing or getting robots to do it for you. I tried that however, I changed back. The robots might write but you have to tell them directions and monitor and change what they write and repeat. I spent more time thinking about changes than actual writing.
Next is getting someone to write it for you. Again you need to check and change and it is never quite well written, auditing a blog and changing it is time-consuming and a pain in the but.
Important beyond everything else is your Keyword and heading selection. Get this wrong and you are simply wasting your time.
5 effective blog writing techniques that really work, the difference is keywords
The correct Keywords are the difference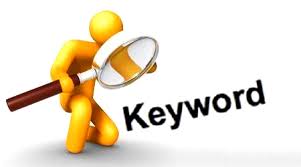 If you are unaware that Keywords have radically changed read this section carefully.
Exact match keywords have been the choice forever and in fact, Bing and Yahoo still follow this format. However, Google has changed to reader intent a completely different way of keyword placement. Google uses artificial intelligence (AI) to determine the best result on the search term.
This means that writing for your readers is far more important than ever.
Next is the balance between traffic and competition. Too much of either will take your Keyword to the back of the list, never to be read.
Use a keyword tool like Jaaxy to know exactly what you are up against and then double-check against a Google search. Too many heavy hitters on page one change your keyword.
Now make a list of Keywords for both the body of the post and for future headlines so your job will be half done when the time comes to write.
Pre-done headings ready to use
A good blog will have short paragraphs and short sentences so that means lots of subheadings. These bold words also allow the readers to skim to points of interest without having to wade through a whole page.

Write about 8 #2 size headings and Even a few #3 subheadings to complete that section of interest.
This sets up your plan of flow so you are sure you acknowledge a problem, explain a bit about it, and offer a solution with a conclusion to end the day.
The purpose of a blog is to answer a question or solve a problem and that must be clear in your writing.
Having your headlines in place makes writing a breeze because you are fully committed to the header and a couple of hundred words should flow easily.
The idea is to build a template and then fill in the blanks.
This will make writing a Blog quicker and easier than ever before.
5 effective blog writing techniques that really work, a picture gallery
A picture Gallery saves fossicking through files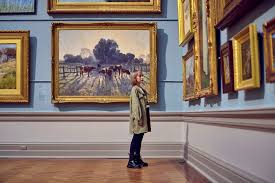 Having a good gallery of legal to-use pictures makes inserting them a breeze.
it is important that the picture is representative of the subject so choose them properly.
Each must have an Alt Description noted and be sized to show on a mobile device.
With pictures, I also include Graphs and charts which really add to the visual impact.
Plus of course your Affiliate links and videos.
Warning; Google now demands that you note any affiliate link as a No-follow link.
Most page builders will have a pop-up that allows you to do this.
Furthermore, there is a cozy little box that says Open in a new Tab. This little tick box brings the readers back when they bail from another site instead of going out of the subject altogether.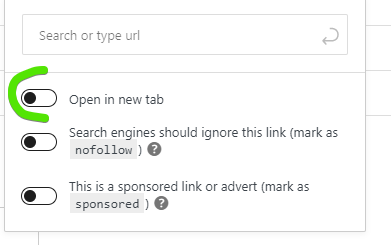 This improves your time on the page and gets them to finish your post. a must-do when passing to another site.
Preparing your links
Remember you are in this business to make money. So if you don't take them by the hand and deliver them to a buying opportunity all is wasted, unless, of course, you are reaping your rewards from advertising.
Type up an Excell or Word sheet with all your links clearly shown so adding them is a simple copy and paste procedure.
Another great idea is using link cloaking. This disguises your link so readers can't bypass your recommendation and go direct. I use Pretty Links for this because not only do they cloak the link but they keep live stats on the use.
Again I keep a spreadsheet to see what is working and what I can change. This is ideal when you are running a campaign and want to see real results. For Instance, I refer most people to Wealthy Affiliate for training and web hosting. On any page, I may have thee different links to one spot at Wealthy affiliate so I can see what works the best.
Don't be shy about your Affiliate links. explain why you are recommending them and the benefits the reader will receive. Exploit them hard and often and leave the decision-making to the reader. They click or they Don't however if you have no good links they have no choice.
How to hide a URL
SEO is still very important
As a WordPress user, I have Yoast SEO as a plug-in. It could be AIO SEO as well and both are similar.
They give me a report card on both my writing skills and my SEO. Some may well disagree with these but I find them a necessity.
The first is a well-composed Meta description. These are the few words under your URL that tell a reader what your blog will do for them. It is true if you don't write one then Google will make one up for you however the importance of a great Meta description can not be overstated.
When viewers search for something on Google or Bing there are usually about 8 free listings on page one of the search term.
80% of viewers never go past the first three free listings, off those the one with the most appropriate Meta will be chosen. This can mean the difference between no clicks and thousands of clicks. In short form success or failure.
Writing skills are also highlighted and potential errors are pointed out. You may not agree with everything however if you succeed with enough ticks you will get the green light of approval.

Does it make a difference? The experts think so however a few outlaws may disagree so choose your own path.
SEO makes a difference
Google instigated Search Engine Optimisation (SEO) and they are the most used search engine however copied by Bing, Yahoo, and YouTube. To my mind, this is an essential part of the operation.
Conclusion
Most new bloggers never get read other than by a few friends and family. The simple reason is they are not on page one of a search term. Nothing else matters more than your use of a Keyphrase and great Meta description.
We have given you a few tools that can get your blog writing skills to a new level and increase your traffic by substantial amounts.
Off course, there are many more things that could count but you will build that confidence over time with more great ideas.
I have listed a few more pages below that might help if you need further reading.
Thanks for reading and best wishes for your blogging career.
5 effective blog writing techniques that really work by Peter Hanley