9 Stages to Writing a Blog. Introduction A step by step process to becoming a successful and financial blogger
Estimated reading time: 11 minutes
Introduction
Blogging can be a fun and interesting way to share your thoughts and ideas with the world. However, it can also be difficult to know where to start or how to get help. This article will outline nine stages of writing a blog, as well as how to get help along the way.
We start with an Idea or Niche in the market.
Everyone has a favorite subject or hobby and one that they would like to share with others.

There are literally millions of subjects out there on just about any project you care to mention. The key is to find one that you are passionate about and that has an audience. The next step is to determine what type of blog it will be: Opinion, how-to, review, news, etc.
Once you have your topic or niche in mind, start doing some research on the internet to see how popular it is and if there are any competing blogs. You may also want to consider how you can make your blog unique and how to set yourself apart from the competition.
This is just a background check that may become useful along the way.
9 Stages to Writing a Blog. Introduction
Blogging is not a get-rich scheme.
In fact, this is really the slow boat to china however the returns can be very good indeed. This is a love of writing about something that is precious to you and that you believe is important enough to spend time on
If you want fast money you will soon get bored with blogging and give up thus wasting all that precious time you have spent learning a craft.
Everyone finds their spot on the internet just be sure that this is yours.
The money will come and it could be very good however you need to get a place in the market
Blogging can be answering questions, solving problems, or explaining actions
In its simplest format, you may just do a long hand question and answer blog.
The question may be "how do you write a blog?" The answer could be " sit down and write a thousand words and post it on the internet.
That is a question and answer however it is a long way from reality.
You may consider doing product reviews and comparisons that are very popular.
It could be any number of How to problems or what-if ideas. It is really endless in possibilities.
Many times it will be appended to a business webpage to further explain how things work and the benefits provided.
Finding your own personal Niche among a jungle of ideas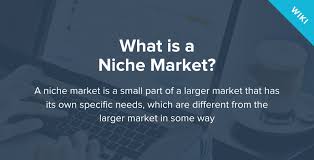 Let's start with a very broad category that describes your interest in the simplest of terms.
Examples are health, exercise, food, plants, carpentry, hobbies, the economy, or the environment, accounting, small business, and the arts.
This is a broad-brush term that covers a whole industry of opportunities but it is not your niche.
For instance, my wide term is Business or more precisely Small business, Small business marketing is a subject that has many sides to it.
To Small business marketing, I have gone down to emails, SMS marketing, newsletters, and of course blogging.
Furthermore blogging is a way to market your business and in fact, was the reason I started the journey. I wanted to write and share my many decades of knowledge with others.
9 Stages to Writing a Blog. Introduction. picking a domain name.
Picking your domain name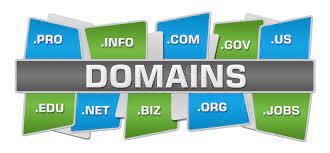 This is an important part of the process because a domain name stays with you forever.
Your domain.com will be the main fixed point of attraction. It may be about;
What your Niche subject is eg. Bestbadminton.com
It may be your brand MikeSmithbadminton.com.uk
Using a country attachment is best when that is your target market.
Don't use Hyphens and keep it short and easy to remember.
Be unique.
Check availability.


You can buy domains from many places and including GoDaddy.com or Wealthy Affiliate.
Many go cheap in the first year but hit you hard in the second and subsequent years. It is worth comparing suppliers.
Remember you are building an asset that one day you may wish to sell, so consider that in your search.
Your domain is personal to you and cannot be copied except that you can have Badminton.com or .info and even add a country code with .com.au or UK
If you are starting a business you might want to mix and match with your business name so ensure both are available. Many will advise checking if the name is trademarked by someone else. Use knowem as a source for this information.
Because so many domains are registered you may not get exactly what you want so be prepared to have a few choices ready to go.
In our next lesson, we will look at hosting your domain and starting to build the process
Blogging for business
For this case, my niche is Business, particularly small business, involved in marketing, with blogging being one method, and how to write a blog starting from scratch I have narrowed down my focus into a small manageable chunk.
This same method can be used in any niche because there are just so many parts that you can specialize in.
Your subject may be health a very important issue but it covers many areas and occupations so what part do you want to do.
Think for a moment about Doctors. They don't do everything they specialize in one small area of the body. A GP is there to fix common issues and prescribe pills but they also refer you to a specialist for fixing things. It might be your spine, your frame, head, blood, feet hands, etc. Every part of the body has a specialist and they don't move away from that area they have trained for.
Your niche is similar, it must be clearly defined.
How to break down a broad category into a niche
First of all, you must understand where your readers will be. Are they local countrywide or worldwide? What sort of climate controls their lives and even political stability.
Next is what you are trying to achieve with your writing. Here we must also consider demographics like the type of audience you want to target. Are they mostly female or male and what sort of age group?
Sometimes there are cross-over groups that you may consider. Selling babywear would be Female, under 45 however Seniors spend a lot of money on Grandchildren.
Consider the products you are going to sell are they hard or virtual, affiliate or referred products.
Once you have this basic information it is much easier to start drilling down into a specific area to focus on.
Remember you can not change your domain as your business grows.
Starting a blog is the perfect way to share your thoughts with the world, get your voice heard, and build an audience of people who are interested in what you have to say.
If your category was a sport then start the breakdown
What kind of sport? Badminton
Who plays Badmington 20-50 male
What do they use to play?
Clothes
shoes
Rackets
Shuttles
courts
competitions
How to play
When to play
Court hire
Best players.
Pick one of these and let's do the same thing
Shuttles for badminton
Superior ones best feathers
Cork core or Rubber
Olympic quality
Cheapest
You can then go deeper again and dissect them even further.
Cheapest in Asia, In the UK, quality, game time, better speed, hand made.
This is the way you build a list of headings on which to write and build out your niche.
Understanding Keywords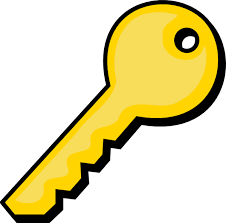 We will talk about this a lot throughout this series because it is so important.
When you post your blog it is with the anticipation that someone somewhere will read it because they are interested in that subject..
Unfortunately very few readers ever go past page one of a search term. Unfortunately, It may take a bit of time to get there but your keyword selection will help.
Furthermore, there are about ten free entries to a search page plus some paid advertising ones.
Include a few Youtube entries and you have a popular place to visit.
If you are listed on page three or greater your chance of being read is very small
Many will search through Google or Bing using a keyword or phrase. Something like;
What are the best shuttlecocks for badminton?
Those words will have some traffic and some competition and your job is to find a nice balance. If either is too hard you will need to redefine your choice of words.
What are the best shuttlecocks for playing badminton?
What are the best shuttlecocks for playing badminton in competitions?
9 Stages to Writing a Blog. Introduction and keywords
Use tools to help your choice of Keywords
There is a whole bundle of free tools that tell you what you need to know.
The first thing is to determine your opposition and the best place to do this is with a Google search. Type your keyword or descriptive phrase into Google and see what you get. Badminton shuttlecock.
The next is searched on Jaaxy

Here you can see that there is a lot of traffic at 5026 a month and even 855 with an exact match word.
However, you have a144 direct competitors so your blog will start on about page 20 of a search term.
Therefore this is not a great Keyword or niche. But wait!

If we talk about Olympic shuttlecocks we have a nice balance of competition (16) and traffic.
We will cover a lot more on this as we work through the series however I include a free tool to play with for those wanting more
Having found your niche and chosen a domain what's next
The first thing is to place your domain with a Host company that will look after it for you and take any visitors to your web presence. Your Host is the highway control that takes on all the hard work for you and thus levies you a small charge every month.
It will be available at 9 stages to writing a blog, hosting
Conclusion of Intro
Once these important steps are out of the way then moving on will be the easy part. My aim is for this to be as seamless, cost-effective, and future-proof as I can make it for you.
It is important to understand you are building a business that will have considerable value in the future so getting a few building blocks in place to start is essential.
Today has been principally picking your area or niche on which to build a future.
You have been given a brief on Keywords and choosing a domain to get the process rolling.
Everyone starts here. You may also do it many times as you build a stable of domains after the first one is on the way.
However, the more blogs you have under this domain the greater the access will be as people get to like you and convert into trusting buyers. The rule of sales Know, Like and Trust applies.
9 Stages to Writing a Blog. Introduction by Peter Hanley