8 marketing mistakes in small business and how to avoid them. Potential disaster is associated with bad marketing, so we tell you why
We spend a lot of time and money so lets do it wisely
I love small business marketing but boy can it go horribly wrong at times.
The problem is that you often don't know until it is too late.
I write about marketing, teach marketing and do it for my own business so I have seen it all.

Furthermore I work with hundreds of businesses and have turned grey at the frustration of seeing really dumb things happening. Therefore we will look at a few that will make a difference to you and perhaps help you over a hurdle.
Marketing mistakes in small business could be ignoring the mobile world.
It is a mobile world so don't ignore it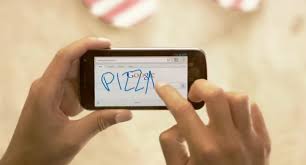 Google searches are now all based on mobile results and mobiles are used around 50% of the time to find those search answers.
Therefore your webpage or funnel must think about a little screen in composing your material.
Speed is of essence so large heavy images will slow your site down and compromise the loading of your page. Google rate speed of loading at the top of their list so make sure your site is quick and nimble.

SEO is about being found
SEO is all about being found, Google controls that and finds a position for you on the Internet.
Unfortunately there is only one place to be and that is page one of a search term and the best sites will get the customers.
I know you have a great website but check it for mobile performance and make any adjustment necessary.
I like contact details on the first page. If I want to call you or even go to your business I don't want to go searching through a dozen pages to find a location, therefore give it to me up front and save me the time. It will repay you many times over.

Marketing mistakes in small business maybe avoiding social media
Neglect of your social media
Not having a Facebook page is nearly as bad as a neglected one. Many people still use Facebook as a reference sight to your business. A neglected site will soon turn people away as they look for alternatives.
Another important issue is having your contact details in full. When we search an interesting site and want to take action we need easy access. Phone number, address and email address easily available.
You don't want to put road blocks along the way you want to be easy to deal with and contactable at all times.
If you can't do a regular post then get someone else to do it for you. It may be just a simple photo, a saying, a recipe or what ever turns your readers on. Just do it.

My examples
I have a friend that does all marketing exclusively on Instagram. She is a boutique hairdresser of the high end ladies market. (Gentlemen you will understand how much they pay).
Annalise does at least three Instagram pictures every day, some are rehashes some new however it is consistency that matters. Does it work? Four chairs booked out for months in advance.

Donald Trump made Twitter a success, evidently too successful but you get what I mean.
Like no one before him he used social media to get a message across.
Twitter is an easy media to keep current by adding a few thought provoking statements on a regular basis. You can attract a big audience and really make this work well.
In a recent post I talked about re-targeting and re-marketing. Advertising which is the go-to trend at the moment, not using this may be a detriment to your products depending on what you sell.
Re-targeting is customers that have visited and left without buying where as re-marketing is taking a second shot at those that have purchased a product and are eager to spend more with you.
This is a paid form of advertising and sometimes difficult to get right however there are many professionals ready to take your money.
Not having a data base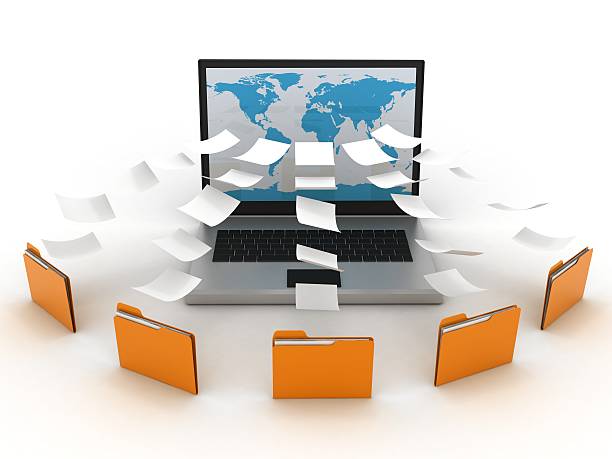 If you get nothing out of this blog post but this one bit of advice you will be a winner. Your most important asset is your data base in a useable format.
As you build it the base gains a future value that can be sold at the time of moving your business on.
Furthermore it is a list of your customers that will buy from you again.
You can use a CRM system or just a Excel spread sheet it matters not the format.
I have mine in Constant Contact because I use it to email or newsletters on a frequent basis,
plus I have the phone numbers in a separate list.
My Daughter runs a busy retail store, one day after a customer left she asked the sales girl who the customer was because she had not seen her before, The sales girl replied " I don't know I put it through as a cash sale". The system was quickly changed to collect details from every customer.
Marketing mistakes in small business and a five star rating
Google search console
Having an up to date five star rated Google search listing for your business is not negotiable.

It is used at a regular rate and only the show sites get clicked. If you are not dominant on the page you are lost in a sea of names. What's more it is a free service so what is stopping you.

If you don't have 5 stars ask your best customers to do it for you, tell them you will repay the favour and provide a site testimonial for them as well.

I actually paid someone to get mine just right but I think it was a waste of money.
Google Search Console is a free service offered by Google that helps you monitor, maintain, and troubleshoot your site's presence in Google Search results. … Show you which sites link to your website. Troubleshoot issues for AMP, mobile usability, and other Search features.

Support.Google
Local directories
An addition to this would be the local directories that are dominant in your industry. They are easy to find by typing in a few keywords and seeing who is there. Make up a list then call them and get a FREE listing. They will offer you paid packages however only do this based on results. Take your trial and see if they work before outlaying funds.
If you are in a dozen or so directories and they each get a click every month it becomes cheap traffic,
Marketing mistakes in small business means to understanding the rule of Seven
Not understanding the seven touch rule
There is an age old marketing idiom that says something like "a customer will only buy after seeing something from you seven times".
The number seven is an emotional trigger however it may be a few more or a few less depending on the circumstance.
It is all about multi channel marketing and doing more than a single act or plan. It is pushing your brand in as many ways as time and money will allow.
Not every marketing idea will get the same results however as some work better than others they may be leveraged to a higher level.

A few ideas would be:
Facebook or Instagram
email marketing
newsletters.
SMS marketing
YouTube videos
Blogging
Web pages
Slow mail
Shows and meetings

Consistency
Consistency is generally underrated. High consistency will get high results. Don't be afraid to send out lots of information. We often here businesses say we don't want to bother the customer, well let the customer decide, they will unsubscribe if it is too much.
Those businesses with high consistency get the orders, fact!
Being shy will never get you the date you want, you have got to ask the question in as may ways as possible.
My best example is the major supermarkets and retail stores, they message every day, drive me mad however I do remember them and occasionally they offer what I want and I buy from them.
My VIP extra
Having a rewards program certainly locks them into your audience and allows you to really dominate their frontal lobe, the bit that remembers you and is accepting because they may get some extra value. VIP customers, loyalty programs, rewards campaigns all work very well. They are not in the must do list however they are really worth a thought.

Marketing mistakes in small business means no videos
Customer service and telephone etiquette
Nothing beats good customer service and the personal recognition of your customers.
Buyers return to where they are liked and treated as friends and not money wallets.
My personal experience is my small business I run with a few hundred clients that I bill every month and most of them have stayed with me for many years. I know everyone by name and they never hesitate to call me and ask advise on a range of subjects. I am asked at times why I don't charge for my time when helping people out and I reply that the returns I get over time are far greater than a short term gain.
Answer the phone promptly and have a backup service when you can't
Conclusion
I could go on for longer and cover a lot more however I limited my picks to a handful of issues that will make an immediate difference to your results.
You may be doing some or most of these however I hope I have dropped a few thought bombs to make you sit up and say, I should be doing that.
In fact it even reminded me of an area I have been neglecting and need to tighten up on.
Certainly the use of keywords is really important and having current blog posts on your website will keep readers interest. Your website is the entry to your business so maintain its currency at all times.
Sometimes you will lack the training you need to get the best out of the issues above. The best is at Wealthy Affiliate. While this is a web hosting site it has, without a doubt, the best training packages available at a cost everyone can afford, Free to start.
Finally
It is important that you do your marketing however your business takes precedent every time. However without marketing there will be no business so it is a fine balance.
Using outsourced services and low cost methods can keep the flow and allow you to concentrate on vital issues.
Your marketing is vital to your success.
Therefore do it properly and win the race to customer acceptance.
My all important PS
In going back over this I realised I had missed one very important issue. Reviewing your stats.
Using Google analytics can tell you where your traffic is coming from and doing something about it . I use a product called MonsterInsights on my WordPress site that does all this for me and reports the results every day.
Not understanding your data is Like blowing a Kiss in the dark, no one know.
Finally a monthly review is always a good way of tweaking the actions. Knowing what you are doing is paramount to your success.