Best blog topics for affiliate marketing. Choosing the correct words can turn a blog into a must-read product in easy steps
Estimated reading time: 6 minutes
Why are blog topics important?
Blog topics are the answer to the average search term and one that takes a Google inquiry to your post.
You need to work hard to compete when there are a couple of million blogs written every day

Therefore defining your topic to a specific niche is a must-do action.
Looking for risk aversion in your topic
When we search we want the simplest and most uncomplicated result we can find. One that answers our question and provides trust in the integrity of our answer.
Affiliate marketers can create a trust issue when the topic is either very pushy or a hard-sell approach that demands to transport you to Utopia.
We hate risk and when we sense that money is involved, and our money at that, we immediately shy away.
There is currently a common approach to selling products at a low entry point. Just $9 and we give you the world. After you have spent money a few times you suddenly find a range of upsells that cost a lot more to do the job.
I am now very averse to any such approach and turn off well before paying my first deposit.
Best Blog Topics for Affiliate Marketing stay close to your niche
Stay closely within your niche
All niches are very broad and the more you narrow down the solution the greater your chance of success.
Gardening is a niche. Furthermore, a shovel is a subset of that group.
There are hundreds of shovels in the market and all have a different purpose.
If you linked me to a Snow Shovel when I live in a hot climate that has never seen a snowdrop you will lose my trust. I want a Prospecting shovel to dig up the forgotten bounty.
Therefore clearly defining your link will get fewer clicks but larger returns.
Keyword research is the answer to blogging issues
There is no greater truth than Keywords matter. The better the Keyword the greater your chance of being read.
However, we want topics that transport the reader to the selected affiliate site. A task that takes more than a little thought.
You will see topics like Make money sitting on the couch, No experience needed, Nothing to pay for thirty days, fanciful promises that have a proven history of success but how many viewers will stay the journey.
At Wealthy Affiliate, we use a range of images that have a proven history of working.
These ads using custom HTML blocks cover the three areas of risk

Marketing comprises rules of engagement that bring your readers closer to a result. These rules are clearly defined as
Friction removed
Financial security
Future proof.
Wealthy Affiliate has cleverly covered all this in one simple advert.
They offer support and the ease of doing business with them. No friction.
Your entry is free; Finacial security
And the future is handled with Learn, Network, Build and Succeed; Securing YOUR future.
Best Blog Topics for Affiliate Marketing need to follow the rules of engagement.
Your links need to follow the rules of engagement.
Affiliate marketing is done on Link Building and getting those greedy little fingers clicking away.
Readers want something for clicking a link and that can be helped by taking some of the friction away. It is called behavioral Marketing, taking the risk away
Free trial
30 day money back guarantee
Bonuses added
Guaranteed to work or we will refund you without question
Throughout my posts, you will see where I consistently advise not to buy anything without an escape clause. I learned this the hard way when I bought a cheap product and was hit with a hefty upsell to be able to fulfill the role promised. I complained and was told what did you expect, something for nothing. No refund no product. It cost me little but gained me a lot of experience.
Build a story behind your blog
Another strategy that works well is using social proof. However when it looks sleazy it is overdome.
A few well-worded testimonials from satisfied clients will build on removing friction.
If it worked for them it will work for me sort of attitude. You will also notice they generally use a range of responses, Male, Female, Ethnic, Black, and these days probably a Gay icon as well. You want to cover all the bases.
As a senior, I often push the elder platform to target a large group of people with time on their hands. If I can do it, and my 84-year-old friend, as well, then anyone can do it.
Am I too old to learn
Future proofing your posts
This is an oft-forgotten part of blogging and particularly so in Affiliate marketing.
Stressing that your content will bring future security and this is clearly defined will add a degree of trust. It may well be Better Health, a much fitter you, or that Garden display that will shock the neighbors.
Readers love a clearly defined future path. It puts excitement into anticipating the results.
Just like planning a holiday or an event future results provide a clear look into tomorrow.
Using gimmicks to build your traffic
Gimmicks attract attention and take away fear because we all love a good joke.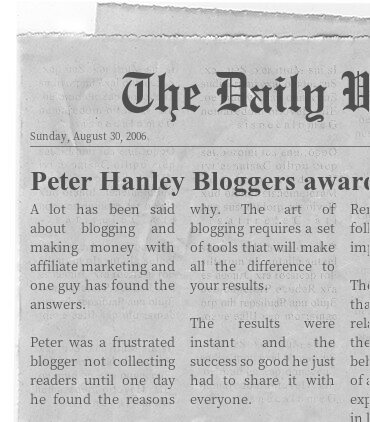 Certainly, a made-up story however designed as an attention-getter and building on my brand.
Building on a free offering
Neil Patel is the best example of this. Neil promotes his Keyword tool at Uber Suggest a free keyword tool and page checker and a handy service.
From there Neil Markets hard to collect clients into both training programs and SEO services.
Uber Suggest is a drawcard to his other business building on trust and integrity in his delivery.
Link cloaking takes the pain away
Hiding your link details can be a great idea when you want to be anonymous.
I use Pretty links for several reasons and one is purely aesthetic. You replace the intended destination with a name that you choose. An affiliate link may be very long and cumbersome however it can be shortened to a singe word.
Pretty links ( A WordPress Plugin) tracks all clicks on that link providing real traffic details for you.

Wealthy Affiliate uses Pretty links

Conclusion
You can not ignore this part of blogging because it is such an important element.
Therefore treat it well

Making the process easy
Not paying a premium
and believing it will work
However break this down into tiny bits and find it is not such a hard strategy
Best Blog Topics for Affiliate Marketing by Peter Hanley