Is Bing a good search engine and does it rank well in results? I was surprised when I unraveled my Bing performance
Estimated reading time: 6 minutes
Having a look at Bing
When you start out in the internet world your whole life revolves around Google. You are encouraged to use Google analytics and use Keywords that satisfy the demands of a Google search.
Bing is the love child of Microsoft and encompasses Yahoo under the same banner. It does not pull as much traffic as Google however it does provide a better user experience.
If you are in the Western World Bing will have an impact on your business.

Competing search engines to Bing and Google
When you have a great idea it is a sure thing that someone will want to copy it.
China set up its own engine called Baidu and banned Google for honest competition.
With a population of 1.4 billion people, you could call it a captive audience.
Not to be outdone the Russians decided to dominate Europe with Yandex an opposition product focusing on a location-based service.
However, to top them all is YouTube which ranks second to Google in search queries.
Often ignored by Internet users YouTube does have a very prominent position in the market. Furthermore, screen time is much longer on YouTube as we hop from interesting videos to the next.
What are the main differences between Bing and Google for bloggers
This has become a very important factor in page ranking and one that must be understood to provide a chance at winning page positions.
First of all, Bing has retained the exact match keyword research method for page ranking. Get your keyword right and juggle between traffic and competition and you will get a good position. It is easier to rank on page one of Bing because the rules are solidly entrenched.
However, Google has shifted to finding what people actually want in a search term. Using Artificial intelligence (AI) or robotic interference they seek out user intent.
This does not mean keywords are out but it does mean restructuring your data to meet the new demands.
Finding your Bing results
For starters, you need to grab a snippet of code from Bing. Go to Bing Webmaster Tools sign-in page and use your Microsoft to Facebook login.
You then need to verify your site by following the directions.
Finally adding a bundle of site maps to really bring this to life.
This is much like either Google or Analytics in the setup.
My Bing results beat Google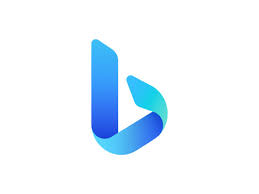 That is not surprising considering Google has been stuffing around with search results. One day in position 150 and a week later in single figures. It is really hard to keep up with the changes.
My results are recorded weekly so I track them closely to ensure that what I am doing is working.
I get as many Bing page one results as Google but rarely do I get both together. I also miss a few but that is Keyword selection, nothing is perfect.
The upshot is that Bing (and Yahoo) results outdo Google by about three to one.
Importantly this flows through to links clicked. Bing wins again.
What is a good search engine?
For starters this is a very much a locality issue. If you are in China you have no choice but to use baidu.
The same goes for Russia and near neighbors using Yandex.
Bing and Yahoo are probably more US centric whilst Google covers the broadest spectrum.
They all do the same things with only minor differences..
Here in Australia it is really dominated by Google and I have grown up using nothing else.
Furthermore YouTube is now second only to Google in search traffic. That is more than Bing and Yahoo combined.
However each will have a fan base and the choice is yours
What is a Keyword search engine?
This is an often used search term for traffic and it now has more credence than before.
Google and Baidu have both gone with search intent as the principle focus. Whereas Bing has stayed with tradition. Therefore it is easier to rank on Bing with exact match keywords.
I use the Jaaxy Keyword tool to find out where my posts rank on Google, Bing and Yahoo.
I try to comply with the Google dictates but still understand that you need to sprinkle Keywords through out a post.
By regularly reviewing your activity it provides a chance to make changes depending on what you want to achieve.
Personally I don't care where I get page one results as long as I get them because that will attract traffic.
Is Bing a good search engine and does it provide great traffic
All traffic is not necessarily good traffic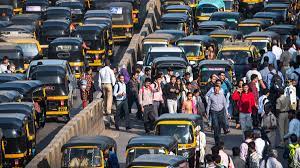 You can buy any level of traffic you desire but is it paying its way. It is better to count your page position and the number of links clicked than wasted numbers.
Targeting buyers is far more important than looking for traffic. My Bing results are doing just that. However one other aspect stands out for me.
The list that is older generates more clicks. Therefore it is a case of age before beauty.
This is a case of gradually working through the double digit pages and getting to page one where the readers are. Google loves to take its time to ensure your answer really suits the question before giving you pride of place.
This is frustrating but a fact of search engine traffic.
What is a site search engine
Sometimes keywords don't quite match the thought process. Here is an example of a keyword with a Jaxxy traffic search .
……………………………………………………………………Monthy traffic, Exact match traffic, competition
| | | | |
| --- | --- | --- | --- |
| what is a site search engine | 4529 | 770 | 1 |
A massive amount of traffic and no competition on a phrase most would never ask. Search Engines report what we ask when it uses exact match keywords.
So if you get your wording wrong you can get the result right.
| | | | |
| --- | --- | --- | --- |
| google search engine | 443212 | 75347 | 158 |
Throwing in a high traffic term that it would be difficult if not impossible to reach page one with. Lots of traffic but you start at about page 20 and hope to move up the charts. It won't happen.
Conclusion
MY respect for Bing has grown enormously because of the results I am getting. Not just more traffic but importantly more clicks and hence income.

It is easier to rank with good keyword selection without worrying about Robotic interference.
As bloggers we all want those phrases that really take off and Bing has given me one of those delivering thousands of viewers every month.
Therefore Bing is giving me more than I expected and more often that all the others.
Is Bing a good search engine by Peter Hanley