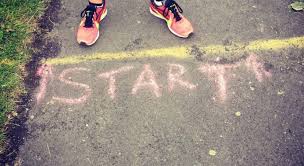 How to make residual affiliate marketing income from home with easy training and no expenditure until you want to expand a quick journey to success

What is residual Affiliate marketing income?
To start we know what Affiliate marketing is and the residual income is what is left for you to spend.
You are selling or referring other peoples products and getting paid a commission. Sounds pretty easy but what are the steps you need to take?
First of all, Affiliate marketing is, in my opinion, the best job in town.
You get paid whilst you sleep and on holidays whenever a sale is made.
Sometimes every month with residual income. This is where you sell a product like a web hosting that is billed monthly.
This way you build a credible business that can lead to a full-time occupation. Sound too good to be true?
Affiliate income rule #1
The first thing to do is have an understanding of what this Affiliate business is all about. What products, where to find them and how do you do it.
I recently ran an article to explain this on Web hosting.
It is not good fronting up to a business, online or real and saying hey I want to sell your product because I think it is great.
They will ask you how are you going to do this and what experience do you have. Your answer of "none but I am keen' won't normally wash it.
So where do you start your learning curve?
Warning number one. Don't get sucked into high priced learning courses because there are better ones for free.
Amazon, for example, has small courses and a University if this is your choice.
Wealthy Affiliate has a full training program,
ClickBank, Udemy, CPA, Skillshare, Warrior plus etc all have programmes but many with the dreaded upsell where you are sucked into paying money.
Do a few free courses and find out which way you want to go because there are literally millions of opportunities in any subject you can think of.
Do you want to market with an affiliate commission? Rule #2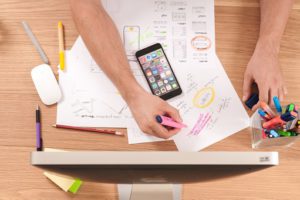 First of all, it takes a lot of effort to sell small items with a low commission. It takes the same effort to sell items with a good margin.
If you were selling $15 books with a 10% return you would need to move a whole heap of product to realise a return.
However, if you sold a $2000 training course that had a 30% margin one sale a week would give you a return.
Furthermore, if you sold a recurring income product at say $50 a month with a 40% return over 3 years it would return you $ 720.
These are your early choices to make that justify a return to the effort contributed.
How to sell a product on the internet. Rule #3
You will need a website, blog page or funnel.
Because these all do basically the same thing we will just call them webpages
OK, you can round up friends, do emails, advertise on Facebook or Instagram, door knock or a whole host of ideas.

Don't Panic! A webpage is easy, it can be free and you can do it from home.
Well, a little bit of training but, hey, that's why we are here.
Throw in SEO and contacts and you are getting closer.
Rule #4
Search Engine Optimisation or SEO is your web address and how people find you. This used to cost hundreds of dollars a month but now you can do it yourself.
That is where your contacts come from. People will search for you using Keywords ( There I go again getting technical ) but you will learn this quickly. In fact, we have a great tool that will do all the heavy lifting for you. It is called Jaaxy and with a bit of time we can discover all the terms to bring you the customer
All this basic stuff is the must-know of Affiliate marketing. Rule #5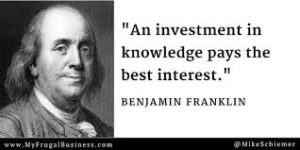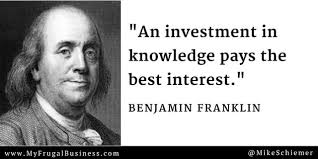 Like any business, you must start with the infrastructure that will deliver results or you have little or no chance of success.
It is not that hard to learn it just takes a bit of time and effort. Remember you are building a real business on the line here. Not just a casual outing and a cup of coffee.
An online business can be an hour a day or 10+ hours a day it is up to you.
Once you have the basics it is only driven by the results you want.
You can make a few dollars a month or a five-figure monthly income.

The great part is that Affiliate Marketing has no ceiling. People make multi-million dollar incomes without owning a product or billing a customer.
Make residual affiliate marketing income from home as an Affiliate, the best job in town.

What do you sell as an Affiliate, Rule #6
If you have a particular preference, start from there.
It might be clothing, sports goods, training or any number of things.
In this case, the first thing to do is go to Mr Google and type in the product (space) Affiliates and you will get an initial list to think about.
Then you will consider important things like the margin or the money you make, how many returns, customer complaints and other indicators. Have a look at a review and feedback to get as much information as you can as your background build-up
For those that have no idea of what to sell, I will give you three starting ventures so that you get to ride your bike early.

When you are set up and generating a few enquiries, you can approach those you have selected and provided a valid resume.
Beware the Scams. Rule# 7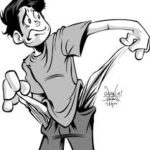 This is a really important issue because the Internet is full of them. We had one example called MOBE, for about 5 years operated a training course with a $49 entry. A fabulous opportunity to make a bundle of money and travel the world. A lot of seasoned marketers joined in because of the dazzle and fixed on the results.

After the $49 came $99 then $199 then $999 up to $19999 to join in the recruitment drive. No money, not a problem, we have a finance package for you.
Mid last year, they were closed by the USA Feds who clawed back a couple of hundred million dollars. The punters have been left in the lurch with nothing to show but credit card debt.
It was slick, it looked good but it was greedy.
No one can save you or teach you if you travel into the dirty mire of Internet scams.

My three best picks to learn Affiliate marketing.#1

Wealthy Affiliate is a web hosting and internet training program that helps you get started. You can enter for free and start from day one as an Affiliate making residual income.
They use WordPress Websites and onboard building platforms and as many instructions as you want.
Your first webpage is free and if you want to upgrade then it is $49 a month with 50 included sites.
The best thing is the members' forum, Live training, ask a question and excellent 24-7 support. This is all invaluable for the starter as you will always have lots of How to questions.
You build a Website following easy written and video training starting from basics to the most advanced.
In fact when I joined I knew most of it and skipped a lot of the training. I soon realised that I needed to go back and start all over as I had missed a lot.
There are no upsells, ever. There are alive Keyword tool and a newly released Affiliate site. You can search for recommended programmes and join quickly to establish your growth.
Everything is in one place.
Jaaxy will be my #2
Everyone on the internet will need access to a Keyword tool. We use it every day when we are marketing.
Jaaxy comes in a free format and a professional upgrade that delivers outstanding opportunities for you to be found.
Remember that Keywords are the backbone of everything you do. They are what people search on Google, Bing or even Youtube to find you or your product.
The majority of good tools come at a cost. some may offer a bit more, others certainly less.
The good thing is that you can join the Jaaxy affiliate program to help start your journey and make a good residual return.

YouTube is a new opportunity for great success #3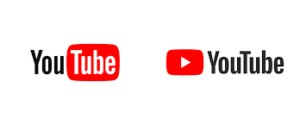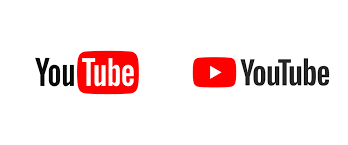 YouTube business has been avoided for a long time probably because of the expense and time needed to do a business Video.
However, times have changed and YouTube has become a search vehicle used nearly as often as Google>
How to do things movies are a huge hit as well as selling video or branding ones. They are all the rage.
YouTube in a few minutes
One company allows you to make videos and offers a free trial to make as many as you want.
Furthermore, they have a great Affiliate program with regular monthly payment.

Samurai content is a winner in this and a very small learning curve to a massive market.

Videos are on an explosion path and you could be with this in just a short time.
I did a review of this product and you can see it at Content Samurai Review
7 Rules and 3 opportunities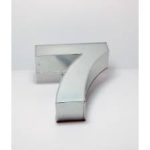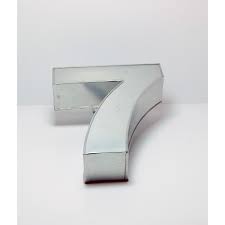 There are probably many more things we can look at but by now you should be biting at the bit with enthusiasm and ready to start a journey.

Make residual affiliate marketing income from home by Peter Hanley