We all know how important keywords are but finding them is sometimes very Hard. Here Peter Hanley looks at the free best keyword tool on the market.
Be you a professional or beginner everyone needs a Keyword tool for everyday use.
The market has many of these tools from very expensive to basically free and many do the same things.
Finding Keywords is an Art that makes a difference to results sometimes as bad as no searches at all.
The other side is using a term that is so busy you are buried down in the bowels of the earth hoping to be found.
I have used several of these over the years mostly on a daily basis as a blogger and small business owner.
It was just this week that I was introduced to a market newbie that offers a point of difference that makes my life easier.

I will introduce Ubersellect in a short few words but let's look at where this originated.

Neil Patel runs several large scale businesses in Digital marketing and has been recognised by World leaders as both a young and highly motivated marketer.
He is a NewYork Times bestselling author and along with others, Forbes called him one of the top 10 marketers in the world.

To bring this to market he teamed up with Mike Kato himself marketing genius to bring this product to us called Ubersuggest a clever play on words that are recognised everywhere and remembered easily.
To generate income Neil offers planning strategies to build your offers.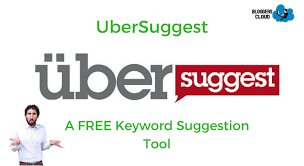 You can click on the link or keep reading on for more information.
What does Jaaxy do?
The next one I want to talk about is the Jaaxy Keyword tool by the guys from Wealthy Affiliate.

Now, this is a very good site but has marginally a limited ability unless you go pro on a monthly paid version.
however Pro is for the experts among us and a basic site is great for everyday use.
Furthermore, Jaaxy will let you try it for free by logging in. You can keep the free version as your own.
For instance, searching the heading to this post best Keyword tool.
Traffic is 345 searches a month and 59 if you are in position 1
There are 181 people that use a similar term.

Jaaxy says it is easy to rank for.
Ubersuggest is similar in results with a low of 320 and a high of 720 average in the middle.

How to find good Keywords
The easy answer is to Ask the question when you see the results;
" is this my audience"
It must be natural and target what people will ask.

It could be what is the best keyword tool-free or for Seo all with similar results so it fits the answer.

If I asked what are the best running shoes? it hardly ranks a mention whereas Adidas running shoes has a volume of 7153 monthly searches.
Now I searched Nike running shoes in London and got a <10 result>
I changed to Nike running shoe men and there were 3600 searches.
If you were to advertise for this product can you see the different returns generated by a simple search?
Noble Samurai tool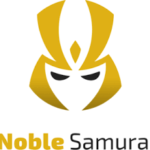 This is a lot more sophisticated in what it tells you but comes at a cost.

Noble Samurai free keyword tool
You will be moved to a paid version but you can gain an affiliate program after your trial.
I have used this, with some other products for many years so have no trouble recommending it.
Semrush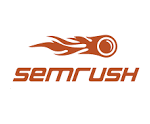 This is a professional-grade tool that tells you a lot of comparison data.
They will provide you with a few free searches and then you run out of credit and they want money. The more advanced of you will go here.

This is a good sample of keyword tools
I have chosen a few examples to work with. Ones I have personally used and worked with. I mostly use the free versions on my daily activities and try and get as much out of them as possible.
Beware however it is a deep hole and you can spend too much time searching for the perfect answer.
What are you marketing?
How would you search for this?
Consider your customer.
Stay away from high volume words you won't get found.
Ignore minimal volume because no one searches for you.
Long-tail keywords work
Location-based work to your area.
Use Google as a search product and see what the top users are saying
Have fun.
More training on Keywords
I use and recommend Wealthy affiliate for all training on internet issues. It is a free site with a small paid upgrade when you choose and covers every issue you can imagine.
Best Keyword tool by Peter Hanley