When searching for keywords you need as much input as you can get.
Here we look at two ideas for a great Keyword suggestion website.
Why are Keywords important?
If you already know the answer, move right on but for anyone unsure keep reading.
This is the most important feature of your internet and web pages.
A keyword is what someone will type into the internet search engines to find a person, product or answer to any question. It may be Google, Yahoo or Bing they are all the same.
Your search can be really specific or very broad.

If you search for
Nike. It is broad
Nike shoes are better
Nike men's running shoes closer
Nike men's running shoes New York
Best Price Nike men's running shoes in New York.
Best men's running shoes under $50
All these searches take you to a different page moving from a broad search to a longtail specific search.
They are all keywords seeking a location on the Internet.
In the above searches, there are several sub searches.
We start with Nike, a well-known brand
Next, we add Shoes as a product
More specifically men's shoes
to this, we have added a location
finally, we include a price range.

in your business, we can have many keywords.
Huckleberry hardware store in Denver, Colorado
Axe handles from Redwood in Denver

SEO is difficult
The reason I say it is difficult is that unless you are on Page one of the results you only have a slim chance of being seen.
In fact, it is true that over 81% of searchers go down no more than the first 5 posts.

Plus, the top ones are probably paid adverts so your chances of being found are slim unless you do your homework first.
I also debated on Internet marketing for business in a recent blog
Can you get on page one with SEO
The answer is "yes you can" but only by doing your homework first.

Applying the correct keyword practices will assist your journey.

Here are several things you need to consider before you set off on your journey to first-page acceptance
Traffic for my keyword
This is an important question and one of the first answers you will get from a Keyword tool.

Yes, we all want a ton of traffic but we do that by building many channels to it.
If the traffic to a Keyword is too large your chance of being found among the professionals and the paid advertisement is near impossible.

When you look at the traffic it needs to be viable but not great. A good rule is about 100 a month.
We don't stop with traffic however we need to look at the page one location and how hard it will be to jump into a good position.
Quoted search results in SEO
A number of competing websites ranked Google for these exact keywords.
We are looking for something under a 100 rating to have any chance of success.
Remember there are only 10 headings on the page.
Don't get all uptight, this will all be explained as we drill down a bit further.
Keyword quality indicator
This looks at the quality of your Keyword and If it has any chance of being searched by the masses.
Then we look at the SEO indicator based on traffic and competition and how likely you are to make the grade.
Finally, we will see if a domain is available and with what following .com style tag is available.
Best SEO keyword tool
I use two tools available in three places.
Wealthy Affiliate Keyword tool;
Don't get confused by the Name, WA is a web hosting and blog building site that incorporates a unique hosted Keyword tool. This site also provides complete training on using the tool and also some great features with it.
Alphabet soup for searching ideas
Save the list for later
comb your history
Even find affiliate programmes
A training room example on SEO


I use this all the time I am writing because of the ease of use and that it is available for free members of wealthy affiliates. I also host my websites here and am a paid member and affiliate.
For the more experienced among you, there is an upgraded version that provides a whole new level of search activity.
JAAXY SEO search engine
The Jaxxy search engine is the same one that is shared with Wealthy affiliate but is a stand-alone product.
This is an excellent tool and if you are serious about Keywords this is the ideal product.
It comes with 30 free searches and a low monthly price and is equal to anything on the market in searchability as a Keyword Tool.
A new SEO tool
Recently well-known SEO blogger Neil Patel launched an entirely new SEO tool and a Webpage checker.
This also comes with plenty of training and backup information and provides a great second guess at Keywords.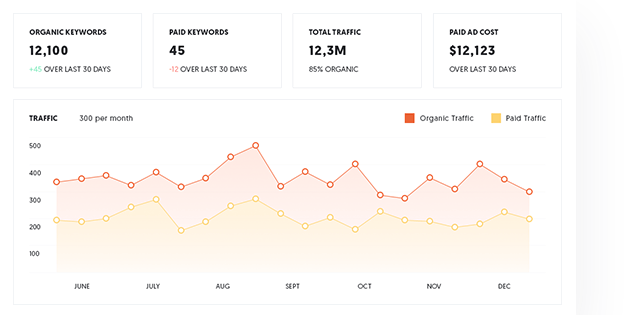 Ubersuggest SEO and Keyword tools are a great comparison site although not as strong as the Jaaxy paid version.

However, I usually run one against the other for better ideas in my search for High intent Keywords that can be used in any media.
The one problem with this site is Neil wants to sell you marketing but you are under no obligation at all. I think the results are a bit new and not always right on target but this will change.
What are Longtail keywords
Longtail keywords are your base keyword with an extension. The search volume won't be as high but you will be seen more often in searches, thus lifting your profile.
Neil Patel states that he gained 4 million followers using this one method of installing many longtail keywords into his websites.
I would like 4 million and I am sure you would so it is just using your Keyword selection in the best possible way.
Online Business Marketing
Marketing is the art of getting people to your website or to you to hopefully buy something.
It is done with Keyword selection and using the tools available makes it possible to grow your market beyond your expectations.
I wrote recently on Failed internet marketing and that may also be of interest
Great keyword selection website by Peter Hanley