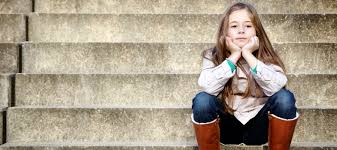 Failed online marketing. How bad is it and what can you do about it? Here, Peter Hanley looks at what could be missing and the ways to fix it

Can you fix your online marketing?
Welcome to the tribe. Many of us fail at marketing because of a bundle of reasons so let's have a look at a few ideas and ask some questions.
I would presume you have a webpage, blog page, or marketing funnel to gather interest and move buyers to where you want them.
A keyword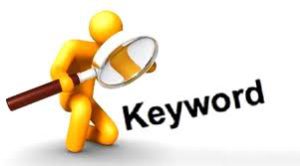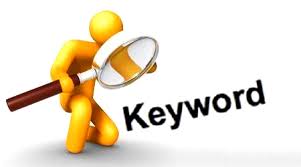 When you build a page you base it around a Keyword that people will search for. This keyword is vitally important and there are two things you must know.
If the traffic to this is too high you won't be found.
If the traffic is too low you won't be found.
Generally, you need a least 100 searches per month, and remember 80% goes to page one.
Below I shall include a Keyword tool for you to check yours.
Your search description
When people search your Keyword and find it on page one there will be 9 other entries on the page. A couple is paid so that leaves 8 altogether.
The first free one will get the most attention but most people will look to see who and what it is about.

8 Unbelievably Bad Marketing Fails You Have to See to Believe

https://blog.useproof.com/8-marketing-fails-see-believe/
Sep 17, 2018 – There's no shortage of failed marketing strategies, which is good for you as a marketer because you can use them to learn and avoid falling into …

The title, the keyword and the Description
Then it is up to your entry to deliver results.
Is the title compelling?
Have you checked the Keyword for traffic?
Does your Description pull readers in?
Tip. Never change your title because you lose all your history on google when you do.
Furthermore, your Keyword is in your title, description, and in the first paragraph. However, never stuff the article with keywords. You can have it in one subhead as an idea.

This page is the next consideration.
The aim is to have at least 1500 words for a reasonable blog. If you don't have this, just start writing more. A good idea is to insert a few headings first and then fill in the words. Not all are technical, just as you would speak.
Heading and subheadings have rules.
You start big and work down #1 or #2 at the start then some #3 and #4 or even #5 but don't go back up again.
This is an easy fix and should only take a few minutes
Pictures in a blog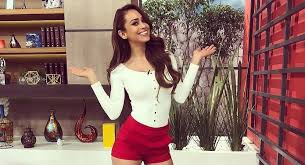 They are said to have a thousand words and draw attention to the subject.
As readers, we get bored easily unless the subject is really intense. Our mind will go ahead looking at headings and pictures for something of interest,
However, the pictures should be relevant
Looking at your product
Have a good look at what you are marketing and then check out the market. Search Google and Bing and pick up keywords and descriptions to see what you can do better. I am not saying copy them, I am saying plagiarise them and find the best bits.

Because Keywords are so important I will give you two choices so you can search for them and track where the best words are.
My first in Ubersuggest.com by Neil Patel. This is really new and still developing but I find it quite useful in research. Look at your Keyword them similar ones for future posts.
The other is Jaaxy which is owned by The Wealthy Affiliate group and the free version is great for everyday use. It is also available on the Wealthy Affiliate site.
Remember you cannot change your title but you can work around that or in the worst case start again.

We want to see some activity here.
Free SEO comes at a cost
The cost of free SEO is your labor. The search engines are like traffic and that traffic comes from the constant activity on your site. Building a great site and laying back to enjoying the fruits of life just won't work.
You need to blog regularly, update often and create a readership all the time.
100 blogs is a starting point, how close are you?
The Rules of Seven
As Neil Patel said in a recent chat there is one rule you cannot ignore and that is the Rule of Seven.
A client needs to be touched 7 times before they will buy. The rule goes back to olden times and has been consistent and true today as back then.

It applies equally to advertising as it does to marketing and should be the basis of what you do.

The rule of seven simply says that the prospective buyer should hear or see the marketing message at least seven times before they buy it from you. There may be many reasons why the number seven is used. … Traditionally, number seven has been given precedence over other numbers by many cultures.

Tutorial point
As an online marketer, you somehow need to up your contact points
Are you using social media?
The purpose of social media is to drive traffic to your site and not the reverse.
However, like your blog, media needs attention as well so don't spread too wide to start.
I will always recommend a LinkedIn account for anyone that is in business or establishing an online identity. People will look at you and see a nice picture, a great Bilo, and a resume about what you want to deliver to the world.
Facebook
It goes without saying a Facebook page is current and topical in your brand name. Yes, Facebook may seem to be declining but many of us use it as a reference point. I have a blog on rescue cats, it has a good following and I started it on a marketing exercise in building a client base. I post every day to this site to keep the growing power.
It takes me about 20 minutes once a week to set up a week in advance so it is not a big-time eruption.
Instagram
A product of Facebook with a difference. Instagram does not like automation so you need to snap every day or a few days with a story.
It does work and the following is pretty big and growing.
Youtube.
This was hard, it is now easy and I have written much more on this blog at
YouTube made it easy
It is the fastest-growing search engine available and nearly equals Google in search results. Another great touch.
Signup on your page.
If readers like your stuff they can sign up for an EBook, newsletter, or free advice, and then you can hit them many times with great ideas
Email
Still works a treat if done properly and you have a contact list. Check your inbox and see how many you get every day.
Twitter and others
Certainly, Twitter has a lot of pull and works well if you have something to say and to lead the followers along a path. Singers, artists, and politicians do really well with this, as do many business people and news outlets.
Now you have seven touches that will hopefully grab some attention, but wait there is more.
Advertising
Spend a few dollars and generate some leads to your product based on a return on the investment marketing approach. If you can get this right where every dollar spent earns $2 then you can just ramp it up and continue to grow.

Local marketing
If your product set suits a local market then meetings, groups, flyers, local media will help you out.

We are trying to get a viral effect to grow your market and sell some products.
I also recommend some extra training on any of the items you try. However, I would never recommend spending a lot of money on slick marketing programs that are designed to take your money and not deliver value. We all get hooked into these and remember them as to get and forget products that sit in the bookcase.

Who do I follow? Well, the Wealthy Affiliate free training is definite, and more on that in the link as well as my web host. I like Ryan Deiss for email and Neil Patel for ideas.
I use Samurai Content for videos and you can see my review here
Samurai, Wealthy Affiliate, and Jaaxy also offer affiliate programs if you want to add them to the list.
I have played with Amazon and done some training but I am not a huge player.
Analysing your results.
This is a very important area and one that can give you some clues as to many issues. Google Analytics is free and it really is very strong. How many calls, where from, how long do they stay, best carriers, increase over the decrease, etc? You can spend a lot of time researching and coming up with results. It is the first thing I check every day.
Where do you go next?
If your product has a market, your Webpages are competent, SEO is correct then my friends it is just time and effort that will get you to the top.
Blog often and properly following the rules and success will come your way.
Affiliate problems by Peter Hanley