"What Is Digital Marketing And 7 Ways To Great Traction" Advertising has changed to a far better and cheaper way to gather new clients
Estimated reading time: 10 minutes
Digital marketing in a nutshell
The internet is not all that old and most of us can remember the days of the Yellow Pages, the only product to be in, However at a pretty big cost.
The arrival of Google and broadband internet has changed the whole marketing venue that anyone can do.
I remember my first $10,000 website that worked far less than my latest $400 one.
The use of Keywords and linking has enabled any site to deliver results and can be done from any desk for just a few dollars. Times are changing.
What is digital marketing explained?
The showroom to your business your Webpage
This is the centerpiece of your marketing. Importantly it will clearly display all contact details so that you are available to your market.
The front page should be clean and not with harsh background colours that hide the writing. It is a notice board for those that wish to wander through your products and make buying decisions along the way. You should make this as clear and easy to negotiate as possible.
It is a selling tool. Customers that arrive are looking for a result so you need to quickly satisfy that need in the best possible way.
A cluttered showroom is no different from an overdeveloped site. When they seek they should find and be able to order pay and exit with minimum fuss.
Pages are no longer exorbitantly expensive so get the best you can for the least cost and make it work for you.
A recent addition to the web page is a marketing funnel, this is designed to capture lookers and transform them into buyers in a journey through the tunnel (page). Often considered an expensive exercise current entrants to the market have bought pricing down a lot.
Build it around your keywords, your branding, and location
Location is always important unless you are really targeting online sales. Many consumers want to shop locally so tell them when you can.
However, if you are a national supply you may wish to hide your location and use 1300-style numbers so that you are not pinpointed to a state.
Your branding will be established by other media set up to deliver inquiries to your website.
Keep your colours and logos consistent so that it matches right across the board and is easily recognised no matter what you use.
Keywords are the search engines' friends and these will deliver consumers to you that are looking for products or brands that you market.
Sprinkle your pages with great keywords to pick up traffic looking for what you sell.

When we say Keywords these days it really means Keyphrases or longtail words that you could voice into a mobile inquiry.
Finally, make sure your website is Mobile friendly because Google rates that first before your fixed pages.
Include a blog post on your site
Your blog post is to write about anything attached to your business. The idea is to tell visitors all about a product and then deliver them to your website for completion.

Although this takes time ( it may be done under a contract) It has several great purposes.

Your post may fully explain a product, process, or service. Those interested want information so a carefully structured post can do all the work for you.

This will add considerable reading time for your site as well as viewers increasing your SEO score.

Again make sure your branding, contact details, and internal links are all operational.

How often should you blog for best results
Video is the latest search tool
YouTube is searched nearly as often as Google so not having a channel avoids half the traffic.
They do not need to be long videos and may include short snaps on how to do things, unbox, return, or plain selling.
Having them on your webpage or blog posts will increase time on site and give greater SEO benefits.
The growth of Newsletter marketing
If you are not doing a newsletter get your thinking cap on and take it for a ride.
Customer contact is a rule of marketing and a consistent and topical newsletter keeps you in front of the customer. It must be consistent and well-branded and talk about interesting subjects. It is not a selling tool however a call to action should always be included.

Again this is easily outsourced to save your valuable time and will deliver new sales consistently over an extended period.

If you only do one thing on this page choose this one first because it covers many of your marketing objectives.
Email marketing is an extension of this and can now be fully automated to get trouble-free results. A single email or a broadcast can be done at any time.
Best email marketing and automation
The new kid is SMS marketing
A generally unused product that can deliver instant results and a great return on investment.
We have found that over 95% of people open the SMS immediately and take an action. If you hit the raw bone the phones will ring immediately with willing buyers and if not it will simply be ignored. Newsletters and emails may sit around or be saved however SMS is generally an action product.
Knowing this allows you to test the market and gauge a reaction before going into a full campaign.
It is important to have a fixed mobile number that you own to carry both recognition and branding. A good carrier has these at about $20 a month plus messages.
Everything is done from your email server so that you have full access to both out and in traffic.
SMS marketing, how a single word can dramatically increase results has a lot of functions that can include, reminders, appointments, bookings, delivery, and even birthday wishes.
A valuable product for any arsenal.
Google search page
Do this once and it is there forever. Include all your details and a write-up on the business.
Importantly get your five-star reviews by asking clients to do it for you.
This puts you at the head of any online search and includes map links, contact details, and a first-page position.
You can have this professionally done or do it yourself by following their guidelines.
What is a digital marketing and Social marketing
Pick your media and monopolise it

There are many Social channels however you will have one that best amplifies your business.

All media has an age following so by choosing yours you are not wasting time on low traffic results.

However, I believe every business should have a Facebook page. This has the largest overall following and is often used as reference material. New clients wanting to know more about you and your business will generally sneak a peek at Facebook. Keep it up to date with great links.
Remember that this product is designed to deliver buyers to your website so they can make a buying decision. Never send them from your website to Facebook to get lost in the twinkling stars that pop up and distract them.
Every business person should have a LinkedIn profile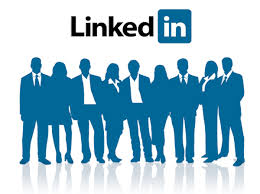 Again it is search material for those wanting to know who they are dealing with. It may also be manufacturers wanting new outlets or head hunters with the staff you are in desperate need of.
I occasionally use it for marketing as my audience is often professional people and that has a good following.

Either way, make sure your profile is complete and current.
Importantly include a great photo of yourself. It is you that is being marketed so hiding behind a Meme is counterproductive. if you want to be in the business stand up and be counted.
Choose your marketing media
One media will have the best following for your demographic and product range. Your aim is to own this media and post every day to maintain the top position in your client's mind.
Whilst I cover this more extensively roughly speaking;
TikTok is for under 20
Instagram for Women 20-45
Pinterest for over 50
Twitter for the professional group.
Facebook is general for 25+
It must be remembered that the following can change quickly. For example, Facebook was a student population when it started, then it stretched to the young and trendy before moving to an older bracket.
Lately, it is so full of advertising it is even wearing me down.

Either way, every business should have a Facebook page. It shows you understand the needs of people.
Furthermore, it needs to be maintained in a current situation with regular and consistent posting. It is not about selling, it is gathering inquiries and delivering them to a sales page.

You can't be in all of them and neither you should. Own one and post at least once every working day.

What is digital marketing when you pay money?
For those with money to throw at marketing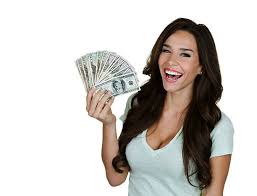 Retargeting and rebranding are the buzzwords at the moment. Generated by pixels these are the annoying ads that pop up every time you search for something. Just looked at Nike shoes then Nike ads will follow you around for a few days seeking a hit.
Rebranding is when someone visits your site but leaves without buying anything. Then you stalk them with further material until you wear them down.
Retargeting is the follow-up procedure with more additional opportunities. Ok, you bought shoes but now you really need socks.
Depending on your business one or both of these ideas can generate untold new sales at a reasonable return.
You can turn them on/off at the touch of a switch if things get out of hand.
How many times have you noticed this stalking occurrence? It is so sophisticated now that people will claim that Google is listening to their conversations.
Impossible but technologically sophisticated to deliver opportunities at a hint of action.
This has an expense attached to it however it is a current, must-do product so I thought I would throw it in.
What is digital marketing and why is it important to you.
My marketing wrap
This is an everyday consideration that needs your attention to stay ahead of the market.
Some are one-time setups others are a daily necessity however automation is your friend.

This is where you can use automation to place your posts weeks ahead so that continual exposure is guaranteed.

Marketing is all about touch and the more you do it the greater the return you can expect.

However, I also suggest it is about targeting your market for a far higher return.
Interested buyers are easier to convert. Therefore keep on their wheel and pique their interest.
Finally, I suggest you review everything you do in marketing and see what return you are getting. You will find that about 20% of your effort will be rewarded so concentrate on that top tier and delete the bottom 20%. Do this on a regular basis analyse your stats and fish where the fish are biting.

We are not doing this for fun so do it properly and reap the rewards.
best ways to advance your business
What Is Digital Marketing And 7 Ways To Great Traction by Peter Hanley