What is best lead generation or blogging to make money in 2022. Follow us as we find the best ways to create an income for you in a hurry
Is there a difference between lead generation and blogging
These are two very separate operations however both bent on gathering a great monetary return.
Both require an understanding of building websites and using SEO to your advantage.
You must understand Keywords and how to put them into headlines so that people will follow you.
A typical blog post
This is a written article that generally answers a question asked in a Google search.
The article may be short at three hundred words or long at 3000 words depending on the in-depth analysis required.

Furthermore a blog is generally part of a webpage so that your main page can be a selling portal for goods or services that you provide.

There are companies that provide just a blogging site however this has its shortcomings.

Income comes from the sale of goods , Services, affiliate income and advertising revenue.
A Lead Generation site
This is a website (or maybe a blog) that directs traffic to a business outlet in return for a commission when a sale is made.

The purpose is to provide a qualified lead from your efforts on the internet
Same,Same but different
In fact they have an entirely different focus however the ground rules are similar.
Furthermore Lead generation could well be a quicker and a higher paid business that can be expanded more broadly.
Looking at Lead generation
This is generally finding local businesses that don't have a web presence, or a very bad one, and building a webpage that will direct traffic to them.

The best returns are found in local areas or small population cities . The type of business is irrelevant because your job is to gather traffic to your web presence and get them to contact the business where the sale is completed.
Off course you could build a website for the business however that is usually a short term occupation when they decide they no longer need to pay for your management of the site.

Depending on the business your rate of return will vary. For instance 10% on a family dinner might be $25 however Double glazing on a house may be $1000. The evener is that you can sell a lot more dinners but does it ever catch up.

How do you know you are being paid correctly
This is where they introduce the old tricks of the trade. First of all they have a phone number that the calls can be traced . Therefore everytime someone rings the business you know.

Secondly they use Voucher systems. Quote this number or phrase for your special deal.
They can also use special links that you can get numbers from. I use Pretty Links.

Finally we all rely on a bit of honesty so any business will be really thankful for the extra business.
What is best lead generation or blogging to make money, it is your call.
How do lead generators choose businesses to work with
In brief we are looking for Google search terms that rank. Using a location word narrows down the search considerably. My example for you;

How to get great leads in Perth Western Australia
The business you are promoting is getting leads.
Not just any old leads we want great ones
Furthermore we want someone local top do it.
We could add cheap, plentifull etc to this.
Using this as a heading we build a webpage or funnel and sell the product as hard as we can.
All the calls are funneled to the local Telemarketing centre ( our target customer) who are looking for business.
If they pick up a contract you get paid.
Rinse and repeat as many times as you can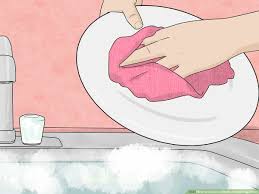 When you get one business up and running you add a second, third etc so you are receiving multiple forms of income. Blogging is the same adding page after page of information.
Where do bloggers earn their money
Affiliate marketing is not all that different in that you direct inquiries to another business and if successful. they pay you a commission.
However you can also sell physical products, Virtual products, training services all in the one blog.
Furthermore you can use advertising on your site to generate extra revenue. You only need one Blog site however lots of different posts.

You are reading a blog that includes affiliate links, hey that is my business and I am here to help you achieve greatness. I have found the best people to help you so that you can realise all your dreams.

Blogging is not a short term journey. It takes considerable time to gain recognition and rank your pages for large volume activity.
How to create a great blog in 7 steps
What is best lead generation or blogging to make money, start with the basics.
An understanding of the basics

You can't just deep dive into either of these because you need the basics of building a web structure. Once you have this in place move towards Lead Gen or SEO sites

| | |
| --- | --- |
| Choosing a domain | |
| Adding a dot follower that suits | This may be .com or .com.eu etc |
| Buying your Name and hosting it | It's with you forever |
| Choosing keywords and headings | an Art class |
| Understanding SEO | Essential reading |
| Using WordPress block builder | This is so easy anyone can do it |
| Where to spend money | and how to save it |
| Adding contact details | Purchasing a telephone number |
| Including analytics | Know what is happening |
| Using appropriate plugins | Not to many |
| Writing structure | For SEO compliance |
| Write for Mobile phones | ranking first |
| Site speed control | Using appropriate images |
a starter list
Don't be put of with all the knowledge you need to gain
It is all just a basic 101 course in structure. In a short time it all sinks in and you will have a broad understanding of what is happening.
Everyone has to start somewhere and spend some time learning the ropes.

You go to school for many years to learn to advance to College, then years at college just to get a job to start the learning experience.
Therefore spending a few hours running through the basics is but small hardship.
Remember if it was so easy everyone would be competing with you.
How long does it take a blog to work?
Getting continual support
None of us no it all and from time to time we need support. However nearly every block above must have its own support line.

Some will be combines however a line must be in place early in your career. You will waste endless time searching Google for simple answers that can be solved quickly.

A great forum is a key to all of this. I use the one at wealthy affiliate where among the million plus members one will have a solution.

These are people plodding the same path as you that have experienced similar situations. If they can't fix it they can tell you where to go.
Furthermore domain hosting needs to be 24-7 because times around the world are not equal.
Don't I just know this with Perth Western Australia being twelve hours different to East coast USA. A very small time frame to talk.
3:47 pm Sunday, in Perth WA is 3:47 am Sunday, in New York, NY, USA.

However half way between may be just a few hours difference making all this possible.

Where to start your internet journey
Wealthy Affiliate is a Canadian web hosting service that provides all basic and advanced training needed for any internet journey.
You may need to branch out later however the starting block is right here.
Many of us searched a long time for a home like this. Wasting dollars and half a life on dodgy training services that promised much and delivered little. Members often comment that this has made their lives and business.
The lead gen v Blog SEO business needs a basis to start
Either way is great for any one on the Internet. I chose blogging because I love to write and pass on knowledge to small business owners . Many of these are customers in another world .


Conclusion
First of all whatever your choice it is the correct one for you. Chose with your heart because either way it will be a long journey and you need to love what you are doing.
Both can have the same outcomes and the same challenges however they can both achieve a high income potential. In fact you can even dabble in both sandpits should you chose to do so.
Finally I recommend specialising on doing just one thing and making it pay however the choice is yours.
What is best lead generation or blogging to make money by Peter hanley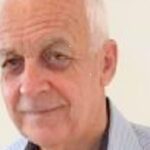 Internet marketing has become the cornerstone of small business
and I have dedicated my time  helping people start new businesses
and take others to the next level.
I have found that basic needs can be found in a
simple training package.