How to create an incredible blog post in 7 easy steps and ensure you are being read and believed as an authority writer every time
Estimated reading time: 8 minutes
How to start a blog post and make money
The idea behind blogging is to make money. You may love to write (as I do) , to share your extensive knowledge however everyone wants a pay back for the time spent toiling over a hot computer.
You will not get these tips from anyone else because most people forget that as much as you are trying to write for your readers Google still makes the rules.
Keyword research is the most important thing you can do.
Developing authority status comes next
Volume of blogs in high on the list
Site linking both internal and external is essential
Writing style is important should your audience make it that far
Gathering an audience that knows and likes you
Site opening speed must be great
Why are keywords so important
All SEO traffic comes from a Google search.
(when I say Google I include Yahoo, Bing, Yandex etc)
Over 90% of searches never go past page one, and in fact the first three listings on page one.
Therefore if you are anywhere else you won't get read no matter how good a writer you are.
When people tell you blogging is a waste of time it is simply they don't understand these few simple rules. Get your keyword right and you will find traffic, although it does take time.
The two key factors are traffic and competition. You need sufficient traffic and low competition or you can't win.
There are 7.5 Million blog posts published every day according to the latest 2021 data.
However you can still be on page one if you choose your Keyphrase properly.
Your page position takes time
How long to get your blog to page one will depend on a lot of factors however take seven weeks as a minimum time before you see real results. It could be a year or longer depending on Your Keyword.
The good part of this is that once you get there the results will go up every day for some time.
When researching "how to start a blog post to make money" the results were staggering. Most had no clicks at all however the right choice of words had thousands of clicks but that was one in the list. It was Neil Patel who has thousands of blogs, has high authority, picks his words carefully and obtains traffic from other sources.
Checking your Keyword and making changes
At the end of this page I will have a Keyword checker that is free to use. This is just one of the tools I use, Neil patel is another and a Google search the most important.
Combining all three I have a chance of picking a Keyword that will rank.
How to create an incredible blog post in 7 easy steps by authority
Gaining Authority status
An authority is a recognised person who is contributing to a conversation. If you were writing on a Health subject a Doctor or Hospital would rank before you. You can get around this by referencing others in your writing to show you are using reliable material.
As an example I include a photo and Bio of myself. After writing about 800 blogs on related subjects I am building my own authority.

Kim Kardashian writing on cleavage display has authority only because she is famous.

The local mechanic writing on car repairs will rank ahead of the layman simply because of his trade.

Large online companies like Patel , Yoast SEO or MonsterInsights etc will have power through size however many others do it very badly.

Therefore you need to build some Street Cred to mix it with the big boys.
How many blogs do you need to write to get a following
The answer is somewhere between one and five hundred, however My blogging community seem to agree on 400 as the start of launch off. You receive a trickle of readers then one day it goes viral as you hit page one.
Yes that is a lot of effort but when you achieve that spot it will return you benefits many times over in rewards for a time into the future.
tHis may vary depending on whether you support the traffic with paid marketing.
Site linking is providing reference material
Internal links will go to other pages you have written to supply further reading on the subject at hand. External linking to known reference material (authority) provides the illusion that what you are saying is correct.
A cheap method is to use Wikipedia to further explain a term or situation. They know everything so it must be correct.
Off recent times Google now demands that you advise them of any affiliate links so they don't follow them. On WordPress there is a little drop down box and you must press the appropriate option. You will be penalised for not conforming so do it every time.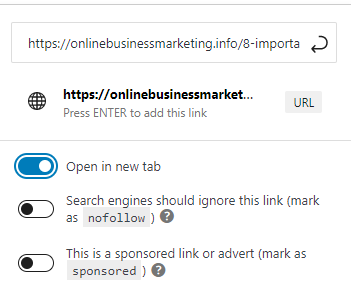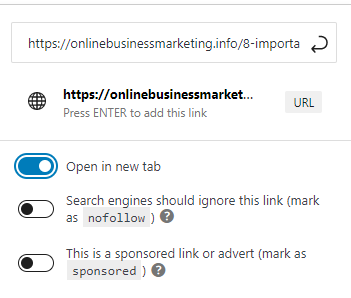 It will look like this with three tick options.
The open in new tab option will bring them back to your post when they have finished with the diversion. If you don't use this they will simply close both options and be lost.
You must advise all nofollow options.
How your writing style must conform to Google and your readers
So at long last someone finds your page but will they read it.
| | |
| --- | --- |
| You must start with a large font and cascade down | That is never go back up to a #1 or #2 |
| Short paragraphs are essential | Less than 300 words in a clear easy to read format |
| Short sentences | Up to 20 words so don't babble on |
| Use graphs, lists and pictures | Throw in some colour as well |
| Use transition words | taking you forward |
| Images all have an Alt description | Use your keyword as an option |
The basics
These are the main ones however don't blame me if you disagree, google makes the rules and he does not take criticism well.
Gathering an audience for free
The idea is to send as much traffic to your blog as possible by way of free media.
Social media
This is an ideal channel to market your product, in fact you can post links to your favourite media after every post. This will invite people for many clicks and referrals and is really a must do.
your blog site likewise can send readers when they want a lot of extra information on a product or subject.
Email and newsletters are great for this by having an exciting offer.

Social and work related forums can give you an opportunity to expand your touch as do trade shows and in-house functions.
In this way the volume of traffic is up to your input and how hard you wish to promote it.
7 ways to build your blog traffic for free
Build on your known contacts and get site comments
Asking for comments or nice words about your blog get appended to the end. These are there for everyone to read and importantly add to your overall word count, an important ranking factor.
Site opening speed and mobile acceptance now a priority
More than ever site opening speed is a critical determinant on your performance. Big headers and massive pictures have an impact and should be tested at Google page insights before you give it the final blessing. Anything under about a score of 70 must be attended and fixed or you will be penalised.
It should also be noted that Mobile site speed is now a critical factor as both the growth in Mobile use with messages and Googles penchant for testing there first are critical ranking factors.



Summary
By writing down these steps and committing them to memory you have a chance of getting to page one a lot quicker and getting accepted as an authority on your chosen subject.
Every step is important and short cutting simply does not work. Take the time to do it properly, win the war and reap the rewards
Blogging is a career and not a short term money fix so treat it with reverence and keep writing.
How to create an incredible blog post in 7 easy steps by Peter Hanley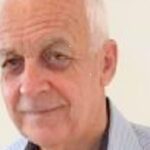 Internet marketing has become the cornerstone of small business
and I have dedicated my time  helping people start new businesses
and take others to the next level.
I have found that basic needs can be found in a
simple training package.