Best marketing for service-based business. This is a busy field of players therefore being better that the others is paramount to success
Estimated reading time: 7 minutes
How to be better than your competitors
The answer of course is building traffic either walking in the doors or clicking on your webpage.
Traffic comes from many areas so each needs to be considered on its own merit and exploited as hard as it can be.

Of course, what you do with that traffic is as important as achieving it so let's have a look at a few ideas.
Is a USP important and how can you improve it
Your unique selling proposition (USP) is the few words that best describe what your business does or represents.
It is there to make you different and provide a feeling of comfort in dealing with your business.
Nike says Just do it and we all understand what that means.
FedEx is definitely positive overnight.
Bitcoin is an innovative payment network and a new kind of money.
So what is yours and does it deliver the correct message. If you are lined up with your two closest competitors does your USP hold its weight?

My local Pie shop is "Voted by tradies as the best pies in town" This targets a consumer group with a me-to message that rocks.
USP explained further
Building your reputation is critical.
This includes honoring your commitments and accepting liability when you can, even if you feel exposed.
The large family stores generally have a return policy that is no longer challenged. You wish to return it then they will take it without an argument. They have found that the small amount of extortion is far outweighed by continued customer support.

Our biggest hardware store promises they will be 10% cheaper than anyone else and will always honor that with evidence. No one bothers, or very few anyway but as a USP it works to establish value in your mind.

Always remember, compliments travel slowly but complaints are like a Prairie fire and hard to put out.
The best marketing for service-based business requires looking after your clients
Nurturing existing clients
It is true that existing clients give you the best value sales, no marketing costs, no hand-holding, and proving your worth makes it easy money.
However, they do need to be communicated with as often as possible to keep them loyal.
The food chains send a weekly catalog, an email, and probably an SMS because they want your business. They recognize the value. The average family spends around $3000 a year in the stores so you are a big customer and they don't want you straying.
They all have a rewards card that promises value to keep building up your points.
Copy the big guys because they know what they are doing.

Newsletters are one of the easiest forms of communication and are easy and cheap to do.
What is important is that if they are not reading your newsletter they are probably reading someone else's.
Email, SMS, are other forms of consistent contact.
Social media selection and use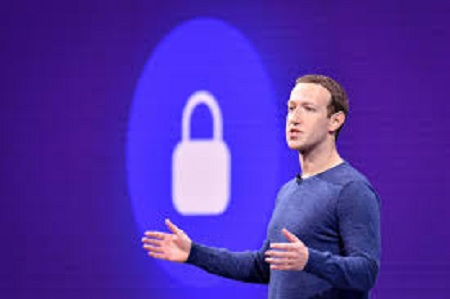 We all know there are a dozen types of social media and no one looks anymore, that is except your customers.
The point is that not every media suits every business.
TikTok for example has a very young following so marketing retirement homes would never cut it.

Instagram has a large female fan base of the thirty-plus group. Selling lady's blouses is ideal but plumbing fittings is not quite right.

LinkedIn and Twitter are more in the professional line for those who are in corporate business. However, everyone should have a personal Linkedin account. You never know who may be looking for you.

Facebook is pretty general but does serve as the first place readers look to find out more about your business.
The trick is keeping it current and linking through to your website.

You can outsource this because it is not technical and is generally entertainment.

Think how many times you have researched someone on Facebook, we all do it.
A web page is now a general store
If the pandemic has taught us nothing more than people buy online it really has bought that to the forefront.

Online sales and inquiries have grown so big that not being part of it is detrimental to your business.
Capturing addresses and getting orders will grow your business faster than anything else.
This is your shopfront that adds additional sales faster than you can supply services without needing a salesperson.
My wife announced today that she was starting her Christmas shopping. Hey with 10 kids and a dozen Grandkids this is no mean exercise.

Did She get dressed up and leave the house. NO! She has been beavering away on her computer ordering up the gifts like there is no tomorrow. That is the new world.
Have you upgraded your website to cater to the online world?
Multi Channel marketing drives the buyers
I explained how the Superfood stores hit me in so many different ways. Hard copy mail, email, SMS, Newsletters, and rewards programs. They want my business and they don't want me to miss their marketing.
Best Email Marketing

Therefore what are you doing to maintain a high level of contact?
A current and topical Facebook page with links to your website
Your newsletter delivered at the most every month
Email confirmations and reminders. eg, Your car service is due
SMS is instant results, One day sale at 50% off tomorrow only
Using whatever Social Media best suits your customer profile
Blogging about your products
Doing how to videos on your products or services
A current and sales orientated website
Finally don't forget the old phone call, it still works


A short but very important list

Understanding your traffic and giving it a hit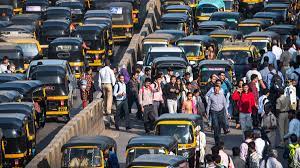 Don't underestimate the value of traffic and what you can get out of it. However, knowing where it comes from and doubling down is the key to success.
One or two of your channels will probably supply 80% of your leads so they are the ones to give the most prominence to. You can't ignore the others because things change however fish where the fish are biting. That is put more into the high performers to gather maximum value

The best marketing for service-based business concluded
Conclusion
Marketing has changed and become cheaper and far more direct than ever before. However, the customers and buyers want to be titillated far harder than in history.

We have generally become attention deficit and want action now and not sometime soon. Therefore you must cater to the new community with consistent reminders that you are the person, business, or company to deal with.

When that buying decision hits make sure you are in front of their mind and it is you they come to.
Best marketing for service-based business by Peter Hanley