Use a keyword planner for SEO is one of the first things you must do before you write a single word on a blog or page. Here we show you the short cuts.
Why use keywords anyway?
Use keywords so people can find you, it is your internet address that we can come to when we want. More than that, it tells us all about you and what you are doing that may interest us.
The Guesthouse is a broad term
Guesthouses in Indiana are more location-driven.
Or guesthouses Ft Wayne
"The best chicken dinner in Indiana at Colin's B and B Fort Wayne"
might just be walking people in the door.
Similar keywords may be
Colin's Fort Wayne, Guesthouse or
Bed and Breakfast, Fort Wayne, Indiana
All the above can be included in one post, page or blog
Traffic and competition in Keyword research
Every keyword has an amount of traffic registered by the carriers. For instance,
Guesthouses have a traffic count of 1235 a month and 21 pages of the search term.
Guesthouses Indiana has 2 pages and
Guesthouses Ft Wayne is just a single page. Also, there are only six visits a month
Wow, you may say I am on a winner here at Fort Wayne but hold the cavalry, there is more.
On any page, there will be paid ads at the top and maybe bottom. It could be 3 at the top and one at the bottom.
Next, nearly 90% of searchers never go past the first two
free entries before clicking so nearly half the page is gone.
Therefore you need to find a balance for traffic and competition. It is no good using a keyword with high traffic and being on page 20 of a search term and likewise being on page one with no traffic. Neither will work for you.
Long-tail keywords work far better than the shorter version.
What are long-tail keywords and do they work?
Long-tail keywords are more specific and less common than other keywords. They focus more on a niche. The term long tail keyword comes from the book The Long Tail by Chris Anderson. In this book, Chris Anderson shows there is a market for virtually every product. In some cases, however, this market is really, really, really small. The vastness of the internet, though, makes your niche product or your niche blog post profitable.
Yoast SEO
Your keyword planning in action
This is where you will find the Keyword tool. This tool will tell you everything you need to know to make a decision on a Keyword.
You want to know several things;
Total traffic
at least 100
First-line traffic
over say 30
Number of competing
websites
10 to a page
An estimate of the chance
of being seen
Good, maybe and bad
Traffic/Competition score
This is a score rated out of 100. Higher the better
Using a keyword planner is easier than it looks.
I am going to recommend two different tools for you. These are the ones I use daily to drive my business forward.
I shall also start on the planning aspect of using keywords.
The idea is to plan well ahead so that you can structure your writing in advance. This will save a heap of time going forward and make your whole experience a lot easier.
There is also a structure called Cornerstone content.
What is the cornerstone content and should you use it?
Cornerstone content is at the core of your website. It consists of the best, most important articles on your site; the pages or posts you want to rank highest in the search engines. Cornerstone articles are usually relatively long, informative articles, combining insights from different blog posts and covering everything that's important about a certain topic.
Yoast SEO
Your Keyword Mission Statement
The first thing is to find your feature article or Cornerstone content.

"How to find the best guest houses in Indiana"

You are competing for the tourist trade in the area of the state so your cornerstone covers most of this.
Then we can go to eat, chicken, Ft Wayne, B and B, cheaper than hotels, tourism, history, movies, local tours, etc. These can all be made into Keywords that bring bed nights in.
However, your Cornerstone will be a well written and exhaustive description of the best little guesthouse in the west.

Find out your topics on which to rate and build on those.
If you're big on your chicken dinners, tell people about them. Experiences, products, recipes, stories, where the food is grown, Vegan chicken. Dietary requirements and cooking times.
This will give you scope for a heap of keywords that will link back to your Cornerstone content in just one part of the business.
Above I listed nine items to play with and we broke down one of these into eight different headings. I reckon that it is close to seventy-two different ideas to start your journey.
We are now searching for the terms using our tool.
The two tools I use for keyword searching
First of all, why do I use two different tools? My reason is they do some different things in different ways to come up with the same answer or close to it.
Are they perfect? I don't think so but they do provide a great insight into what you want.
Jaaxy is owned by the same person as Wealthy Affiliate who also includes a free version on their site.
This is an example of a search I just ran.
Total monthly searches of 136 and if you are in spot one you can expect 24 clicks to your website.
There are 26 pages that have this exact search term so using the correct SEO you have a chance of moving up very quickly, it is an easy term to rank for and easy to grow

You can try out this super tool for free just by logging in.
Use some search terms and see what they say, try some variations and log your results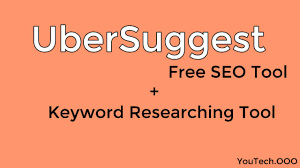 Next is Ubersuggest a site by Neil Patel. This is a new site that is growing very quickly. it comes with a bundle of training and ways to grow your business.
I generally try both to get the best answer and then note my longtail keyword.
What do you do with your keyword list?
I will make an excel list and include traffic figures.
I can then choose a cornerstone article that has a great call to action. This way you can have your posts together
and have an easy link facility.
The other side of this is to spend minutes searching for similar posts you can link to.
Remember you must do at least one internal link in every post.
Conclusion
Understanding keywords is probably the most important part of any internet activity.
Using longtail words will have less traffic but better readers that have searched for what you offer thus bringing them through the door.
Having your keywords pre-done and in order will make your life so much easier.
It is New Year's Eve as I write this and I can see the mistakes I made in 2019. I am just about to make a full new list and follow the above rules.
I spend far too much time searching for new keywords when I blog, which is nearly every day. A very time-wasting exercise when you can do it once and do it properly.
Feel free to comment below I would love to hear from you.
Use a keyword planner for SEO by Peter Hanley