Social media is a must for every business however some never quite grasp what is needed. Here we give you training for social media by Peter Hanley
Where do you find the best Training for social media? How do you go about building a following to deliver new business without spending a lot of money?
Why use social media?
Social media fills many deficiencies in your marketing channels.
Without these forms of customer contact, you remain mostly invisible to the wide area of public acceptance.

The Google search engine use has grown so vast that even a small local business will get lost without many interactions in customer touch.
While the use of Google, Bing and Yahoo as search engines is the commonplace way the growth of YouTube is taking up a pole position.
YouTube is searched nearly as much as Google and more than the others combined.
Do you think you could be missing out?
You must be doing some social media or you will be lost in the woods with no path out.
What does Social media do for a business?
You may have your own beliefs in social media and as an older person, I have my own ideas on what I like and dislike.
However, the difference between liking something personally and it being good for business are not the same thing.

My example is Instagram that I personally can't really understand or see the direct benefits to my life. Yet Instagram is one of the fastest-growing media available today and those using it properly are killing the market.
I have seen small business stack Instagram against other media and settle on just that for the total exposure.
One of the myopic reasons I had in this choice is that more women follow Instagram and the target age is under 40 years old which is a demographic in which I don't fit.

My presumption was based around my own ideas and not sound business reasoning.
Why use Social media in business
This follows my often preached rule of 7. This ancient rule states that a customer needs to see something 7 times before making a buying decision.
We see this in TV advertising and Radio plus in email marketing even in the press. Social media affects society
When you add up your points of touch the job is a lot easier when you include a dozen social channels.
However, touch is one thing but it needs to be efficient and do a job in delivering contacts to you.
Social media for business has a very specific role. The delegated job it has is to deliver interested buyers to a point where they will commit to paying you money.
Indeed some of this is done by stealth and hidden persuasion but the function always remains the same.

As a business owner, you are not in the entertainment business you are in the sales business because that is what pays the bills.
All your Social media is there to channel people to you.
The question that always remains is are you doing enough with this media to have a positive effect.
Half done media is usually negative results
You should only consider one or two media to promote your business unless using an agency.
All media takes time, thought and effort to be really effective and you don't have the capacity to commit to everything.
Half done media is a complete turn-off.
I use several media to research a customer before doing a proposal.

A Facebook page that is neglected is an immediate signal that the business needs help. They just don't understand the consequences.

How many think they must have a facebook page and then forget about it and consider the job done.
What are the essential Social media channels for a business?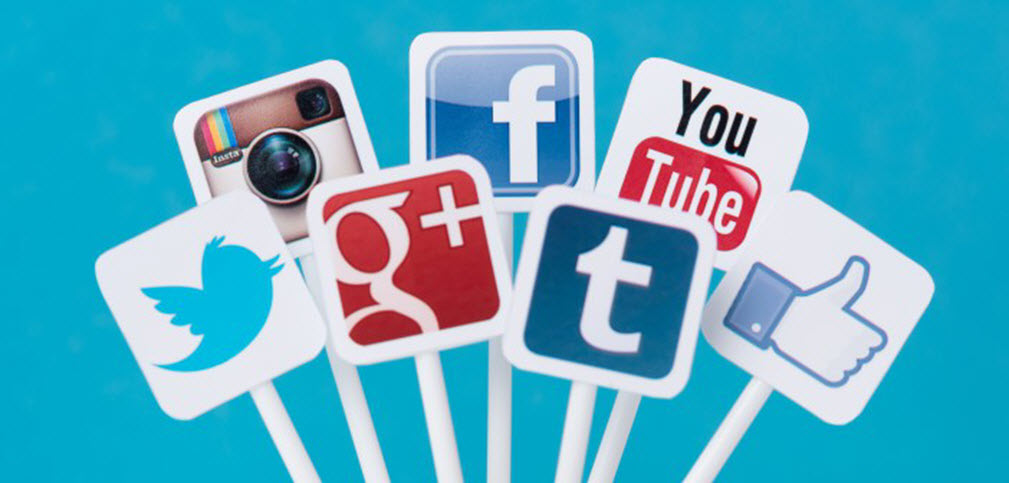 The two channels I choose are ones that individuals use as a search program. These are media that we seek for information about you and act on that search.
My first is LinkedIn
Every business person should have a current LinkedIn account. The account should have an appealing Photo, a good BIO and an enticing business description. You may have a regular post and you may advertise but they are added to the purpose.
Many will say I don't want to post my photo to the world and my answer is to get out of business. Marketing is about branding and the better the brand the greater the return.
LinkedIn has a similar following in male and female and a fairly broad spread of ages although about 62% under 50
This is your silent friend that keeps people informed about you and your business.
Training is freely available from LinkedIn and should cover most of your basic needs.
Facebook
Facebook continues to grow every year despite the many changes in how the group do things.
It is also an excellent venue for advertising and retargeting for those wanting to spend money.
Your need for Facebook is that buyers or potentials use it as a guide to your business.
We all regularly check a Facebook page to see what you are all about and make our decisions based on what we see.
If you have an old and outdated page that is the immediate opinion we make about you.
There is every chance that we will move on to someone more active in the business.
Your great benefit is that Facebook has a really good post scheduler that allows you to post well into the future.
This saves a lot of your time and can be done once a week or even a month.
Your posts can be anything you wish with the express intent on getting people to like you.
Provide full contact details within your page and never hide from the world, you want people to ring or mail you for more information.

You can never post to often but you can post to little.
Posts can be personal, product comments anything but direct selling. ( excludes Porn, insults, nudity etc under their rules.)

Your specific intention is to be liked so when a buying time is real you will be in the client target zone.
Training is available from Facebook at their site but heavily concentrated on advertising
Facebook is 62% male and 74%, female
Age group is evenly spread up to 65 years old
My current research tells me that the under 20 age group are turning away from Facebook into other media in both male and Female.
This can't be confirmed in current statistics and maybe a more local occurrence but should be a consideration if that is a target group.
As a business what social media is best for me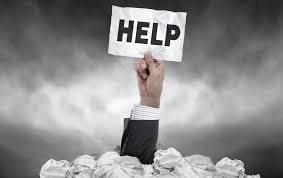 You have agreed that every business should have Facebook and LinkedIn properly set up and current so let's dig a bit deeper.
Each media has its own demographic and your target audience will vary with the products you market. However, one media does stand out as today's hero.
What you should know about YouTube for business
Firstly Youtube is ranked number 2 in global and local searches ( Alexia)
With 30 million searches daily it is a must-do for your business.
For a long time businesses stayed away from youtube because of the difficulty and costs in staging a professional video. This has changed with technology and nearly any Phone or I.pad can be your producer.
Unlike a lot of media, you are encouraged to have a direct link to your business or product with every video so that you really are delivering value.
This is where the use of Keywords is essential. Keywords are what potentials use to search for you.
You will also set up a channel of your videos so people will find it easy to connect with you.

Videos can be hosted on YouTube and found with a link or even embedded in your webpage for direct viewing.

If you have some doubt on your abilities to do a professional video you can get a free book at content Samurai. This comes with a $3.00 bonus that is well worth the money and a free trial to make as many videos as you can. After that is a small monthly subscription if you choose.
Samurai offers a bundle of training as well.
What would you use YouTube for?
Business branding
Selling product
how to do things is the big one
Unpacking
content marketing
To make you human as the identity
Have an objective in mind
have fun


Videos should be as short as possible but cover the need that you desire and mostly is it watchable and entertaining in the right way.
Noble Samurai is a great learning area or Youtube provide plenty of free stuff
Good for all ages and equal men and women
Instagram for business
Instagram is having some great success in certain markets.
I have many retailers that prefer Instagram as a marketing channel to all others because they get better results. I will admit these are mostly female-oriented businesses and in the 30-45 age group.
They post a daily picture of a days event and build a great following.
The Facebook group say the growth of Instagram in new business advertising is the biggest contributor to advertising revenue. This is why so much attention is being paid to this media
Pictures and stories are important and those that relate to your business will build a following. Advertising and remarketing at a price are available.
The market is weighted towards women 18-35 but is gaining across all groups.
Like any media, it will build a following over time.
The under 20-year-old start the adventure followed by the parents and then the Grandparents want a part in the action.
Instagram will see many changes in the coming year moving more to a marketing and sales tool than one of social entertainment.
It is well worth setting up a channel now so you will be ready to be part of a huge growth curve.
The facebook channel also does Instagram training
Twitter is an option for many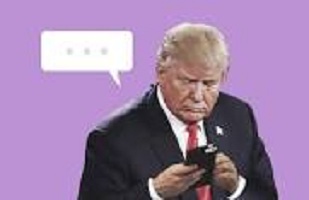 Again this is equal in the sexes and mostly in the younger age group following those that tweet.
I am surprised at how often I follow tweets to get social comment and realise for many this is a growing media.
My number-one Twitter is Donald Trump. Who doesn't know what he is thinking at any time? He does not do near the most Tweets but what he does do are repeated by the world press.
This is worth consideration and more on this at Twitter for business
Pinterest for the ladies
Largely dominated by women of all ages in certain demographics. Mostly around needlework and similar pursuits.
If you are in this niche go for it and build your client base.
They have a great feed that brings the latest posts to you on a daily basis.
How to make the rule of seven work for you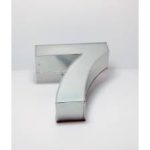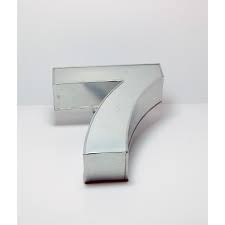 The rule of seven is seven customer touches before anyone will buy.
When they see your social media, website and other marketing you are getting closer to capturing a lot more sales and business.
Following this trend means it is only time before they buy. Doing nothing is certainly not an answer.
The use of Keywords in marketing
This is a part of the marketing cycle that must be learned and followed or you will not succeed.
Keywords are what people use to search for something online. They may be short or a long string of words however their importance is paramount to your success
Neil Patel covers this in his search platform at Ubersuggest where you can see if any words meet a search criteria
Another training is available at Wealthy affiliate where they cover these subjects and lots more.
Training for social media by Peter Hanley