Important Benefits of Social Media Marketing for all business and online interests. Social media is growing and so should you with these tips
At the pace that digitalization is moving, social media marketing for businesses is no longer optional. It is important to know that 97% of advertisers use social networks, and 78% of salespeople outsmart their rivals by using social networking sites.
Social media is effective in engaging with your clients, gaining useful insights, and developing your brand. Although it can seem daunting, it is not possible to overstate its significance.
Alister Clare, CEO and Financial Specialist at Credit Capital attests to the efficacy of leveraging social media to promote your business. According to him, "People use social media to link with brands. They support brands more than following celebrities. 80 % of users follow at least one organisation on Instagram alone. If you don't take part in social media marketing, you're losing out on an easy, cost-effective, and successful way to access nearly half the world's population."
However its benefits are not known to all businesses. If you're still not convinced about putting more effort into your social media activity, read on:
1. Boosts Brand Recognition
Note that 60% of Instagram users claim they are on the platform to explore unique products. Even so, most buyers based their buying decision on the product's brand identity. Social media presence allows your business to build an identity, convey your message, and inspire loyalty.
2. Best Conversation Starters Around Your Business
A strong marketing plan for social media would create discussions around your business. You'll generate a great deal of input for your products or services and get people chatting as well. Also supporters participating in social networking enjoy holding real discussions.
It would be best to actively indulge with your audience as they interact on your social media posts. Make them feel that there's a human behind the brand, and they don't feel as if they're chatting with a computer. Doing so will create a more profound sense of connection and leave them feeling more like an appreciated client.
Focus on a social exchange that encourages conversation naturally. Some of the approaches to do are:
Send shout-outs to partner entities for which you collaborate.
Request reviews on your products or services.
Throw open-ended questions and let the audience respond to keep them interested.
3. Effective Sales Boosters
First of all, regardless of your industry, social media can help boost your sales.
Social networks have become extremely relevant for product discovery. Because the number of users accessing social media increase, and social advertising platforms expand. Thus, it's high time to include social media in your sales strategy.
4. Excellent Client Satisfaction Tool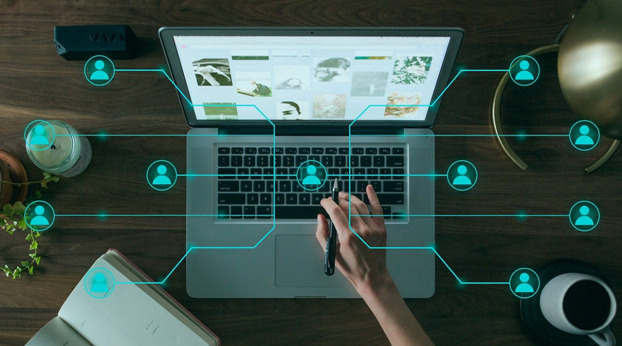 Social media is a medium for communication and collaboration. To humanise your business, building a forum for your business across these channels is critical. Furthermore customers will understand that they would get a customised response instead of an automatic message. Recognising and responding to any comment indicates that you care about your clients and strive to provide them with the best experience possible.
5. Best Tool In Watching Your Competitors
Social networking platforms will enable anyone to hold their finger on the pulse of the marketing strategies employed by your closest rivals.
Wait No Further to Utilise Social Media
Online Business Marketing by Peter Hanley help you take advantage of social media marketing opportunities and bring them to fruition. Furthermore there is no excuse for not integrating social networking into the marketing plan. Plus, there is little to lose because it is so cost-effective. In conclusion the earlier you start, the faster you'll see success in your business.
Important Benefits Of Social Media Marketing by Chloe Harris