How to make life changing decisions that work. The answers will surprise you and the results may drive you to action.
Start your decision making process now
As a kid I was pretty much left to myself. My older brother had no time for me and my parents only that time necessary for a Childs health.
Don't get me wrong, I am not complaining it is just that I was left to myself a lot of the time so I was responsible for my actions.
How to find your direction in life early


Life did not start out all that well. As a pre schooler I wandered the neighborhood seeking adventure. However this probably placed myself in all sorts of harm's way but that was my choice.
Finding independence

My independence was just part of the cycle that would continue for many years so I made many decisions that took a path that was away from danger.

It was always a choice of being able to handle any where at any time by myself. Fortunately that needs a level of deeper awareness, Which I had.
This is not a medical based or professional opinion
I am your average Joe that has trodden an amazing journey. Therefore I am fortunate to last this length of time. So let me look back at a lucky life.
How to make life changing decisions that work by making the best of school years
School is for learning what others think you need to know.
The start was that I was a high school drop. This was simply because I had a disrespect for rules. Particularly those that were made to shape us into identical models of an accepted normal.

I needed knowledge, I was given the same lessons that have churned out the working class for decades before. This Contained a bit of this and a bit of things that were written down by someone without care for the student.

I excelled in taking the cane and spending time in the passages out side the class rooms. That was because I was disruptive. It was not a rebellion it was boredom, plain old boredom because I was given no incentive to learn.


Finding your role
I was never going to ancient England so who cared about Kings and conquerors that raped and plundered the world. All seeking self esteem and grandeur by killing people.
Advanced math's was for those that would build bridges and I was not one of them. If I needed to count the number of welding rods I would use or the nails in the timber. I could get by.
They worked hard at destroying my self esteem by belittling the non achieving me. Therefore I was made responsible for my own self worth even though it was beyond my comprehension at the time.


Find the things you are good at and work them harder
Sport is a vertical leveler of abilities. Achieve highly in any sport and you are elevated above the battler. This will also provide an ego boost to hold high over all the other matters.
The adverse is also true.

I failed at many sports, football and rugby because I was such a skinny kid and cricket because, again, of boredom. We were taught to field in the hot sun so the elite few could bowl and opening bat. The old English traditions were upheld.
Field Hocky my savior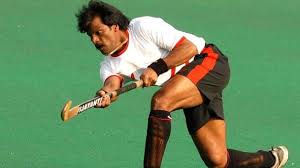 Many sports were attempted in my journey until I found the one that suited me, Hockey worked because it was a minority participation and I was a majority achiever. Self esteem was a given.

So the rule is to find what suits you and make a choice based on your desire. This allows you to achieve a level that suits.
How to make life changing decisions that work means having a big plan
The skill is having a big interest the plan is to work it to death.
I never had a Hockey stick out of my hand, I trained harder than most because I could see the results flowing to me. I made it to State selection among some of the best players of my time.
Players that went on to be Olympic hero's when I fell aside. I swapped sport for Cars and Girls as a gawky seventeen year old wanting to beat the world.


Stay well away from the induction process
At age twenty one I was invited to join the army. It was a a year of conscription based on random birthday dates. The days were drawn from a hat and if your birthday matched it was two years of military service without exception.
Knowing my attitude to following rules from under achievers I was in panic on how I could be court marshalled in the first weeks for disobeying direct orders that made no sense to my random mind.
Going to war
We were being trained to go to war and fight other similar aged kids with real guns killing and blowing things and people up. To this day I cannot understand the futility of war, yet, a half a century later it continues unabated.

I missed out on the army by a lucky draw.
Getting drafted to any grandiose scheme, however noble, is not decision making it is order taking.
Take the choice to expand your knowledge by stretching your abilities
With the army behind me, many of my friends were posted away to distant killing fields.
I became restless for excitement beyond my safe life working nine to five in a Government job I hated.

The waterside industry was a union dominated territory full of ridiculous rules that we had to pay a subscription to follow.
Join a club of self assessed criminals and follow the rules. Not I.
Kicked out of the union and then my job was in jeopardy because it depended on union membership so I left.
Resigned my really good government job job and decided to travel the world much to the disgust of my Father and perhaps of my girlfriend of 5 years.
A life in a box


My life was in boxes, a job that was not suited to me, a long term girlfriend, studying accounting because I had to to stay in the employment I did not want. many of my long time friends off to war so I decided to travel. Caught a train across Australia, a ship to New Zealand and landed in a foreign city with little money and few friends.

After 12 months of work and travel I had to make a choice, continue to travel the world or return to the relationship I had left.
The result was returning to my home to start building a career and with-it a family.
How to make life changing decisions that work by being your own master.
Chose your pathway
In my travels I decided my future was in selling, I could mount a good argument and apply a dose of charm and logic to the selling process.
I chose a six month intensive training course along with a couple of close friends and excelled in the results.
Armed with a new degree it was decision time and a decision that would follow me for life.
I sold life insurance because the Income was high and the trail permanent, you built a business that would continue to pay returns for years.
Recurring revenue is a golden chalice that builds a business and will provide a future income of a size that is unlimited.


Changing careers
My Life Assurance career however was short lived. My wife's father fell Ill and there was no one to run the family business and the fate fell to me. Seconded into the retail business gave me opportunity to expand on my knowledge.
My next decision was to obtain a high paying job in an expanding industry to support my Wife and new family. One that did not involve risk but high reward.

Build you mojo to achieve better success

Make your choices based on the best available returns
At the time Oil Companies were among the premium employers with good pay and conditions. They also offered career advancement based on your results.
I chose two companies to make an application to and was accepted by both.
I was brash enough to go and interview both companies wishing to gain the best advantage of the situation.
My first choice was my second interview, where I explained company A had offered me a job. I asked what could they do for me to change my mind.
Overstepping the mark
The area manager looked at me and said if you have accepted the other job go and work for them and don't waste our time.
This was not the answer I wanted as I was desperate for the Job with ESSO a multinational well known brand and had I blown my chances by trying to advance myself to far.
It took some back pedaling and the support of a cohort to have them take me on board.

When things go wrong take time out to reflect
Esso closed down and so did my marriage and I was left with no path to follow that would lead to something bigger and better.
I closed down, grabbed a metal detector and went Gold Prospecting. Away in the bush without a care.
However all things come to an end and a new Partner meant a new Job to support a family.
I had a go at selling Real Estate but results were average and work life mostly weekends and nights. Timing that did not suit either of us.


New industries that change
I joined a paging company that had four partners, a good idea but no income and few customers.
After a couple of months one of the partners sacked me for pore performance. He had sat reading a paper in his office all morning and lunching all afternoon and had no idea of what he was doing.
When you see a good idea go for it full steam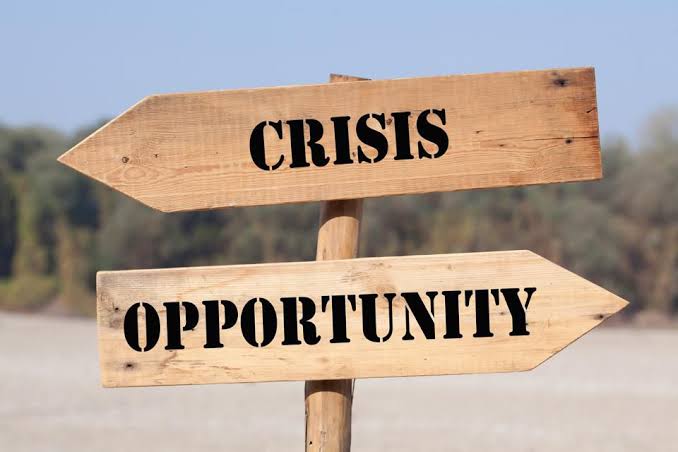 I did not take being sacked very well so I gathered some money together and bought out a third of the business on a single premise, I could run the business. A new partner also bought in to make it a reasonable promise and we started the growth of a monthly billed income.

I worked hard and long to get the business on its feet and achieving to the extent we wanted. In fact we grew to be one of the best in Australia, from a one night shift worker to a team of about 25 operators during the day and six sales people working full time.

It was so successful we sold to an international operator at a handsome profit and I stayed on to manage the new group.
When you see a bad idea that won't work, revolt
In my new role I could see that paging was at the end of the lifecycle and that a new technology called Cellular Phones would take over. I started a small Phone store as part of the business and It was slowly building with a new and expensive technology.
Our American owner visited to see how things were. Whilst the business was great he had a problem with Mobile Phones and asked, no told me, to shut the new phone division down.
I patiently explained to him that the world thought different to a Southern Yank and that he should change his mind.
I won the argument by resigning on the spot and leaving the business. History tells the final story.
How to make life changing decisions that work after those bad choices.
Bad choices bring good decisions
Life throws things at us some times that require choices we need to take.
Being unemployed I was offered a role working in Asia on a one week on three off rotation. This with three kids and a partner at home. It was probably a selfish decision . However the opportunity
was almost too good to be true. Setting up a paging service throughout Malaysia.


This was an interesting position heaped with racial problems in an intolerant society that disliked outsiders. Malaysia, a Muslim society did not recognise Israel. In fact you could be barred from entering if you had been to Israel. Particularly if you had it stamped in your passport. My business owners were all Jews so that was problem number one.


More rules to follow
In Malaysia you have the Muslim or Bumi Putra group that run the country. However thirty percent are Chinese who run the financial side of the equation but are disliked by the Bumii's.
The third level is Indian that are not liked by the Malays or the Chinese.
When I found a manager for the new business operation I chose an Indian. He had an MBA and experience so he was a perfect fit.
However the Malaysian partner and the Jews considered I had lost the plot. To top that off I chose a Chinese accountant to really get everyone off side.
It was a life changing decision that worked
My point here is that I chose suitable people and would not tolerate the extreme racial distrust resident in the society.
My choice was proven correct overtime but it needed a lot of pushing at the start. Furthermore it was for many years a problem.
Fortunately our Malaysian partner ( which we had to have) covered us for many Government meetings. These were all held in the local language Bahas Malay and not English as society lived.
Success in unlikely times
We succeeded very well in Malaysia and I was also involved in China and other Asian cities.

My attempt to obtain a Mobile Phone license was futile. I wanted to add this to our future but had Government intervention on every level.
Realizing we were at the peak of the industry and the only way forward was downhill I packed up and came home. Another decision made.
How to make life changing decisions that work with recurring billing.
Once again I chose a business with recurring billing

Seeing the future of Mobile phones I started a strip store and eventually took a franchise with a national carrier.
At this time telephone calls were very expensive. Furthermore It was only through the National carrier that you could buy a subscription or service.
Laws changed and I was induced to become one of the first telephone re-billers in Australia.
A Huge opportunity and a bundle of work.
This was a life changing opportunity, we had an opportunity and nothing more.
An office was rented and the first employee sat in the boardroom because that was the only furniture. Thus began the journey.

Never rely on one source of supply

I was promoted into the business by a Large Telephone carrier and paying for it from the Phone Shop earnings. It soon became evident that one supply chain could ruin you if anything goes wrong. And things did. The industry was new and we were limiting our market and subject to the foibles of supply.
In an unpopular decision we added a second Telephone carrier to boost our product selection however splitting the total purchases. Well for awhile anyway, growth overcame the hurdle.
Sometimes using a great mentor works
Choose your employees well and look after the good ones.
Many entrepreneurs will back this statement This includes the late Steve Jobs as an advocate to this as well Richard Branson of Virgin Group. Both of these made it through the efforts of others even though they were the shining lights. When people work for a purpose and not a salary the effort is multiplied many times.
We did this with a great bunch of guys and girls to really push the product.
Continue to learn
Unfortunately you never know it all, the world changes and so do you so take appropriate training as often as you can.
When I started using the internet to support my activities I took the tome to do some courses.
I chose Wealthy Affiliate to do this and build my own web pages
How to make life changing decisions that work and finding money.
Growth brings headaches and money worries
Constant growth requires funding and available sources were getting scarce so a decision was made to go public. A listing on the Stock Exchange was a huge jump that took a lot of mentoring by people smarter than me.
The listing was successful and our $0.20 shares quickly went to $1.00 a 5x increase and a huge achievement.
Riding the wave
When you are at the top there is generally only one way to go. Therefore a world Financial crisis brought us back to reality.
Raising funds was impossible and sales difficult. However I took the opportunity to exit with dignity and hand the reins to someone else.

The problem with new technology is that it is often replaced with newer tech bringing obsolescence a fate I avoided.
One way to achieve this is with reverse planning.
Running with technology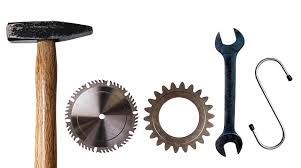 Back On the market i found a great product that had massive application but bad management. So bad in fact that it was placed in Liquidation.
Not to be beaten I bought the shell company and technology from the administrator. To do this I used my credit card. However I spent a significant money on re-establishing an automated telephone message service with great recurring income in few staff. The perfect operation.
I am semi retired and It is now a decade later . I still run this operation as a home based business, a great investment proven over time.
How to make life changing decisions that work by planning and cash management.
Base your future on good planning and cash flow
Everything I did had a plan behind it. Always a plan that would predict the future and make the best of the operation available.
I have always included a Cash flow based on an excel spreadsheet. This must be done on a daily basis going at least a year in advance.

Every business has speed bumps and it is far better to know and anticipate them than to have a surprise package damage your growth.

Don't go near a twilight business because the end is in sight. Think about the future and which way it is going.

Twilight businesses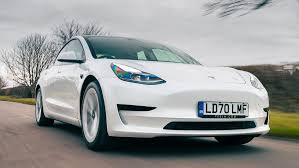 An example could be the motor industry. Car servicing and repairs will be redundant with Electric Vehicles. Not today, but a few years time will see the decline.
You can start a home business with little or no experience. Here we tell you how.
Conclusion
I have had a very fortunate life however not without its problems. My greatest failure was investing more in my future than my existence. I hardly imagined living to eighty than arriving here with the same fire in my belly as I started with.

Make everyday a winner and don't stress the small stuff. Concentrate on the big picture and go hard.
This post was the egotistic me telling part of a story that rests within me. Hoping I can make a difference to someone.
How to make life changing decisions that work by Peter Hanley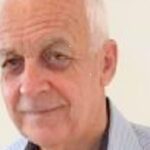 Internet marketing has become the cornerstone of small business
and I have dedicated my time  helping people start new businesses
and take others to the next level.
I have found that basic needs can be found in a
simple training package.