Here Peter Hanley looks at the social media effects on society and the social outcomes from mass elections to the smallest business.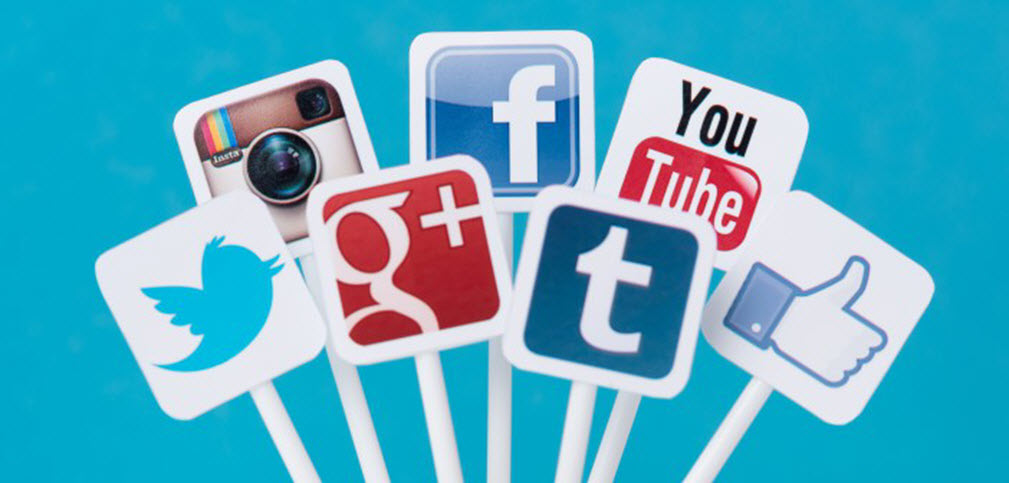 How social media affects society
Most of us have a Facebook page seeing it has been going on for nearly 15 years and to this day it is growing stronger every year. Of course, they have added Instagram, Messenger, and a few other bits along the way.
However, has it made a difference in your life?
The far-reaching effect is now being seen on a regular basis.

In the recent elections in the USA with Trump, in the U.K. with Brexit and in the Australian elections held this week the Polls showed that the leading contenders would win easily. However, that was not the case.
In fact, the social media figures showed up to twice the interaction with the party tipped to lose.
You can make money on this because it is working despite the long term reliance on community polling.
I believe this is because our increased use of social media gives us all a voice in what we believe.
Tweets and posts come at us from many directions and our response rate can be immediate to contribute to the subject



How social media affects us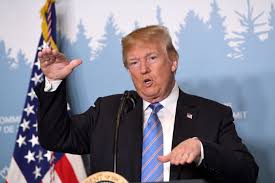 I will start with the fact that we are far better informed on world facts than ever before.
An Example of Social media effect.
My top contributor is Donald Trump. Wait up there, and before you go this is not alike / hate thing this is about his consistent use of Twitter.
We all know exactly what Mr. Trump thinks about a range of issues. He is not the biggest Twitter user in a long way, but what happens is that the world's press repeats everything he has to say, increasing the reach of millions of people.
How would this be possible without social media?
This is a world leader setting a standard that is difficult to copy or indeed challenge.
American politics is not my thing, I have but a passing interest as I am not in the country but I know what is going on because of social media
In elections for the presidency, nearly all the locals presumed he had little chance of success. In fact, it is reported that he felt the same.

What they did not tell you at the time was that whilst the polls had Mrs. Clinton up front, social media did not.
Trump's social media activity far outreached Clintons indicating a degree of support not seen in the field.
Social media is changing
Was this a one-off occurrence or a general trend?

The same thing occurred with the Brexit vote in the UK where the polls said one thing and the voters said something else.
I am in Australia and our federal election has just been held. The Labour side were clear winners in every Poll for 2 months. The local betting agency paid out on the result early as they were a declared winner.
Liberal was quoted at 6/1. Not a chance
Fortunately, life is not like that and the underdog party stormed home with a majority of the available seats.
Those are three international results that showed Social media was the winner.
At the Australian election, social media forecasters saw that the underdog party had nearly twice the activity of the favorite. More people were interacting and watching the Liberal party than all the others. They tipped a winner when all the telephone polls showed a different result.

Why were the telephone polls wrong?
In this politically correct age, we find that having a strong opinion can make you an outcast. People are being marginalized because of their beliefs.

In the U.S., if you said you liked Trump and thought he could win an election, you could enter into a bitter disagreement.
If you took the wrong side of gay marriage you could run out of town.
If you have any disagreement with Climate change you are from another planet.
So strong are the beliefs now that if you don't want to get into an argument you keep your ideas to yourself and mouth what they want to hear. It saves a disagreement.
The telephone polls are getting popular votes, whether it is believed or not. It just saves a problem.
Whereas when you vent on social media the flack is not as daunting and you can follow who you like and say what you want.

You follow social media because of an interest in the person or the party. You don't follow the ones you don't like.
So which media works the best, Social is way ahead proven in these three examples.
Facebook to Instagram have you moved?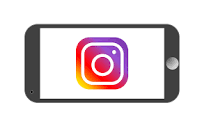 This is an interesting question. Instagram is but five years old yet it is growing faster than most.
I saw Instagram as a hangout for 15-25-year-olds and no place for a geriatric person like me.

Then your young mums found the picture business worked so they lifted the viewing audience to the mid-forties, posting happy snaps and following the social icons.
When the Yummies ( Young Mummies ) joined Instagram the parents had to follow because this was where all the action was pulling the demographic into the 60year olds.
So in a couple of short years, we have added a whole new audience and grown the market.
The advertisers could not resist this growth so they came on board and stretched it further.
In fact, this has been so good that Instagram is now trialing a for sale button within the post. Buy now and fill your door.
This will change social media so much that we won't recognize the old model in 18 months' time.
If it works for Instagram, Facebook will certainly follow. YouTube is currently working on this as with many others. The world will change.

Instagram pulls in better than Facebook. I have seen this proven in many small businesses as the media has expanded. The demographics are changing and people are following the changes.
Twitter is a contender for a bigger market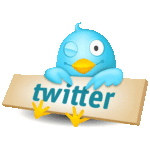 I am generally a late bloomer in media and watch the market before I move into it.
Twitter has taken me by surprise at just how powerful it can be. Twitter can take you on a journey to a result where others want you to be.
I had a Tweet the other day from a well-known author. A guy I follow because of his writing and not so much his political leanings.
He posted the other day a short and sharp Tweet saying along the lines off;
You know who is last on the list but who is close?

I clicked out of curiosity and it took me down a political trail to expand his views on the subject. Very clever Tweet.
When the current tweet list starts coming into your mail, as it will, don't just delete it, follow what the clever ones are doing and see what it can do for you.
I know that singers, actors, and sportspeople are huge followers but that is not my area.
Why do they use Twitter?
They get paid for the attached advertising and make a very tidy income from a few words a day.
Is YouTube good for business?
Fact. YouTube is searched nearly as many times as Google searches and far more than Bing.

She's the new shining star in advertising revenue and it's not just kids' playrooms.
Just a few years ago most businesses stayed away from YouTube because of the cost and bother. Studios, cameras, sound equipment, and specialist writers all added up to the problem.
Now. An Ipad can have a video online in minutes. Other services are also coming online so you can run cheap videos to show off your business.
When did you need to know how to do things where do you go? Youtube has the answer.
how far has this come from buying a service manual and searching pages for badly written material?
The olden days were not that long ago.
YouTube has changed our world for the better
Social media and advertising
Social media is not made for you. Don't get me wrong, we are just advertising bait. Social media gathers our information and sells it on to others so they can flog you stuff.
It is a pretty simple model really.
I remember when Google first came out just after 1988 and we all wondered how they could ever make money. they gave it all away for free or did it for a short time.
The facts are that last quarter Google earned 27 billion dollars and 24 billion dollars came from advertising so if you believe they are a charity you are wrong.
Total earnings over 100 billion US dollars a year
Social media has a big impact on society
We could go on and look at all sorts of media that impact our way of life.
You can now make free phone calls all around the world sending pictures and using video at your will.
I started a business many years ago offering cheap calls between Australia, the USA, and the UK at a dollar a minute.

I can now use a paid service at cents per minute or go to Whatsapp or Messenger and do it for free. How big is that impact?
My kids are scattered all over but I get the latest happy snaps every day.
Others are in business and use social media to drive customers through the doors at no cost to them.

Not that many years ago, a Yellow Page entry could cost you between 5-10 thousand dollars every year.
I want to search for anything I can do on my mobile, my iPad or my computer whenever I want to.

My bookcase with 50 volumes of World book is gone.
My road directory is in the bin as world maps take me wherever I want to go.
Siri gives me information when I ask.
And Newspapers are closing every day
We have to love social media and the Internet
Social media affects society by Peter Hanley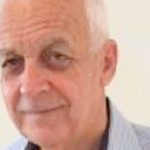 Complete social media training is available at Wealthy Affiliate