Yoast SEO review                        
I set out to do a Yoast SEO review because I had not used it for some time, and what I found changed my mind. It may also change yours.
  Name: Yoast SEO                    
  Website: https://yoast.com/about-us/history/                     
  Price: Free / us$89 +vat                      
 Owners: Joost de Valk and wife Marieke with board members Michiel and Omar
  Overall Rank: 95out of 100                      
Yoast, Product Overview                  
Yoast s is an exciting story about how one man started a big business in a short time. From 2011 using open source programming, the business had grown to about 15 people by 2015
The name Yoast was a derivation of the pronunciation of Yoost and had no real meaning.
In 2015 his wife Marieke, a PhD graduate, went full time and they also sold part of the business to Michiel and Omar to create an active board of four.
Marieke has taken control as CEO, and the staff level has grown to over 50 people.
Income comes from their university, courses, upgrades and a bundle of other plugins.
Yoast claimed over 5 million installations with a 5-star rating of 22,000 people. An impressive statistic.
  The Good & the Bad                      
  The Good:                        
  Your PRO #1 
SEO works, you are handheld all the way with a set of traffic lights that you must turn green                    
  Then PRO #2  
You can change your style of writing to Google speak.
Headings, words, style and linking all checked for you                       
  Finally PRO #3  
The cost is free for the upgrade, relatively inexpensive                         
  The Bad:                          
  CON #1
The upgrade is really necessary for serious writers however the pricing is reasonable                       
  Then CON #2  
The signals may drive you mad sometimes trying to turn them all green
 CON# 3
No affiliate income                     
  Who is Yoast SEO For?                    
First of all, it is a WordPress plugin that is free
for all WordPress users.
It is particularly suited to new operators because it has a focus on your writing standards to meet what Google wants to see.
You can use it for free or upgrade at any time.
As a Wealthy Affiliate graduate, we are recommending All In One over Yoast however I see a shift in fortunes. Designated Trainer Jay now uses Yoast as his choice of product. This is enough for me.
Yoast SEO Premium
Get Yoast SEO Premium ▸Only $89 (ex VAT), including 1 year free updates and support
Risk-free: 30-day money-back guarantee – No questions asked
 Yoast SEO free
Yoast SEO Tools & Training                    
The Yoast service has training and support available plus a university programme.
I am very impressed with Yoast's support programmes and marketing.  They are very active in helping style emails and literature. In fact, they are winning me over       
Yoast SEO Support 
24/7 support
Knowledgebase
Forums at word[press.org
Help centre                 
Owners fully back the product and keep it upgraded at all times.     
Yoast Price                      
Your version of Yoast is a free service in the basic version and an Upgrade at $ 89. They have other onsells as well. 
Any consistent writer will need the upgrade          
  My Final Opinion of Yoast                  
 I have used both Yoast and All in One SEO. Yoast for beginners and using the WordPress platform is a must-have and is without competition.
Over time you may grow out of the instructions and 
Choose to take your own path but start right here.                   
Yoast SEO at a Glance…
For anyone starting a webpage, blog, funnel or online activity, Yoast SEO is a must-have plugin.
Furthermore, for the experienced user, you may find, as I did, that you are still missing the finer points and want to go back
We have no hesitation in stating that in the loudest possible voice.
Can you revert back to Yoast
Considering I have been hesitant on this procedure however it is made very easy.
Download Plugin Yoast
Activate the plugin
deactivate old SEO
Change settings.
  Name: yoast.com                      
  Owners: 
Joost. Marieke, Michiel and Omar                      
  Price: free                       
  Overall Scam Rank 0 out of 100                    
  VERDICT: LEGIT    
Yoast SEO review by Peter Hanley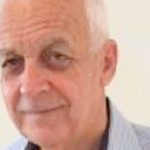 PS I went back to Yoast after the review