What is the keyword? Many writers have little understanding of the need to use Keywords for SEO and success. Here we tell you how to get your site read.
Why does the Keyword have such SEO difficulty
The simple reason is that all people search by keywords when using Google, Bing or Yahoo.
Today you probably typed "what is the keyword" to get to this page. I have used that to entice you in.
Keywords come in different sizes so don't get confused with the number of words because a simple word like FOOD can have a long tail attached to it
"food for vegans in London's West end markets"
is a long tail form of the same word. Both are search terms however one is more specific in what they want to achieve.
Here we are looking at Keywords in relation to SEO however they have many other meanings as described by Wikipedia
Do you really need to use keywords?
Yes, you need to use your keyword at least three times and that is just in the structure of your page or post.
Experts like All-in-One SEO and even Yoast will certainly demand that you have your Keyword in your Meta description plus your first paragraph in the article.
This allows Google to rank you and people to find you and get placed where searchers will end up, which is short for saying you will be read.
In the olden days, a few short years past it was recommended that you plaster an article with keywords so that you would appear many more times. Commonly called keyword stuffing, it was the most used tactic of the day.
Although it is now taboo, Mr. Google has taken an extreme dislike to this tactic and punishes those that continue in outdated practices. As a writer, this is great because we no longer have to bend and construct sentences to make sense with a Keyword planted in them just for the sake of SEO.
How do you pick Keywords for success?
There are two dominant forces that help you with the selection of words.
| | |
| --- | --- |
| Volume of searches | Competition in ranking |
You will understand that certain words attract a lot of search volume.
These are prime words like Health, Food, clothes, sport, etc that cover a range of activities.
The volume of searches will be extremely high so your little article will be lost in a million search pile.
Since the volume is so high there will be a lot of content to contribute to the searches thus increasing the issue.
Most people only look at the first page of a search term
When you search for a term, Google will take you to a range of pages of information. There will be about 10 entries per page with the first page including paid advertising in the top 2-3 spots and maybe the bottom one as well.
They have a little (a) next to them.
We have all done a search and understand that but what you may not know is that only a few people venture past page one so the first two or three free entries on page one are the only ones that will get noticed.
This means that if those entries are not yours you will not get read.
The word food, for example, is searched about 447,000 times a month so there is a heap of traffic. If you are in position number one you can expect 76,000 hits on your site which would be fabulous except for one small issue?
There are about 276 free entries ahead of you so the searcher will need to troll through 30 pages to find you.
It just won't happen.

How do we overcome search volume in SEO?
With your head exploding with the complications in Keywords let me take you down the easy street.
You are very lucky because in the past this was a real hit and miss operation based as much on good luck as in skill.
Now we are lucky with a couple of great tools that will tell you exactly where you will be in the hierarchy.
You can use these to see the estimated amount of monthly traffic and the degree of competition.
What you need is a word or long-tail phrase that has some traffic but low competition. This is where you start your writing from.

Jaaxy is a great tool for this purpose and you can try it below for free
Now you can get an idea of how this all works and start looking for your words and go chasing dreams.


What is the keyword research tool for?
What you are trying to find are some credible traffic and low competition. I like to do a 100/100 plan where my traffic is over 100 per month and my competition is under 100.
That is stretching things a bit because the ideal is less competition the better.
As bloggers and writers, we spend a lot of time on keyword research because it is just so important.
Jaaxy is a really good on-site authority tool, the most important ingredient in your post. You can see exactly where you are or want to be at all times

I also use another site in Neil Patel's Ubersuggest.
This is different in how it does things but the results should be similar. Uber suggest.
Importantly, Neil points out that searches on mobile devices have a much lower click rate than on desktop applications so this can have a big effect on the results.
However, writing for mobile phones is also critical because Google starts its search process with mobiles before fixed computers.

What you need to ascertain is can you get your post or blog to position one on page one as the ultimate achievement with some traffic.
The tool will tell you how many clicks you should get in position one, the rest is up to your blog.
Paying for keyword position
When you pay per click to Google you are guaranteed a first-page position however the cost can be very high. For instance, for this Keyword, you would pay us$1.75 every time someone clicked on the ad.
That is great if you sell something that returns a profit for you. you may sell something every 20 clicks but if you make more than $34 on the sale you are in front.
The term Health Insurance costs us$23.88 a click so it is expensive unless the return is commensurate with the outlay.
More people will click on the first or second entry obtained by SEO so if you can rank on page one you are a winner by a long way
Conclusion
Spending time on Keyword research is imperative for every marketer on the Internet. It will mean the difference between an acceptance or being completely lost in the search engines.
I often see complaints from bloggers about low or no traffic and they plead for an answer. The answer is simple, keyword selection. Without considering this element of SEO it will always be an uphill battle.
What is the Keyword by Peter Hanley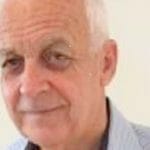 Further great training at Wealthy Affiliate