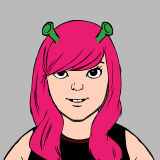 Here we look at how to set up a free blog and be sure of success. There are rules to blogging and they need to be adhered to or you won't be read or followed.
Is a Free blog better than a paid one?
The answer is nearly always no, except in certain circumstances.
If I can get you a free blog and hosting and an opportunity to make money will you follow some of the rules I am going to give you?
Generally, nothing for free is any good and web hosting is no different. However high cost does not always represent value so it depends on what you want.


I am presuming you have a niche or idea and know who your perfect customer is
Where does blogging start?
You need a name for your blog and a URL address and then what you will use for constructing a site.
The name of this site is onlinebusinessmarketing.info and it is written on WordPress using hosting at Wealthy Affiliate.
I bought the name at GoDaddy and transferred it to Wealthy Affiliate
I use a paid site because I have many websites but they do offer a full-blown blog for free.
I don't want to cause confusion here because you can write blogs in a heap of programs but the easiest and most supported is WordPress with over a third of all sites using this free source it is recognised as the leader in the industry.
A recent upgrade to a Block Building program ( called Gutenberg) makes life pretty easy.
Ok, let's get this show on the road
What is the first thing you have to do?

Everything starts with a keyword so you need to find one for every blog you do.
However, you need one with enough traffic and without a lot of competition so I am here to help.

This free tool is also available on your Wealthy affiliate site.
Another is neilpatelubersuggest.com that works in different ways to come up with the same answer.

What you are looking for is a traffic figure of about 100 a month and a competition figure of under a hundred a month. Lower the better.
Your site description

This little box of 160 characters decides whether people will read your blog or not

You will note that your keyword is used in the title, the URL and the content and this is necessary.

The next is your heading in a big strong #1
It is best to write out your headings before you start so that you get a nice flow in your writing.
plus headings start big and go down through the page and not all over the place
This has about a second to grab the attention of the reader so make it count
If you are using WP 5 this can be in the box on the Right-hand side or as a download. Google usually asks for the size of greater than 200*200 pixels

Remember Headings are what is read mostly as people skim read your wonderful blog for points of interest looking for a solution to a problem.
You should write out about 20 headings before you write a word. This allows you to concentrate on the information flow.

All headings have a size from 1-6
The rule is to start large and scroll down and not To go up and down. Choose a heading size and stick with it.
First heading biggest, next in between and finish small

These are words that connect sentences in your post.
Words like because, furthermore, finally, to start etc.
I covered this in a recent post on Blogging

This is with the transition word group and you need to be positive in what you say taking control of the subject. Using I believe is negative however You should is positive

You should always link to at least one authority site. Most of us use Wikipedia as a great link to get clarification on what we are talking about

There are several more examples of linking, These give better SEO to your site. Internal linking to a page on your site, external linking to a page that further explains the subject and the good one is Affiliate linking for making money

The purpose of all Social media is to send traffic to your web page. While I don't recommend sending traffic to Social Media we should link our articles to one of them to build a following

Pictures are necessary for any page you write. They must be applicable to the subject and royalty-free.
One purpose is to grab readers attention and get them to read past the pretty scenery.

An Alt tag is a Picture description and should be a part of every picture. The tag should describe the picture for non-visual readers.

Who is reading, when and where is important to know and it all starts at a free Google site? Link each and every page to your account and follow the growth. Your analytics account has far too much information to list here so just get it working and then we will dig deeper.

Every page needs a site map. This is part of the setup and how Google will search for your wonderful work. This comes with both Yoast and Allin one SEO

Google ranking now looks at the Mobile feed before a desktop. Your site needs to be mobile compliant and you can check this at the Google test site

When people read your blogs they will have a certain interest. These interests are listed on your page to enable easy searching of your material.

Site comments help your SEO rating and add to your word count so you should actively seek them at all times

A review of your site and the direction you wanted to go with an appropriate solution to a problem

You may notice I have left out writing throughout this page. It was not intentional. It is an oversight and it should have been included. However, it is no good being an award-winning writer if no one reads your stuff. This page is about obtaining the best possible result by following the Google rules. They run the search engine so they play the tune.
I hope you have gained something out of this and feel free to comment below
How to set up a free blog by Peter Hanley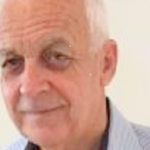 I promised you a free page and here I deliver