The body beneath the heading and how to entice readers is a set skill that follows a traditional formula for your success
Your content is important so do it properly
We have talked at length about your heading and how important that is to attract readers.
It really is a necessary part of building a blog that will be found in a search term.
Nothing comes near to being number one than your keywords and including them in a manner that will get you seen.
Next we looked at the Meta description and how that contributed to the whole concept.
When your search term pulls them in then the Meta makes them want to read.
You only have a very few chances of achieving this so it must be done properly.
You can read more on a well balanced Meta here.
And now to content
It is an interesting experience writing for attention deficit readers that want answers and not prose.
They want short sentences that are to the point and enclosed in short paragraphs with great headings, photos. lists and tables that display you have a knowledge of this subject.
The first thing to consider is writing to solve a problem. find the problem and you will find the readers. Then the easy part is to solve the problem.
Well the easy part of the problem not about your ability to monetise the effort and make it all worth while .
If you are looking for ………………….
the best method is to ……………..
.look for something that lets you
If it doesn't then…
These people did it
Call to action….
Therefore the answer is to sell the problem.
Many people writing blogs fail to entice readers. It is a problem because unless someone reads your stuff you have just killed several hours of sweat.
The best method to achieve this is to follow a simple set of rules.
My simple set of blogging rules with 12 ways to success
This simple structure may just elevate you above the many others that wander in your Niche.
| | |
| --- | --- |
| Write more than 1000 words | Yes it can be 300 or 3000 but 1500 rocks |
| Use short paragraphs | Less than 250 words |
| Also short sentences | Less than 25 words |
| Write great sub headings | That align with your Keywords |
| Write positively | Set the subject first |
| Use transition words to connect | Therefore, because, however |
| Use a tool that check your attempt | Yoast SEO |
| Add pictures and colour | A picture is a painting |
| Plus use a featured image | something that depicts the subject |
| Insert your categories | and off course tags |
| Finally use your brand | keep it consistent |
| Use lists | 12 ideas that work |
A bunch of ideas
Who writes this way?
I have not made this up just to show you that the rules must be followed. The experts took me here, Monster insights that track everything you do on the internet and make sure you understand about analytics .
Add to that is the WordPress plugin Yoast SEO and a whole heap of training available to you to make sure you follow the rules.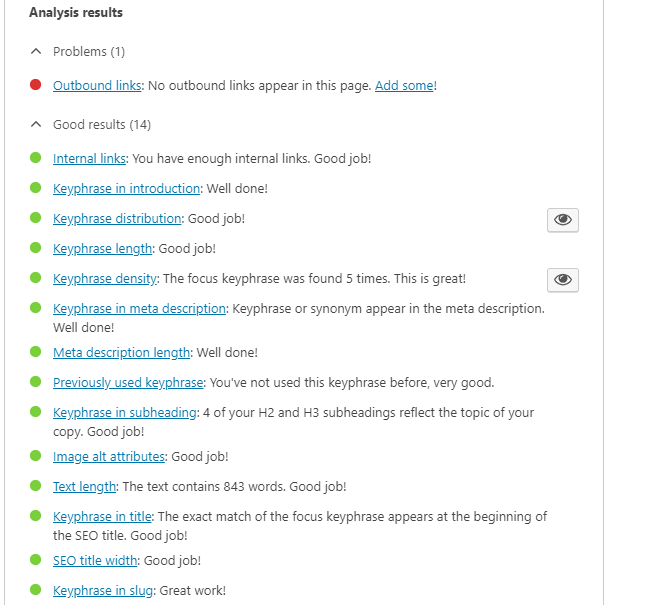 This is an example of an unfinished page, not enough words and no external links however I had time to make my corrections . The example is from a post checked by Yoast SEO
The body beneath the heading is a validation tool
When you have a problem and an answer lets validate it
Any good page should let you see the writing structure. This is important because you show that others have gone before you and used a system that works.
The Wealthy Affiliate training has shown that the successful people in affiliate marketing all use a similar layout.
We love reading about successful people and when Grant May used this system he attracted thousand of readers.
Optin Monster, Wordstream, Neil Patel and others all give good out lines however they fall short on the structure. They are long on headlines and pictures however they miss the mark.
| | |
| --- | --- |
| Attention | Drag your readers in |
| Interest | Give them something to think about |
| Desire | Build up some incentive |
| Action | Tell them what you want |
| Close | A great summary |
The AIDA principle
The body beneath the heading needs structure
Building a blog writing structure
I want you to write great articles right from day one however using a structure that works.
Furthermore many of you will have no knowledge of webpages and domains and where to host your product so you will be seen.
For this I use the training at Wealthy Affiliate and a free hosting to get you up and running with the bulls.
I have written about head lines and that this is the most important part of the process.
If you are not found you are not read and the whole episode is wasted.
I have also gone on about your meta and how this follows a great headline and again drives visitors to your blog.
Among this I have shown how SEO is important and that you need a combination of skills
and not just good writing techniques
Your blogging has purpose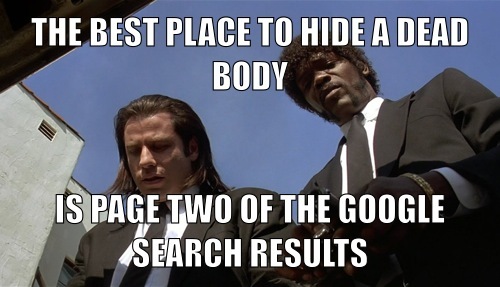 I started this journey to entice people to use the internet with purpose and at a low or Zero cost.
I searched blog on Google pages and found five paid adds that are there to take your money>
In most cases spend should be minimal and the returns great.
Finally making money with a blog
A very important part of the process, when you have written a 100 or so Blogs and typed more words than an adult novel you are going to entertain a return.
Selling your product
Marketing a product for someone else
Doing training courses
Or gathering coaching clients
Using affiliate income
selling advertising on the site
You will have something in mind so lock that in and include a link in your writing.
My blog conclusion
Finally we get to the end of a sermon that was built in a way described that may help your ambitions to become real blogger.
Furthermore I have included tools and methods to fast track your success however it won't be overnight. Blogging is a career and most certainly not an overnight fling because you need to build a like and trust relationship.
This is a third article for the process so I trust by combining all three you will develop a real understanding that goes into creation.
The body beneath the heading by peter Hanley