How to write a perfect blog post in easy steps. There are things you must know to have any chance of success at all. Let us tell you how.
No such thing as a perfect blog post however we can get close.
16 things you need to know.
| | |
| --- | --- |
| Your area of interest | What we call a niche |
| The webpage | WordPress is great |
| Answer a question, solve a problem | Why, when, how |
| Keyword selection | Without which you die. |
| Headline | Using a tool |
| Writing a great Meta description | To be read |
| Number of words | 300-3000 |
| Heading | sizes and style |
| Sentences and paragraphs | What is right or wrong |
| Pictures, lists and colours | Using alt tags |
| Opening Image | Is it necessary |
| Internal and external linking | How to achieve this |
| Passive Voice and transition words | Too many or too few |
| Review and spell check | no errors ever. |
| Getting read | So important |
| Call to action | Close |
If this list is to long then get a job because every element is critical
Finding a niche that will last a lifetime
Find a niche or subject that you love and not necessarily the one you know.
Blogging is a long journey and certainly not just a random post. Therefore if you love something enough you will have a chance of staying the distance.

How far you will go will depend on many variables however it will be a valuable and rewarding experience. Follow on and we will get you started on a great adventure.
The need for a Web Page
Your Webpage is the home for all your articles, posts, pages, terms and conditions, about you page and even an online shop if you so desire.
We make it easy for you and all done in a matter of minutes.
WEALTHY AFFILIATE website builder, host, training and support forum.
By clicking on the above link it is all laid out for you and it can be entirely free. If you don't no this bit start your leaning cycle now because it needs to be correct.
Why do people read blogs
Mostly is is to satisfy a need we have, it may be a question or wanting to know how to do something. Furthermore it could even by a why or when question.
This has changed in recent times with the fast growth of Voice searching. The younger set love Siri or other such AI interfaces and use a full question to find an answer.

Google interprets the question and takes the reader to a relevant page that will supply an answer.
How to write a perfect blog post in easy steps using best case Keywords.
This brings me to Keywords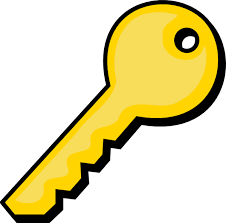 Your keyword should really assist the above questions or inquiries. However the term Keyword is now really Key phrase or a Longtail keyword.
Once upon a time you could type in say "Apple" and get a few results. Then an expansion to Apple products but now "Apple iPhone SE Camera abilities" will find a close match.

Two things are critical in this search;
The volume of traffic
The number of competing sites.
Nearly every term you can think off will have some traffic, even with a billion searches a day.
However, and unfortunately nearly 90% of all people never go past page one in a search term.
Therefore look for a traffic count of around 100 a month to have any chance.
Next is competition, if you have too many competitors you will never get to page one. Remember page one is only about six free entries and four paid ones. Therefore to many competitor's will sink your boat.
Importantly You are not on your own.
All this keyword stuff is controlled by a Tool that provides most of the information you will need.
We use one called Jaaxy and it comes free with your Wealthy Affiliate page.
This then turns into a headline and we have another little helper for you.

The product is called MonsterInsights. You start for free so I am not pushing income here its just that you also get;
Full analytics on every page
best posts
Type of internet access
Headline analyser

This is a very handy bundle that I use all the time.
They look at over a dozen different inputs to find a headline that works. Here I am showing off with a great score.
How to write a great Meta description
This may sound Ho Hum however it is vitally important. It is the descriptive phrase that states what your blog is about. Yoast SEO suggests that it should also appear as the first sentence in your post.
When a searcher looks at your headline they then look at the description that follows.
"There are things you must know to have any chance of success at all."
This is the meta description for this page. If you don't write one then Google will take something out of your first paragraph and use that. Don't let Google run your life.
How many words in a blog is the eternal question
The simple answer is about 1500, give or take, as an ideal number. Yoast SEO insists that a minimum of 300 is ok and 3000 is not out of the question.
As long as the blog fully covers the subject it will be ok. Remembering that people get bored and a long blog may lose interest and a short one lose readers seeking more.
It is recommended that your blogs vary in length so you can find your own middle ground.
How to write a perfect blog post in easy steps starting with a great heading.
The Headings are your story guide
First of all heading always go down the page from big Hi or H2 and then ranging through H3-H4. This is a Google recommendation not a fanciful wish.
Each block should have no more than 300 words.
Mostly I do my headings first taking the line of the story.
Explaining the problem
what others have found with it
What you did to fix it
Then tell them what they should do
Your conclusion
Finally about you.
Sentence and paragraph structure in a blog
Your aim is easy reading, not too deep and not littered with brave new words that most of us don't understand.
Again Google states that a sentence should be less than 25 words so like a Grandma visit, short and sweet.
Paragraphs much the same and no more than 300 words because us readers get bored pretty quick and don't want to wade through a whole rambling diatribe.
Therefore we need pictures to grab their attention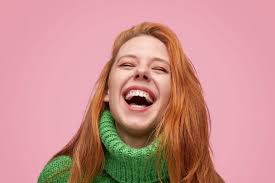 When I say pictures I also meen graphs and lists , videos or any attention grabber that aid those that wont read a lot. many just browse headlines and appropriate images.

It is fact that numbered lists also work well.
Pictures include your opening image
This image inserted below the headline should graphically tell the reader what the article is about. it should be greater than 200+200 in size and really is an attention getter. It is one of those easy to forget items and I have just remembered mine.
Internal and external links show traffic flow
Furthermore Mr Google ranks these because you display confident knowledge that you know what you are talking about. Your other posts get traffic and you link to authority sites like Wikipedia etc
Do not link just to Affiliate links as this can be seen as aggressive marketing.
This is a whole lot of information to take in at one time
As I write this I am a little over whelmed with the task for you of remembering all this. Trust me it will come in time and with the use of prompters along the way to help. However every single step adds value to your SEO score and moves you closer to position number one.
Passive voice, transitional words and spell checking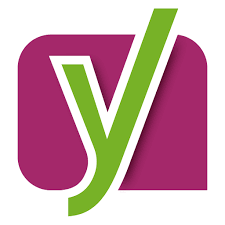 Now we get into the deeper end of the river and more technical terms. Personally I have struggled with all of these and had to adapt to achieve a better grade of ranking.
These are a subject that you need to understand and there is some excellent training at Yoast. When you master one section move to the next using the search bar.
Transitional words connect sentences together and a positive sentence has the subject at the beginning. That is my simple explanation.
Off course correct spelling is necessary and you can use any variety of programes including Grammarly free spell checker. It is always advised to get someone read your material and review it before pushing the publish button.
All that done but who will read your masterpiece?

That my friends is the great unknown. If you are not on page one or maybe page 2 of a Google search your chances are very bad.
that is why each step of the SEO journey is designed to rocket you forward.
it's not just Keywords but traffic and competition.
Branding is also important as those that know you will follow you.
Therefore using Social media and paid advertising will sometimes light the after burners.
Great content is the final step in the race, the step that gets them to act and maybe comeback.
The call to action Your final piece of the jigsaw
You are wring for an outcome, even if it is for the good of mankind so your readers need to do something so don't be afraid to ask. It may be selling your products or someone else's. Real items or virtual products just display them boldly. However stop at aggressive, this is a soft sell, maybe even a sneaky way to get the message across but it is still selling.
Conclusion on Blog writing for beginners
Your blog becomes an art form and over time you will create enough words to fill a full sized adult book. You will get read but it will take time and effort so be in it for the long haul and not a one hit wonder.
How to write a perfect blog post in easy steps by Peter Hanley
Blogging is a serious art form