Here we look at how to write a blog (for money) and look like a pro. This step by step program by Peter Hanley takes you on an easy journey to success.
Write a blog for you and let the money follow
What I mean is that writing is personal and when you have a nice niche that you are passionate about the money will come if you follow the rules.
The trick, of course, is getting people to read your epic and to be in a frenzy to shower you with money. That's the easy bit, the hard bit is consistency.
It takes a lot of writing to gather your following unless you are in a very narrow industry.

You need to learn about Keywords because they are the entry to your world. If, for instance, you write about food how will you ever be found?
There are about 470,000 searches a month and to page one alone 79,000 searches a month so it's got to be easy. Remember about 80% of searchers never go past the first four adverts on page one and there would be about 300 entries ahead of you, that my friend is 30 pages before you get found.
But wait, before you go hide in a corner we can teach you how to achieve the ranking you desire, I just wanted to start at the start.

The end of a Blog is important.
OK, I have just gone from the beginning to the end but these are the most important areas of your blog, the middle bit we will do soon.
You are writing for money so you need a call to action and that call to action must be really strong. Something that will make readers take action now by clicking on your website button or credit card.
Here we use some tricks to help the decision process. Things like:
Fear of missing out, short supply, limited production etc
Greed Special introductory price before it goes from $10 to $100
Social fame. Everyone at school has one but you
Logic, you know you really need this, don't you
Imagination: Can you see yourself In this restaurant.
How to write a blog (for money) however what are you selling?
My first question is, what are you selling?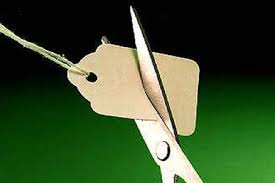 You want to write to make money but what are you selling? Do people want it and will they part with hard-earned dollars?

It could be the secret recipe handed down through the generations that filled the tables every night at this Michelin restaurant. Yours for just a few dollars down payment and a bit every week for a year.

Let's Google it and see what is available? Ok, about 34 million searches for my best Indian recipe. It starts with some YouTube clips and goes from there through all the best ones, easy ones, great ones etc.

Are you comfortable with YouTube?
You probably don't realise that YouTube is used to search for things nearly as often as Google and is easier to rank using the right tools and keywords.

Anyone can do a YouTube video with the current technology and it can place you well ahead of the market in people searching for your recipe or whatever you are selling. It may form just a part of your blog or stand alone as you pass people from your writing to your masterpiece Video.
The video can also sell to you.
How to write a blog (for money) with Social media.
Social Media also has a role in your blog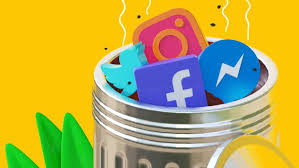 The purpose of social media is to deliver people to your blog, Facebook, Instagram, LinkedIn etc are your directories to get people excited about what you write.
Don't get confused like so many marketers and send people from the Blog to Social media. Once on a social site, your mind might take you anywhere of interest with all exciting potentials are listed for you to drag you away.

However, they can deliver interested people to your blog in both free or paid advertising so you really need to get your media on board early in the journey.


Have you got a Domain and a host before we start?
The domain is your name on the Internet, such as www.bestindiangrub.com
The name is then hosted at a site that handles all the site transactions.
Hosting sites are many and varied but here we get you one for free.
With that, a lot of training and support to make sure you are on your way.
Your name will cost about $20 a year give or take but it is a real asset as you grow its value. It is your real estate on the Internet
The title and meta description

Here Amex shows the title as 7 Ways, the domain and the meta description inducing you to click on this to go to the article.
I chose this because it is old, it is simple and it works and it is by one of the best marketers in the world.
Time needs to be spent on these simple elements before you write a single word.
Headings are read as much as words
Speed reading is an act we all do when we are looking for something to answer our questions. We look at headings and pictures before we read a single word.

In fact, I usually do my headings from start to finish and then fill in the words last. This makes writing a lot easier.

Headings have different sizes from #1 down to #6-7 etc. However, I generally start with a #2 then use #3 for subheadings and maybe a couple of # 4. This follows the rules of the Seo experts and appears to be how Google wants to read them.
Next is short sentences, no more than 300 words between headings and a few pictures to complete the blog.
Use links in your blog
This is an important part of writing and there are four main types of links
Internal links
External links
Authority links
Backlinks
Internal links are to other pages or parts of your own website. For example, you may relate to a past blog you wrote and link to that.
External links are to other websites or sources you want to use
Authority links are recognised authorities like Wikipedia, a university, hospitals etc where the knowledge base is recognised.
Backlinks are other sites that refer to you as a source of information.
You should always have an authority site and a couple of internal links to complete your post.
Pictures tell a lot of words in any blog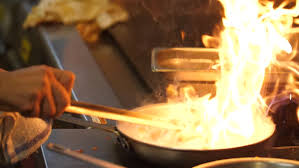 Great photos of your curry sauce and happy people eating meals or the Chef with gas flames firing out of the cooker type situations to highlight what you are writing about. These catch the eyes of the reader and keep them on the page.
However, it is important that the pictures relate to writing for good SEO.
A great product for doing banners and creation is Canva.com free version
One final point is to do an alt description of each picture. This can be your keyword or what the picture represents.
Your SEO is important
There are standard programs like Yoast SEO or All in one SEO that are plugins to assist with your writing and make sure you do all the right things.
For beginners, Yoast is a great tool but when you have a better feel for writing the all in one is quicker.
Brand yourself in a blog
This is also very important as readers want to know about you and where you come from. You can link to an about me page or put a small bio in the footer with a photo either still photo or action based.
If you want to be a blogger you need to be out there showing your self off
Use a theme to carry on your branding
Themes are most often free but you can also pay money for them. Here is the look and set up of your blog. consistency is the key so you can be recognised by your branding.
Consistency in blogging brings income
There is no doubt the more blogs you write the more people you will attract and the more things you will sell. A pretty simple solution.
It is not uncommon to write 100 blogs of 1500 words and still be looking for viewers. It is not an overnight sensation unless you are somewhat special and get some viral attention in some way.
In conclusion,
Take some learning, know what you want to sell, write your stuff and link with social media to help promotion. Best wishes for your journey.
This is really an overview of a big subject that takes time and effort to make it to the top. However, make it rewarding and enjoy the journey without stressing about instant results.
How to write a blog for money by Peter Hanley