Small niche or large market, which is better? The age-old question with an answer you would least expect to be true
Estimated reading time: 4 minutes
Tackling the market requires a plan
Knowing what you want to achieve always comes before the action steps.

In all my training at Wealthy Affiliate, the emphasis is on finding a Niche and concentrating on that to get results.
That includes getting Keywords that have some traffic and low competition so that you may reach page one more quickly.
Then it is rinsed and repeat therefore the sum of all your words will bring traffic in a reasonable volume.
However, I wonder if this is a long way home?
A niche provides;
Easier access to the market
Quicker to make money
Able to get traction earlier
This is all true however it slots you into a small demographic.
What do you want to do with your business?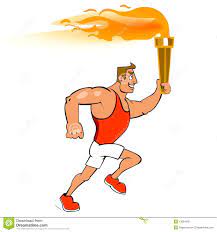 In a recent interview, the head of Expedia Rich Barton was asked what business is the best to get into.
He didn't mention niches. He said entrepreneurs should go after big markets because it is roughly the same amount of work to create a business in a small niche as it is in a big market. So why limit your upside?

Rich Barton Expedia
Do we all live in hope of that big dream when we sell our business for a King's ransom?
Your niche site may just not be able to come up to the grade.
In a recent article by Neil Patel, a guy that knows his stuff, he said he had learned the hard way that Niches are low-income ventures.
Niche efficiency is lacking.
Low revenues equal low margins hence low returns.
Growth is harder in a small market.
Niche marketing is no easier.
You have a lot less traffic thus a lot less potential
This may not be for everyone however it should be considered when you first start your business objectives. If you are aiming big then go big early so that you are not limiting your future potential.
Gather some experience in Niche marketing first
I don't expect a beginner to run off chasing the big fish before you learn to cast a line.

The internet experience takes some time to learn the ropes so I would recommend starting in a Niche, your training ground so to speak. However, if you are past this point it is a relevant objective for your next step.
The biggest cost you have is time, that is your time, invested in a product rollout. If you do it badly and don't follow the simple rules it is a heartbreaking effort.

Remember that you need the traffic to be successful. Without traffic, there are no hits, no conversions, and no advert revenue.
Content writing tips for beginners
Conclusion
This was a stark reminder of the need to set up your ground rules early. It may be blogging, a Funnel, or any other activity that is set up to make money.
It is difficult to take a small niche to be a big player however you can make a big business give smaller returns in several ways
Don't be disillusioned if you want a micro-niche because there are plenty of players making a great annual return.
Small niche or large market, which is better by Peter Hanley