How to keep upto date with Internet marketing and win the sales war. When you fall behind you never catch up unless you do these simple things
Estimated reading time: 7 minutes
Has marketing really changed that much?
When you remember paying twenty thousand dollars a year for a Yellow pages advert it really has changed.

Peter H
Furthermore my first basic website cost me well over ten thousand dollars and it barely delivered results.
Email wasn't a product, SMS was not invented let alone social media. Viral marketing meant it was sick and a brand would cost a trillion to develop.
A letter took days to get there and cost a fortune and there was not letterbox junk mail.
The younger set get it easy.
Consistent contact is the real winner
Instead of waiting for the customers to come to you it is now go to them and sell.
As easy as that sounds there are new rules that make it work and without conforming to them you really diminish your chance of success.
Whilst the know, like and trust formula has been around for a long time it is now really applicable to every thing you do.
All roads lead to branding
While branding has been around since Noah was a lad its position is now vastly more important.

Know, like and trust are the three building blocks of marketing.
ignore them at your peril.

Peter H
Therefore if you are not known then people won't come.
I have often said in small business marketing that selling is the way and not wasting time on branding. However that is only after you have achieved a recognition factor.
This all starts with your business name and your USP (unique selling proposition)
EG;
Nike-Just do it.
Woolworths-the fresh food people.
Hellofresh- "America's Most Popular Meal Kit" Insert any country you want.
Dominos Pizza- "You get fresh, hot pizza delivered to your door in 30 minutes or less or it's free."
Fedex- When it absolutely, positively has to be there overnight."
How to build on your business name
First of all is consistency. keep as close as possible to one logo. same colour and use of your USP as possible.
You are setting out to achieve instant memory recall and bring in that like part of your brain.
Yes we see the Nike tick and think quality.

My Daughter bought a business called Toscas, a female clothing boutique. We tossed a name change around however the business had survived over many years so did the name.
It is now a common brand among the customers and local shoppers. You never go to the dress shop you go to Toscas.
Furthermore they now do Coffee so that become an extension of the name.
Share your brand as wide as you can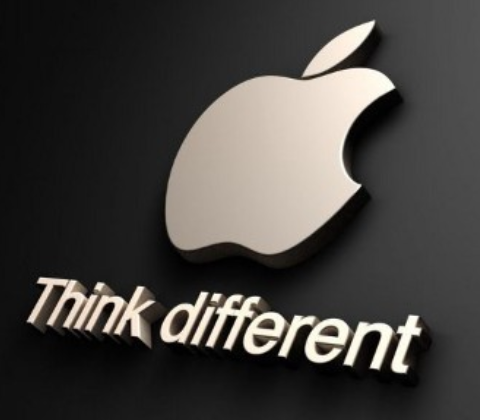 One of the modern day advantages is a lot of free marketing platforms.
It starts with a website and attached Blog and extends right through Social media.
Everything you do in communication is the same style. Email marketing, Newsletters, Even SMS can accommodate your brand.
Therefore imagine the increased traffic when you become THE BRAND.
How to keep upto date with Internet marketing by using the like button
How do you get people to like your business

You will have some dodgy brands you know very well but don't like. We all do, however the dislike is often because of common misconceptions.

A customer of mine runs an auto franchise covering over 50 sites.
Twice a year he sends a service reminder by SMS to all the customers due that month.
This is many thousand so a cheap and easy method of contact.
However some that have received bad service for whatever reason will take the opportunity to vent their anger. This is by return SMS which is collected by the marketing department.

In fact we did this for them for sometime and some of the complaints were hilarious in the reply and most often included a lot of swearing.

You could just laugh this off as funny and let them go their own way but not this group.
They contacted every customer and offered a settlement or compromise to settle the issue.
This contact saved most of the complainants and retained them as customers.

Consider 30 saved customers spending $1000 a year over the next five years and you can really see the value in this activity.
A side benefit was quickly establishing the under performing Franchisees and putting corrective actions into place.
The best way to get recommendations for your business
Positive client reviews will will encourage others to feel good about their choice . One place this is vitally important is your Google Search page.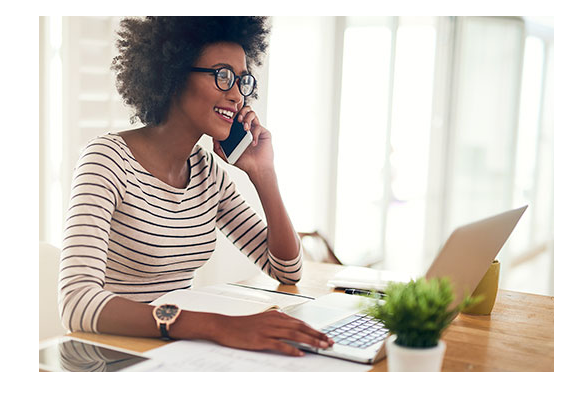 However you must ask for the reviews to start the ball rolling.
Firstly I sent a request to a dozen of my customers and for those that responded I returned the favour. When I had six reviews in just a short time. I thanked them and did a review on their site to finish the deal.

At my Training program with Wealthy Affiliate you can ask members to review your web page or blog post at any time. My Blog currently has nearly 500 positive reviews from readers of the material.
The old Golden rule applies, " ask and ye shall receive."
How to keep upto date with Internet marketing by using rewards
Why build a rewards program to maintain customers
The interesting thing is that every large retail organisation have a rewards program.
The reason for this is simply that they work.
They like what you do and will be repeat buyers for years into the future.
Loyalty programs come in many forms, ranging from simple stamp cards to sophisticated, point-based reward systems, but all are geared toward bringing customers back to engage with a brand.
A well-thought-out loyalty program can:
Attract new customers;
Retain existing customers;
Reactivate dormant customers; and
Nudge them to spend more.
Many Point of sale systems do this for you or even a manual system can keep the tracking up to date.

Don't consider the reward as a cost. Think of it as a marketing cost in a percentage of the overall sales.
The better the rewards the greater the sales and hence your return.

When customer service is so important
Firstly every customer that repeats in a buying cycle is worth a lot of money. Losing any one of these will cost money in the long rune.
Furthermore any bad press can prevent new customers considering you as a preferred supplier.

Honoring Guarantees, replacing products, chasing up on lost articles is all part of the long term game.
In these days of super viral communications bad service can quickly spread to a very wide customer profile. It can decimate your business if it is bad enough even if based on half truths.

These things happen so fix them immediately even at a cost because the long term consequence of ignoring them could be devastating.

In the olden days a disgruntled customer might tell half a dozen people however viral Internet could be many thousand that also tell many thousands etc.
Trust is an essential element of success
Where the retail chains showed a customer service example
Companies like Kmart, Big W, Walmart, Myer all have a no discussion exchange or return policy. If you don't want it you return it no questions asked.
Therefore they must have discovered this is cheaper than quibbling over a return.

Customer retention or TRUST builds continued regular purchase cycles and is the cheapest form of marketing.
Conclusion and summary

You have been shown why KNOW, LIKE AND TRUST are essential to business health.
Making sure that these essential building blocks are in place will ensure a long term growth plan.
The delight in knowing you have achieved a gain in all these will show in the overall profit of your business.

Take comfort in the fact you have done everything possible and celebrate your year end success

These small actions are the difference between success and failure and it is on your shoulders to instigate action.
How to keep upto date with Internet marketing by Peter Hanley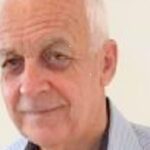 Internet marketing has become the cornerstone of small business
and I have dedicated my time  helping people start new businesses
and take others to the next level.
I have found that basic needs can be found in a
simple training package.