Success is not a destination it's a journey of discovery that continues on through many highs and lows as you trek the pathways of reality
Estimated reading time: 9 minutes
What does success meen to you?
Success is the state or condition of meeting a defined range of expectations. It may be viewed as the opposite of failure. The criteria for success depend on context, and may be relative to a particular observer or belief system.
 Wikipedia
That is saying that success is personal and defined not by Money, opinions, rank, or status.

There was a shoe cleaner in New York that wanted to be the best he could at what many would consider a lowly job. His name was Don Ward and he made his fame being rude to customers. He threw insults everywhere about the state of people's shoes and became famous. In fact so much so he was making nearly $1000 a day working on the streets.
The start of life is a journey, a subject for a blog
This is interesting because the title of this blog became before my understanding of its history.
My consideration was my own journey that has seen the highs and lows of business over three decades. Stories I wanted to share
Ralph Waldo Emerson Quotes
"Our greatest glory is not in never failing, but in rising up every time we fail."
"Live in the sunshine, swim the sea, drink the wild air."
"Without ambition one starts nothing. …
"Nothing great was ever achieved without enthusiasm."
"Life is a journey, not a destination."
Emerson lived by the motto of "Trust thyself" which is a fitting start to my story.
Success is not a destination it's a journey that starts with you
Where does success start
Whist your childhood has a huge impact on your life it is not necessarily set in stone.
It is said that your personality is well established by age ten and that the same-sex parent has the most impact on you. (Christopher Nave, a doctoral candidate at the University of California, Riverside.)
So having your personality formed for you and out of your control then take what is left and find your values for success.
Success is rarely overnight
There are examples of the journey to success everywhere and one of my favorites is that of the author J.K.Rowlings.
She wrote her first book at age 6 called Rabbit and another at age 11about Diamonds.
She finished formal schooling at the University of Exeter in 1986 and had several jobs which included teaching English language in Portugal

The first Harry Potter book took six years to write and was rejected by at least twelve publishing companies before being accepted. Rowlings was even told to attend a writing school if she wanted to be successful.
Harry Potter and the Philosopher's Stone was finally released in the United Kingdom on 26 June 1997 and a year later in the US.
Instant success to a billionaire it was certainly not. There were so many highs and lows that accompanied the journey including using coffee shops as an office.
Success is not a destination it's a journey for you
Trust Thyself and march forward
The first thing is to have self-belief. Understand where you want your journey to take you and layout the roadmap.
When you can see a vision in your mind and have belief anything can be done.

Certainly writing down your future and having a mantra to repeat on a regular basis will help some people. This may include a Goal board with pictures of your future self and what you want to aspire to.
My way is to set a goal, lay out the steps to be taken and put my head down, and get to work.

Being realistic is part of the process and recognising that the journey will come with upsets and disillusion however the end is the aim and the journey of the game.
Your journey needs a clear definition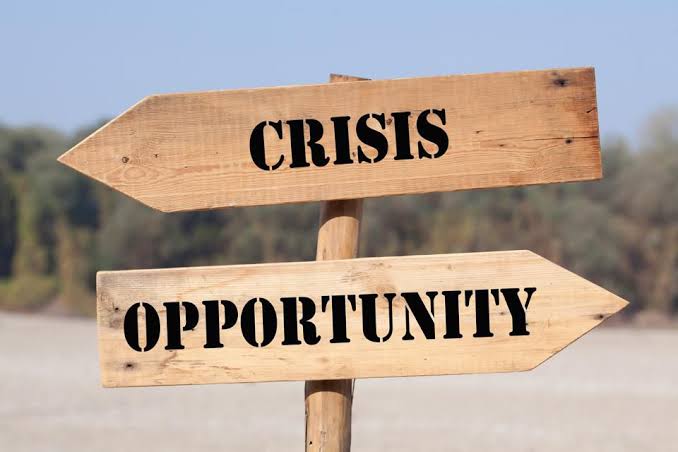 Way back in time I started a job as a commission salesperson for a Paging company. I loved the product however the business had money and management problems and sacked me after working for about three months.

I was the only salesperson therefore they were fast going out the back door.
My next step was to offer to buy out one of the partners and become the manager and salesman.

It was intense negotiations as I had little money however I offered to work for six months for free. Their choice was to go broke or take my offer which fortunately they did.

This was a 24 Hour service so I would do a Nightshift of eight hours and then plod the street as a salesman during the day.

We were selling about 5 units a week a number that would never work and we needed about 500 a month to justify the journey.
The way forward was to have 10 salespeople selling 30-50 units a month to make it viable.
I did not end there.
Growing a customer base

My first recruit was an out-of-work senior guy that needed a break. Morrie took the duties on seriously and was soon hitting his target.

When I put on a second rep he cried that I was cutting his territory in half and he could never make it. I explained that less travel time and greater concentration would solve the problem. Which it did he doubled his sales.

This happened again with the same result and he continued to outsell everyone else because it was important to him. He was successful and won awards for his persistence and work ethic.
I was also a success. Having achieved a goal that I set out on day one the company was very healthy. In fact so healthy that we were bought out by an international group and I was back on payroll with a healthy bank account.
How did success happen
It did not just happen, it was a ten-year journey based around hard figures pounded into an excel spreadsheet showing an economic growth pattern.

Even then there were many times when the payroll looked doubtful as funds had not arrived.
We changed suppliers and core products but stayed true to the business.

All this from a commission sales guy that set a dream and worked his arse of to achieve it.
It was planning hard work and a solid belief in the future that paved the way.
Success is not a destination it's a journey but is it for you

Are you cut out for success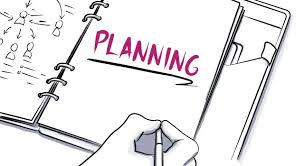 Yes, you are cut out for success. It is a matter of believing in yourself that is the difference.

It is also understanding that success does not happen overnight and that it is a journey to discovery. The crucial factor is to enjoy the journey because that helps you stay on track.

Richard Branson has a learning disability, Steve Jobs had a drug issue, Elon Musk has a functioning disability and these guys made the top but not without pain.
Interestingly the three above all put quality before quantity and performance before the price going against the trend of modern economics.
Small goals are the blocks to large achievement
Set your goals along the way and aim to achieve small steps that pave the way to the end result. You can not be an instant millionaire but you can plan your way to that achievement.

It may be making your first sale in a month and then doubling up or even putting foundations in place that will ensure you are heading in the direction that you want.
Ignore the outside influences
You will always get the naysayers, those that want to take you down and be part of your life. This could be family and friends and I assure you there will be plenty of them ready to tell you what you are doing wrong.
When you have your plan and know where you are going you can ignore the critical comments and plow on through your journey.

Remember all the doubters will still be jealous of your success so separate work and private life into different boxes.
Having a mentor
Be it a mentor, a coach, or just a sounding board it is often important to sound off your insecurities.
At one stage I had a critical issue I could not resolve. I had written it down and thought through the various ways to fix the problem however I could not find a solution.
A flyer landed on my desk advertising a new service that specialised in mentorship so I took the opportunity to try it out.
On my first visit, I was asked to explain my issue so they could understand what I was going through.
The funny thing was at the end of my explanation I had answered my own question and knew exactly what I had to do. Talking it through helped me understand .

I carried on with their support for another 12 months.
My conclusion
We don't wish to make light of this matter because it can impact your life in serious ways.
It is up to you, no one else can take the actions for you and only a small percentage will take the opportunity to achieve greatness in life.
It may not be an easy road, it will be filled with danger and troubles however take the time to revisit the big picture and remind yourself where you are going. Imagine the ending and what it means to you and understand that the journey is all part of the process.
Success will be different for every one of you. It is your success so take that as your goal and be happy with your achievement. It may be cleaning shoes on a sidewalk or sending rockets to Mars it is all subjective.
Remember anyone can do it it just needs action.
Success is not a destination it's a journey bt Peter Hanley