The best way to get a cheap blog site and be writing your story today. Find your way around the traps that await the unwary
Estimated reading time: 8 minutes
Is it a blog site a website or both?
Firstly a blog site can be part of a website and set up easily using a WordPress site plus a blog can be from a provider where you share facilities.
A site like Blogger or Square Space is ok for the occasional blogger that just wants to write however blogging should be a lot more than that.
A cheap blog site may be a recipe for disaster.
                      I will tell you why.
There are only small, but important differences between the two.
A web page is a fixed location that has pages located within it. One of those could be a blog page, a terms and conditions page, a location, about you page, product pages, and on and on.
Your blog page has all your blogs in date order, first to last or last to first and some sidebars with the Latest list, Categories, archives, etc.
It is good to reference between the two so you can increase the depth of knowledge and get the action you want.
Importantly your website is a selling page, it is your shop front, storeman, and cashier however the humble blog is an information page that can link you to the webpage to do the heavy lifting.
In summary, your blog is simply a page (called a post to make it different) from your website).
Blogging is not a short-term cash cow
It is quite the opposite and requires a long-term strategy to bring out the best results.
However, there are many reasons to blog and they are not all about money.

First of all, every business website should include a blog (or what is called a post) option. This is where you write about products and questions that readers want answers to.

An example say The Nike shoe site;
Your blog may be on "how to thread shoelaces the best for basketball High rises".
On a hardware site;
How to cure green timber in winter to stop it from warping.

Furthermore, you will notice that they tend to answer questions that the normal person might be looking for.

The benefit is that I learn to tie my shoelaces and see a link or advertisement that will make me go to the sales page. Therefore the job is done.

Importantly a blog is found when someone searches for your Keyword or Longtail key phrase. The more refined the term the more people will find you and thus read you and buy from you.
Around seven million blog posts are published every day and you need to be number one
The best way to get a cheap blog site and be recognised
Google takes its own time to recognise you
My first warning is not to despair when no one reads your manifest straight away.
Google wants to keep you out of the action for a few months to see if you have the ability to attract a following. They want the best answer to a select question by the person with the most authority.

Let me explain; If you write about the best Covid vaccine for children under 19 and you are competing with a Medical professor writing the same thing guess who will get there first.
However, if you follow along we can cut the professor down a peg or two and get you back in the action.
How to use WordPress to blog
It is always about the money, or it should be anyway
Don't get me wrong because we all love to write and often for the good of everyone however it is a long and arduous process.

We don't usually do in-your-face marketing, well, mostly anyway however a link to your selling site does the job, we also use affiliate sites and advertising to pay the way.

On a business site, your blog will link them to a sales page the ultimate goal.

So don't be shy about planning for a financial return it will keep you writing.
Gaining authority to increase your ranking
This is an essential part of blogging because Google says it is so and Google is the boss.
The value of your content is a high-ranking factor and can not be ignored.
So your not a Doctor a Lawyer or an architect however you can reference their material.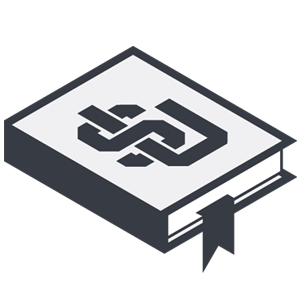 Having links to good reference sites shows that you have done your research and not published just a bunch of rubbish.

I even use Wikipedia as a reference site because they are a recognised authority.
Schools, colleges, hospitals, and well-known government sites are all good sources of material.
Why a cheap site might not be suitable
Having ventured into the cheap world and been burnt several times I now avoid them like a plague. When you lose a year's data for no fault of your own it is almost time to jump from the nearest bridge, believe me, it is a tough penalty. Therefore I have settled on only one site that does everything I want. Plus you can try it for free with a blog page so you get the feel of the whole experience,
These are the critical things to look for.
| | |
| --- | --- |
| Download capacity | You will eventually need unlimited |
| Opening speed | Must be very fast |
| Additional sites | We all start with one and then grow |
| Security | Spam blockers |
| Daily backup | Don't lose everything |
| 24/7 Support | You never know when you need help |
| Site comments | Extra comments and ideas |
| Site feedback | Are you up to scratch |
| A great forum | A million members on stand by |
When consistent training is essential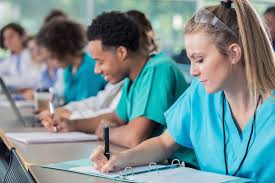 Your blogging career has a long learning curve that cannot be completed in a short time. Things change and move to make your results a lot better when you are up to date.
Blogging and web pages are a competitive field and there are only winners, the rest are lost on page 20 of a search term never to be found or read.

Furthermore, there are many parts to the puzzle and you will need answers to these along the way.
Hosting and website problems
WordPress issues
Plugin control and training
Getting your page comments
Of course, SEO is important
Headlines are critical and to be exact
Keywords are the foundation of the exercise.
Having a general support group

Training and support for all of these come from different sources therefore you need access from day one of your journey. No single site can address every issue therefore a good group is necessary.
When a problem pops up you can spend hours, even days researching an answer instead of simply going to the forum and asking the question. Someone always has a solution.

A quote from Cassie a member of Wealthy Affiliate
"It was in those activities that I found my lifeline and the courage to push through. This is no cliché: I couldn't have made it through without the support I continue to receive from our Wealthy Affiliate members."
Conclusion
Don't be conned into a cheap payment, everything has a real cost and if it is sold undervalue there must be shortcuts.
The shortcuts are critical to your results and can have devastating impacts on a life's work.
I say this from real experience.
The old saying that you get what you pay for is very true and certainly relates to web hosting.
The best way to get a cheap blog site by Peter Hanley