Is it easy to make a cheap website and look like a professional? The internet has changed and the biggest change is with websites
Estimated reading time: 8 minutes
How to build a cheap website
Building a website requires a few items put together before you can add your artistic talents.
You will need a domain and hosting
You must have an SSL certificate for security
Speed is ultra important and shared hosting sucks
Know who owns your material and can you transfer it
An understanding of Keyphrases so you get read
Some tools to handle SEO and writing styles
Add a few ways to make money
Plus free traffic methods and you are ready to rock.
So what could go wrong?
Domain and Hosting the essential web address
Everyone needs a web address called a URL or Uniform Resource Locator. This is your street address or in this case Web address.

It will start with HTTPS:// that tells the world what it is. This could be followed by WWW. however, that is used less these days. They then end with a dot code as an identifier.
Dotcom was the original code and remains a world address ( means commercial)
Next came dot net then dot info and now dot just about anything.

Finally for those that wanted to be local they added a country code that identified where you trade. dot EU or even dot CN for China.
Domains are bought from companies that specialize in selling them. Once upon a time, they were all cheap and easy to get however things change and good domains can sell for millions of dollars. Check your pricing
google.com
Estimated Price: $386,857.00 *
However, they can cost as low as $2 at Namecheap or Godaddy but beware they charge a lot more for the second and subsequent years. Do your research
Somewhere to park your domain
Domain hosts are plentiful and we will cover a few here however all you see is not always what you get. Cheap means you miss out on a lot of essentials or they slam you with expensive add-ons. Everything has a cost.
Security for your domain
SiteSSL (HTTPS)
Serve your website over 256-bit Encrypted Connections and do it at Wealthy Affiliate for FREE! Encryption is favored by search engines and keeps visitor data safe.
The old HTPs security is no longer a viable product and was outdated quite a few years ago.
SiteProtect (Spam Blocker)
The problem with plugin spam blockers is that the spam still hits your site, clutters your database, slows your site down, and wastes your time recovering real comments. Good SiteProtect happens at the server level and blocks ALL automated comment spam before it even hits your site. It's just better!
You know the world is full of spam and those wanting to destroy your world so having the best possible protection is a necessity to prevent absolute site failure.
Site speed incorporating the Mobile world makes a difference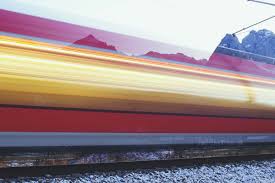 Mobile phones and tablets account for a reasonable percentage of all searches so you must cater to the small screen when choosing a carrier.
With many cheap hosts, you share a section of the service so when you have congestion you have slow speed and this generally occurs in peak periods when most needed. There is nothing wrong with this method because it does save costs however for important websites it is just not worthwhile.
Who owns your material?
This might be a question you had not thought of but some carriers own your material and you can not transfer it out if you are unhappy. The Google site Blogger is one of these for those wanting to build a blog portfolio and become unhappy with the constraints imposed.
There are many reasons that you may be unhappy when your carrier simply does not perform as expected. Believe me, it happens and I have jumped around a little bit trying to find the right home.
Is it easy to make a cheap website
With a few ground rules, anyone can master the way to a great-looking website.
For those that are unsure I recommend the free training for beginners at wealthy Affiliate.
I have added a video by Kyle the head honcho where he explains just what it is all about. Not technical and not too long.
Do keyphrases really matter
There are a couple of considerations here and one is your domain name.
Your own personal brand
A product-related name
perhaps a drawcard name
Something that means nothing to anyone. Google, Exxon, Nike.
Where these matter is using Keywords to link through to the main site.
Find Shoes at Nike is a lot easier than finding shoes at Bobsdiscount shoe store in Florida.
Using Hyphens, numbers or long phrases distract from the search terms.
Websites and the tools you need
There are many ways to build websites and choosing one to suit your style is not all that hard.
First of all, WordPress was designed with you in mind. It is a Block building site with literally thousands of Plugins (Little helpers) to make your life easy. Used by Top 200 customers down to the occasional blogger they cover by far the biggest market.
Many others have different templates designed to make your life easy. They may charge you a once-off or regular fee for the experience. They were used extensively in the past because they overcame any coding problems with a WYSIWYG style of service. This may be confusing to some but there is a learning curve with all new experiences.
Two important tools are ones that teach you SEO and those that critique your writing. This is very easy with WordPress where plugins take all the heavy lifting.
Making money is not illegal or Immoral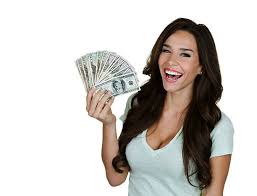 Depending on what your site or blog is about is how you will make a pitch to earn some funds. It may even be a Charity blog but hey you want those contributions coming in.
Selling products
Recommending training or other income generators
Affiliate income
Advertising income
There are more but this will do for starters
What is the cheapest way to build a website
I have told you that cheap is not always the best option however I will give you two ideas.
The first is a free website, URL, and domain hosting. This will last you 6 months and let you get all your skills honed and ready. At that time you may wish to pay for a site or transfer it away.
Plus you will get training thrown in and a great forum of like-minded people.

The second is taking a very low-cost website at Blue Host. For a couple of dollars a month you can play to your heart's content and only upgrade when you want. BlueHost continually gets voted the best value hosting available by everyone in the industry.
Is it easy to make a cheap website, yes it is.
How long does it take to make a single website?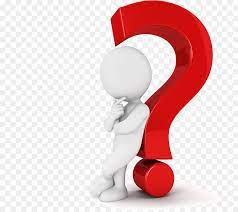 One hour, four hours a day. It all depends on what you want to include on the site.
Start out with a checklist of what to include. Arrange your photos and do your writing.
Gather your external links that will boost your SEO and even have an affiliate link.
Your first draft won't be perfect. People go to university to learn this stuff and you want to walk in the door and compete with them. However, building websites has become easier over time and you are more than capable of pushing out a good product.
Cheap websites for small business
This is exactly where I started my journey. And you can too. It is interesting that including a blog on your website can increase your traffic by over 40%. Add to that your social media links and you are firing a cannon.
Your website, your design.
Conclusion
This is not just fun, it is excitement and a level of achievement you never thought possible.
We used to pay over $10,000 for a single site and now you can do it for virtually nothing.
It can bring you rewards from many angles and increase your income dramatically.
Nothing to lose and lots to gain.
Is it easy to make a cheap website by Peter Hanley