How to market on the internet and not break the budget. Here we look at low and no-cost internet marketing to move your business forward.
You want to get into internet marketing and know where to start?
You have come to the right place. I will take you on a quick journey of discovery that will lead to more sales and an easy lifestyle.
Facebook
Instagram
LinkedIn
SEO
Blogging
Email marketing
List building
Youtube

One thing about marketing is you can not do too much or you will do it badly.
I understand you have a business to run and it might be real or virtual but it is a long term
journey
Do you really need to do social media and will it make a difference?

The answer is yes and yes in case you are confused. However, you should understand that this is only business media, not your personal projects. However, you will need a personal Facebook account to get a business one.

Consider LinkedIn as a starting block.
It is simply good business to have a current LinkedIn account. This should include a photo of you and a properly constructed Bio.
Suppliers, customers and recruitment agents will look at your page for information about you.
It may not sell goods but it will sell you and your brand which in turn leads to business.
You can market or advertise on LinkedIn and in many professions, this is the place to be.

However, for us street traders it is possibly not our market but we MUST be seen. It takes little time to set up and keep it current and working.

Sell yourself, your business and your brand in the best way possible.
Facebook for business will drive customers to you.
The purpose of Facebook is to gather a Know and Like following that will move to your sales centre and the trust will follow.

is Facebook still worthwhile as we head into 2020?

As purchasers, we use Facebook to gather information about your business. We will make decisions on the content and how current it is to see if we want to work with you.

Therefore, your pages and posts need to be entertaining, informative and appropriate to create a move to a selling account. Your webpage or shopfront.
Here is my secret about Facebook, it is one of the few places that encourage message scheduling. You can plan your messages a day, week or month ahead and do them in one time, or get someone else to complete them for you.

I explained this in full in a Post for Business that explains how to do it.
Customers use Facebook, they make opinions based on your posts so you need to be involved.
Instagram for business can work really well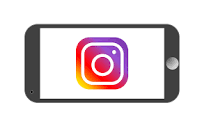 First of all, Instagram is owned by Facebook and is the creators darling product so it has a big future. It will change into a sales-driven entity within a short time.

Currently, however, it has a dominantly female audience in the 18-45 age group. If this is a target audience you are in luck. I do believe in more recent times the older group have followed in the footsteps of the young mothers needing to view the snaps. This has and will continue to expand the audience.
It is an ideal local marketing product as you can present your wares in a viewer demanding way. Instagram does not encourage scheduled posts as they want to be a live storyboard. There are products that will help with this but I believe you are better off with a quick daily hit.

Again, you are trying to deliver customers to a selling point so you need to wind them up with some attractive proposals. Is Instagram better than Facebook? In some situations yes it is because of the audience and it is more in your face than a newsfeed.

Search engine optimisation or SEO for the masses
Back in the good old days, SEO would and could cost you a small fortune. I probably still get a lot of emails every day promising me Nirvana so spend your hard-earned time very wisely.
Your website needs to be active, it needs to change and posts created on a regular basis and the consistent use of good Keywords.

If you are local marketing, use your location as often as possible. If I wanted a Mechanic as an example I would search for mechanics in my area, I might add for BMW service at the best price to further target my search.
Use the best longtail keywords to increase your reach with a better client.

One very important issue is if your website is suitable for Mobile phones. Older websites may not be so forgiving.
Google now searches Mobile first so if you are not there you are severely restricted in any search query.
Blog page on your website is a requirement
A blog is simply marketing content in a different word. You may tell people about products, ways to do things, staff, other opportunities. These are all opportunities that with the correct Keyword selection will bring you, customers.

Readers want information and that information usually starts with a problem. So grab a problem, stir it up, create conflict and solve the drama with a great answer. It will work every time.
Naturally, pick subjects related to your fast sellers if you have them or more topical issues.
Blogs can be between 300-2000 words and done by guest writers.
Email marketing and newsletters are a must for business.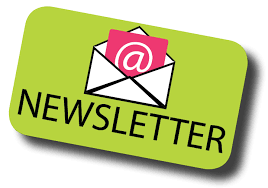 I believe newsletters at about once a month is the cheapest and most effective media you can own. It is all about touch points for your clients and this is just like a short-form blog.
Again, it is about entertaining and educating, not hardball selling.

Emailing is still a promising sales option in either bulk delivery or one-on-one mail. I did a lot more on this including using Autoresponders a while ago.

There are endless companies that will support your emails and I generally use Constant Contact because they are low maintenance. I can even get you a free voucher to try them.
Emails are now working better than ever if you construct them properly.
How to marketing on the internet and list building
List building or asset gain?
A list is an asset you can sell, it can be used everyday and has a real dollar value.

Your list will be constructed from every contact you have with a client, Invoices, quotes, handshakes and card swaps to name a few.

It matters not if you keep them in an excel spreadsheet or a paid-for software package, as long as you have a usable list.

Your list can be segregated into a bundle of sub-locations. In fact, I have about 20 different lists that I can mail to either individuals or as a whole. Your business will have potential customers in different areas so keep them alive with regular mail.
YouTube is a business must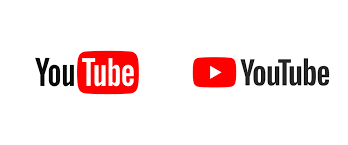 Nearly as many people search Youtube as Google so there is a lot of traffic. In fact, the how-to section is the first port of call on many products. Bewarned though that people get really lost in Youtube flitting among different subjects. If it is embedded into your website, this is great for SEO.
Making videos is now pretty simple.
Conclusion
I have given you some ideas to try and some you must do. It is all about touching this business and the more a prospect sees you the greater the chances of success.
Keep it up, it is not an overnight product it is a planned approach with a definite goal in mind.

However, it can be too late although it's never too early so get it together and start your journey.
How to market on the internet by Peter Hanley