Here we look at marketing strategies for small businesses in the new world of Internet marketing and discuss how you can increase sales and income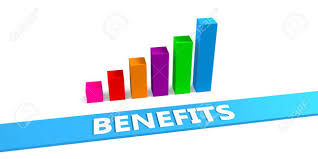 What are the strategies?
We start with about 18 headings and then a bundle of ideas under each. First of all, I don't want you rushing out and trying to do them all on day one because it won't work.

However, there are somethings you must do and most of these are one-time applications, set and forget type items. Then there are the things that will make a quick difference but they must be done properly and not half-baked attempts because they won't work.
Your business is different from most others so you need to work to suit your customer profile.
Are they Male or Female in the majority?
What is the most common age bracket?
Are they local, national, or international?
Plus what are the main social activities?
Then what is the most common selector for your business?
Branding
You will develop a complex on branding because it is different from selling but you should decide early on how to monopolize your brand. For instance, on this blog, I am the brand, my picture clearly at the end and my name and details. For Nike, the brand is the tick and for Apple, of course, an Apple.
Then you have colors and logos, letterheads, and images all to remain consistent throughout the journey. You want people to immediately recognize your brand at anytime.
Website
A good website is your selling vehicle. It will tell people who and where you are. What you sell and how to buy it. It will have testimonials about you, a blog page, and maybe links to social media.
You can build it yourself using WordPress at Wealthy Affiliate or get someone to jazz it up.

Analytics for your media
Knowing what you are doing is as important as doing. Google Analytics can be set up to track your web page and provide information on clicks, types, demographics, links, etc.
It is no good to wink in the dark, understand your metrics and make changes to suit. Check the minimum once a week to make changes to make sure you are growing with the market
SEO
Search Engine Optimisation (SEO) or how we find you on the Internet. Your website, blog, YouTube, and social media all rely on people finding your stuff. My recent blog on SEO takes you deeper into the subject.
Before you start any written assignment you first consider SEO, keywords, and headlines so you can be read. You can have the best articles in the world but if no one reads them you are lost in the snow.
My training comes from Wealthy Affiliate and I offer you access to a free course on SEO so you can experience the depth of knowledge you can obtain. This is a special offer not found anywhere else and costing not a cracker. Mad if you don't.
Know your customer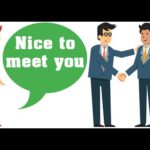 First of all your customer list is a valuable asset that can earn you money everyday and all this with just a little effort.
Your list building is a constant activity of collecting names and emails, phone numbers, and preferences so that you can make them offers they can't resist.
Influencer
You won't read a lot about this but it is important that you are seen to be a go-to person.
Women in particular research everything they want to buy so you have to be on the front line.
Teenagers believe an Influencer before their friends and what you say. What you write, your social media all your activities need to show you or your business as the place to be.
Social media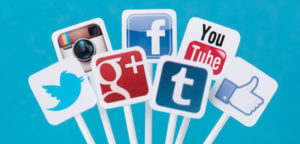 This is a long subject made short because I shall link you to blogs that more closely define the subject.
My recent blog on social media covers more business needs.
In principal the must-do Media is LinkedIn and Facebook. These are search sites for your business and offer your brand many searches over time. Facebook must be current and topical and link to your selling places.
Next, you choose a dominant media based on an assessment of your customer base.
It might be Instagram, Twitter, or YouTube. Even Pinterest or messenger as your main marketing activity.
I say choose one because they all take time and we don't want them to slip. Half done media harms your business.
Marketing strategies for small businesses with Social media
Facebook is an easy one
Facebook is easy to schedule into the future as they offer a tool to do this, but with Instagram, it is a no-no. They want stories and pictures, entertainment and excitement.
Instagram is my new favorite son. It is working its butt to deliver you contacts and opportunities, particularly in the 18-55 Female market, if that is your demographic.
furthermore, you can not underestimate the impact of Twitter as a market sleeper that is waking to move right up the list. The market is the most educated among us but does extend widely in its reading.
Last but certainly not least is YouTube, the sleeping giant awake for spring and about to stamp all over things.

You can get bored with some media but get lost on YouTube. Try checking a Video and get sucked into viewing all sorts of trash and avoiding advertising that will offer you amazing opportunities.

marketing strategies for small businesses and email Marketing
email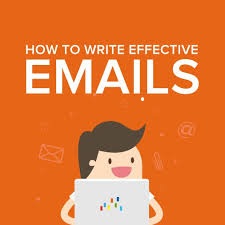 The forgotten art of personal conversation. How many emails do you delete everyday? On the other hand, how many do you read? The difference is in two very real and dominant techniques.
One is your name, do they know you and even like you, if not you have every chance of going under the delete button. The second is the subject button
Content Marketing
This aligns with influencer marketing, your website, social media, and most other areas of marketing. Your Blog can be part of your website as a page or post or it can stand alone in a category of its own.
If you are selling snow shovels you will write about the many things that can be done with snow shovels, brands, types, uses, storage, maintenance, and comparisons the list is endless.
The idea is that people will read your blog and get to know you and more than likely like you and be tempted to buy from you in the magic circle of Know Like and Trust.
However, blogging must be regular and consistent. If you don't want to do it yourself, simply outsource the problem to a writer. It could be local or on Fivvr it matters not only if the content is reasonable and you follow the rules of writing. I wrote on writing for a blog.
Google my business
An absolute must-do for any fixed location business. When you are googled you come up in big headlines. Join Google, sign up, and get listed it is that easy to start.
Directories
Without paying a penny you can appear in the first articles on the first page of a web search. Don't believe me? Well, google a business in the area you market and look at some of the first page ads.
Yellow pages ( Pink Pages etc) still hold the top spot for businesses.
It is easy to research and in Australia, for instance, the top directories are:
Yellowpages.com.au
truelocal.com.au
yelp.com.au
womo.com.au
infobel.com
aussieweb.com.au
australianplanet.com
startlocal.com.au
superpages.com.au
pinkpages.com.au
You can advertise in all of these for free. I will admit the traffic won't be great but we are talking about all the 1% activities that will add up to grow your business. You do it once and it works for years.
If you do your template once it is a copy and paste situation. The things you should include are:
2-3 Business listing titles
Submission email address
Business contact email address
Business phone number
Social media links
2-3 unique business descriptions (Typically 200 words max)
Square logo image (300px is best viewed on most websites)
5 business-related images
Business number.
Search each directory for the business name and phone number to ensure no duplicate listings are created. Sometimes you may appear and just need to add the bits you want.
Finally, these nearly all have a paid section that gets you on the front line.
You will get asked and I suggest you politely decline unless they can show empirical evidence of the call traffic. They can do this so decide on Stats and not on guesses.
Wearables
This goes a long way to brand building and recognition. T-shirts and dress shirts all boast a logo visible for anyone to see. It maintains a dress standard and provides instant visibility in your store.
I also like name tags so that customers can talk to you on a more informal basis.
Be you a plumber, a shop person or an Icecream man's wearables work.
marketing strategies for small businesses and giveaway products
Giveaways and Promotional items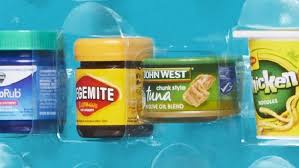 I recently blogged on the subject of Giveaways to explain it more fully. Look around your desk and count them. On my clean desk, I can count five which reminds me of the provider. My Mousepad, a gimmicky gift on my computer, a notepad, a desk calendar, and a pen. Do they work? The answer as always is that some do and some don't. However, everyone loves something for free. I have Caps and T-shirts, towels, and golf items all in one room.
I have a calendar, a notepad, fact, two note pads, and a pen from local real estate agents. I recently chose an agent from whom I got nothing but emails so go figure.
The emails are twice weekly, with new listings, home openings, and market reports.
Interestingly, the email meant more than the gift. They all have a place in your life.
Loyalty programs
I love loyalty programs that recognize me for who I am. VIP, frequent shoppers, and special customers are all on a database that can keep in contact with me.
I don't like coffee-type cards that have no customer details, only a free article after so many purchases. Yes, they have some value but I have a wallet full of them.
The large trading stores all want your details so copy them with a simple program and win the race.
Marketing strategies for small business
The dangers of Coupons
Coupons offer a huge discount on purchases, a discount you pay for plus the percentage of Coupons of choice.
You can get some foot traffic but beware of the downside at a massive cost if successful.
Don't do this without doing your figures. I know they will promise the world but at your cost and their gain, they have nothing to lose.
SMS marketing
This is instant action but at a small cost. You will find that an SMS is acted on almost instantly or never. It is that simple.
It may be for reminders, offers, invitations just about anything you can think of.
SMS costs around $0.11 so some cost but for a quick return.
I have a customer that sent 130 SMS messages reminding old customers who they were, they took around 50 rebookings at approx $350 each. A great return
YouTube marketing
Where do I start? YouTube is growing so quickly that it will soon pass Google in the number of monthly searches so it is being used in a lot of videos based on how to do things, the best products, branding, and selling are all the rage
If you are interested in YouTube, get this free resource from Noble Samurai and learn how to do things before you start
Ad Words
Ad-Words must work or no one would do them. These are the sneaky ads at the top of the page when you search for a Keyword. They have a little ad box next to the name. Considering that around 80% of people never go past page one they have value to be seen. You pay when someone clicks on your advert. How much depends on demand but it could be $2 or $20 or even a lot more per click. This is generally for big boys with high-priced products that will cover the advertising.
Marketing strategies for small businesses.
Facebook marketing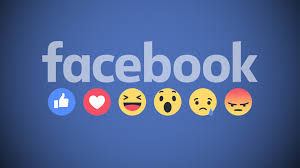 Facebook advertising and re-marketing work well but you need to hit the bank book. You can run a few trials and gauge results against expenditure to see if you have the value right. If it is a positive result, go hard and make the sunshine because that is what we are after.
This is not for newbies or those short on funds.
Banners and flags
I like banners and flags if you are a location business. They draw attention to your business and you just need to back it up with store frontage signs and color.
Good service is also a good idea.
Training and webinars
This is a whole area of expertise that you can participate in to grow your following.
If you are a small business owner in-house functions work well and a small group will turn into big sales.
Friends of mine are in the wholesale industry and run monthly breakfast meetings. The supplier hosts the meeting and provides the giveaways etc. They get a great attendance with an SMS invitation and a reminder by SMS in the morning. They have been doing this for well over a year and have no desire to change.
Conclusion
In conclusion, I see many businesses fail to market and market to fail, don't join that club.
Marketing strategies small business by Peter Hanley