Social media and small business are discussed by Peter Hanley The good and bad for your business plus things you must do to survive in the new Internet era.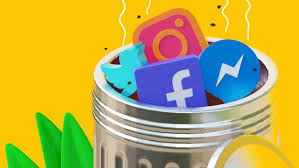 What is the best social media for your business?
There is no one answer fits all the solutions. Every business is different so a solution needs to be tailored around your needs.
Although you do need to have an understanding of the other forms of media to make a decision let's look at a few variables.

Facebook is the most dominant supplier because it owns Facebook, Instagram. messenger, Whats App, Oculus and Masquerade.

That's one heap of traffic, in fact, billions of traffic every day, every year.
Which channel is best?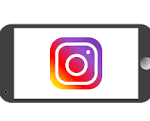 Instagram is growing faster than Facebook's core app.Furthermore  Instagram adds 300 million active users each month, whereas Facebook adds 228 million to its main service. Advertisers see four times as much engagement on Instagram as on Facebook. Sep 25, 2018
Now I bet that surprised you? I have seen the rise of Instagram in small businesses getting far better results, particularly in the 18-39 age group.

For a small business, this is a winner so you need to look closer at this.
I am well above the demographic and don't quite see the benefit but the younger set do so this is a leader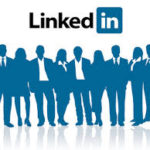 Do you need LinkedIn?
I bought LinkedIn from the top because it has a special place in business.

LinkedIn is a repository of business people and those that want to be seen.

When we are seeking information on a person or business the first place to look is LinkedIn.
Nice picture, a bit of history and contact details.
It might be Bankers, Investors, legal or political
it matters not.

As well as this you can use this product as a sales venue and they have a bundle of training on this.

If you are shy and don't want exposure or people to see your happy snap my advice is to get out of business.

Business is about branding for both you and your product so accept the fact and move on.




The surge in the use of messenger

You don't have to be on Facebook's website or even have a Facebook account, to use Messenger. While the two are partially connected when you have a Facebook account, you aren't required to have one to use Messenger.
I mention this early because again I see growth in the younger set and this is becoming a dominant inclusion in the social network.

Some of the advantages of this service include
Home Screen advertising
On Facebook include click to message buttons
Use it for Prospecting, retargeting and educating

This is still in its infancy but growing so quickly it really needs to be in your bag.
The next best is YouTube and here is why.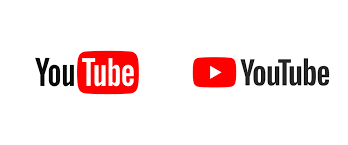 YouTube has nearly as many searches as Google in any month and I am sure more time on site.
Being owned by Google YouTube is not competitive, it is also an option.

If this is true why do only 10% of American businesses use it?

The answer lies in the effort and procedure of doing a video versus a Facebook post.

They can set up a post in minutes but a Youtube in days.

Like all social media, YouTube is changing and that change comes with technology. You can now do a post from Mobile phones and have it on the air in minutes, not days.

Many companies are also streamlining production so the results are easier to find and to use.

As an example, one of my favorites is Nobel Samurai where a post can be done in a short time in a professional and presentable manner.

How to do things
Branding
Selling
humour

All the above can be done on YouTube and with 1 Billion hits per month, it provides a mass of buyers that are looking for you.

Facebook is still king of the mountain
Yes, it is true Facebook still dominates the market and the advertising content still tops the bill.

I feel I don't need to push this too hard because we all have a Facebook account and probably a business account as well.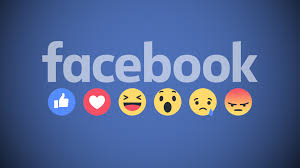 The social network was founded in 2004 and reached the 1 billion-user milestone in October 2012, meaning it has signed up around 580,000 new users a day since then.
How we would love to get our hooks into that channel.
First of all and like any media, if it is not current it is doing you a disservice. That is one reason I often point out to limit your exposure and do one or two things properly.
The next is the rise and rise of retargeting. You will see it everywhere you look and wonder why? The simple answer is that it works and works well.

Retargeting, also known as remarketing, is a form of online advertising that can help you keep your brand in front of bounced traffic after they leave your website. …Retargeting is a tool designed to help companies reach the 98% of users who don't convert right away.
You can use retargeting across most social channels
Retargeting is not exclusive to Facebook, it is used in Google and Youtube as well as being a very healthy click convertor.
Yes, it does cost money but if you get a return it is well worth it.

Is Twitter still popular?
Donald Trump has taken it into an art form. He does not have the most tweets that still remain with Ronaldo ((English Football) but his get repeated more times by the press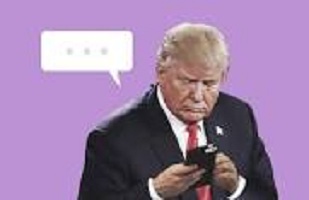 Every day a new message
Politicians see this as a great medium, actors, sportspeople, singers all use it really well. If you have something to say, this could be a vehicle for you.
It is simple, takes little time and you can create a following of potential clients.
Remember, however, it is an entertainment channel, not a hard pitched sale.
WhatsApp is high on any list

WhatsApp Business is free to download the App, and was built with the small business owner in mind. With the app, businesses can interact with customers easily by using tools to automate, sort, and quickly respond to messages.

WhatsApp can help you provide customer support and deliver important notifications to your customers.

Whatsapp for business





I confess most of my Whatsapp use has been domestic and they compete with Messenger in the market. It certainly does have a role to play in customer service and support.

Other types of media
Snapchat
Pinterest
Tumblr
Webchat
QZone
There is also media that ha gone like Google+ and Voice channels of the past where technology has come so far in a short time
We don't want to bore you with every media and if any of these suit your market then great use them as you will.
Things change so you need to change with them.


In conclusion, I reiterate that these channels are needed in your business. Not all but some are necessary to grow your account base.
Social media for business is designed to send customers to a point where you sell them something and get a return on your investment in time and money.

Don't make the mistake of sending them to social media from your selling site.
Social is entertainment and when visiting you get lost from your main purpose.
Social media and small business by Peter Hanley
Social media by Wikipedia.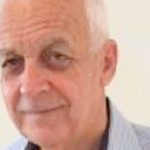 –
A5CA5D874C5F7FCD7C5E4651EDA1237A