Here, Peter Hanley looks at how to use Instagram for business. It is growing much faster than its brother and creating more opportunities
Estimated reading time: 8 minutes
In case you hadn't noticed, Instagram is owned by YouTube.
So they are not competitive, they just live in different worlds.
Facebook, or more correctly Mark Zuckerberg purchased Instagram way back in 2012 for the ridiculous sum of $1 billion.
This is no business model screamed the masses you are just wasting money to prop up Facebook.
Now Instagram is worth over $50 billion so who is having the last laugh?
What is Instagram anyway?
Instagram is a lot to many people but today let's leave it to business use.
Now I am an old bloke that has come up using social media as both a family guide and a business tool.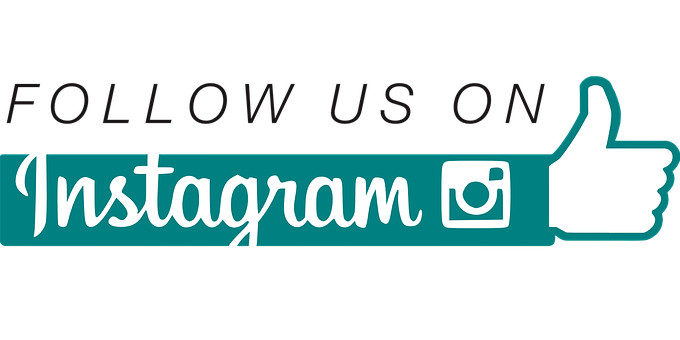 I watch others using Instagram for business and see the success stories they have, stories of building a following that translates into business, income, and success.
It does require a mind shift but once made it becomes an easy journey.

You will use #tags to achieve a following and brand-building strategies to really grow an audience.
Then there are stories to tell with pictures and sales to be made online.
Instagram becomes more than just Social
Having pushed social media in business for a long time I have always said that the idea is to push clients to your web page where they can buy things. Your home page is a selling vehicle the others just push traffic to you.
A problem with this theory is that the internet challengers move quickly and we need to move with them.

When you tap to view a product from a brand's shopping post, you'll see a "Checkout on Instagram" button on the product page. Tap it to select from various options such as size or colour, then you'll proceed to payment without leaving Instagram. You'll only need to enter your name, email, billing information and shipping address the first time you check out.
Once your first order is complete, your information will be securely saved for convenience the next time you shop. You'll also receive notifications about shipment and delivery right inside Instagram, so you can keep track of your purchase.

Instagram, March 2019
Now don't get too excited unless you are in the USA. This is still in Beta testing so not available worldwide yet.
New brands are rolling out everyday so this will soon be a mainstream product. Here is a current list as produced by Instagram.
Adidas @adidaswomen & @adidasoriginals
Anastasia Beverly Hills @anastasiabeverlyhills
Balmain @balmain
Burberry @burberry
ColourPop @colourpopcosmetics
Dior @dior
H&M @hm
Huda Beauty @hudabeautyshop
KKW @kkwbeauty
Kylie Cosmetics @kyliecosmetics
MAC Cosmetics @maccosmetics
Michael Kors @michaelkors
NARS @narsissist
Nike @niketraining & @nikewomen
NYX Cosmetics @nyxcosmetics
Oscar de la Renta @oscardelarenta
Ouai Hair @theouai
Outdoor Voices @outdoorvoices
Prada @prada
Revolve @revolve
Uniqlo @uniqlo
Warby Parker @warbyparker
Zara @zara
Now that is just a start
So Instagram is changing how we do business
The important point here is that when the big brands see the opportunity it is real and we smaller folk should follow the way.
We need to prepare for a new era in social media that has shifted the goalposts.
A friend of mine has a busy hairdressing salon. The only marketing and bookings are on Instagram. Three posts everyday on the latest hair creations.
Shopping

You can now shop in videos from your favourite brands. When you see a video in Feed from a brand you follow, tap the shopping icon in the bottom left corner to reveal the featured products and learn more about them.
As I said the World is changing and you need to change with it.
Instagram or Facebook maybe both
It is a dilemma we all have. My important point is whichever you choose to keep it current and keep it entertaining.
A close friend runs a retail shop and posts daily on both. She finds that Instagram gets more attention than Facebook.

It was maybe a fact that Instagram is for the young and they don't use Facebook anymore.
Us oldies are now using Instagram to follow the exploits of our kids and grandchildren, so we have become very Instagram friendly, shifting the local bias away from a single product.
Facebook is still bigger than all else so it must be a consideration for any business and doubling up your posts is no big deal. Done properly it is but a half-hour a day to gain much more than any other activity in customer delivery.
Do you need to do this anyway?
It is a fact, in my opinion, that if you are not doing it then someone else will stay in front of your customers and steal your business away from you.
Importantly, you won't know until it's far too late.


Load Instagram through a mobile phone and view it on the web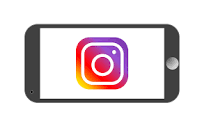 If you are new to Instagram you need a private account and a business account set up on your mobile phone or tablet.
First of all, download the Instagram app from the app store. Do it on both your mobile and fixed device
Launch the app and create an account in one of two ways:
Option 1: Sign up with your email address or phone number, and then enter a username.
Option 2: If you have a Facebook account, you can log in with the same information and link the accounts.
3. You start with a personal page and then by default you go to Facebook to set up your business page. If you don't have a business page, do both at the same time
Open the settings page on Facebook and scroll down until you reach the switch to a business profile. Now choose the Facebook page you want to link to and choose that whilst allowing them to connect with you.
Pick your categories and subcategories that best describe your business
Go back to your profile page and complete it. Remember this is an image business so use great pictures and writing to get some interest.
learn to use Hashtags that you wish to link to.
Request people to follow you and fill your picture gallery with interesting things.
Now just post regularly and watch it grow.
Share your Instagram link
This is a pretty important part of the process, the more followers you have the better it will be for you. Pick photos from your file and just label them nicely to draw some interest and you are away.
The seven points of touch story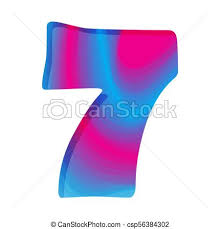 There is an old story or legend that a customer rarely buys anything before 7 touches of the product or business.
This is why we provide multiple avenues and opportunities for new and old customers to stay within your brand.
With email, we send a series of emails to get the attention and to visit a website or store.
Social media really adds to this with a regular update of your brand and image. An update that is necessary based on SEO and Keyword research to keep you at the front of the crowd.




Tailwind for Media
This is an online product with a free trial and an upgrade paid service.
If you get really serious with social media it is worth a good look at it to future post your media and to help your daily activity.
Tailwind


Where to get free pictures
This is another area where you need royalty-free pictures for your regular posts on any subject.
Pixabay.com is one and Wikimedia is another that may help your search.
Unsplash.com
Kaboompics.com
Magdeaine.com
Using incorrect pictures without payment may get you banned.
Remember also that you can use free pictures but they are not yours to sell or market.
Why use social media in business?
Customers, businesses, lenders, and bankers all refer to your social media to get an insight into you and your business. What they must not see is a neglected site that displays little attention.
If you don't have time then get someone else to run the daily messages.

Your followers get to expect information to flow and appreciate your brand well into the future.
I follow several local businesses to look at their opportunities and I can tell you those that use the media to the max are the ones taking the business. If it is not you then it is someone else.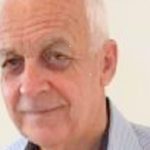 How to use Instagram for business by Peter Hanley