High paying affiliate programs, and why you wont make it. The highest paid affiliates do this one simple thing and make a huge difference
Estimated reading time: 6 minutes
Is affiliate marketing really that easy
This is really the best job in town. Your income is endless, you can do it from anywhere and anyone can be a winner. Does it get better than that?
Unfortunately over 90% of people never make it because they don't understand the rules.
KEYWORD KNOWLEDGE IS THE DIFFERENCE
Make no bones about it, you must be on page one of a search term or you simple don't get read, and without readers there are no sales and you will give up trying because all your good work is wasted.

Off course there will be some other rules to follow like a knowledge of SEO , page setup, Linking and the new Google nofollow structure that will slash your content if not used.
You can apply for 101 affiliate sites and never get a hit because you go about it all wrong.
So let's start from the beginning.

For absolute beginners take a basic course in page building, blogging and structure at Wealthy Affiliate. This will save you months of toil right from day one.
I did the course and in fact twice because the first time I skipped through as a no it all.
Discovering high converting Keywords
First of all think of what people are looking for and answer the question. Remember they don't want an iphone, they want an iPhone 13 in gold available in Hong Kong area at a bargain price. A keyword has been narrowed down to a search term.
You never pick up your Mobile and ask for Chinese food, you want "Hokkien chinese food at a dog friendly restaurant in the bay area open on Monday"
Then a restaurant in the Bay Area will give you the answer.
Monster insight has a great tool for WordPress that critiques your headline using many different factors. It looks a structure and word selection that will meet the rules of Google.
Here is an example of this page. The basic keyword is affiliate programs, one that is searched by thousands every day.
first of all we chose High paying because that is an often searched term added Affiliate and then introduced a negative term to get your interest.
The term is probably a word or so more than recommended and has no positive inclination because I went reverse. I have achieved a high 90 score on several occasions.
High paying affiliate programs need traffic
Traffic is important but so is competition
Every word will have some traffic however this can be a trap for young players. The greater the traffic then competition follows and we only have a half a dozen positions on page one of a search term. No one reads past page one. Let me repeat that again, no one reads past page one of a search term so you need to be there.
You may have a million affiliate links but if no one reads them you are lost at sea without an oar.
I search traffic in three different ways.
Use a good tool that tells you what you want to know.
The best one is Google. Search your term and have a look at the results, see who is on page one and have a look at the Google suggestions at the bottom of the page. This way you get an idea of what is happening.
NeilPatelubersuggest.com is a great reference tool that will help you in all your choices.
Traffic , competition even the cost of advertising .
You may think that this is all unnecessary however if you get this right the rest is a breeze but mess it up and be lost in the wilderness never to be found.
My third and favourite tool comes from the Wealthy Affiliate stable that will give you answers by a simple serach
What affiliate program should you pick
There are so many available that the decision comes down to ones that you are interested in or complement what you do.
Plan your journey first and then add great opportunities to that structure.
For instance I write about small business online marketing so all my programs relate to that.
therefore I am not going to sell you a Chinese meal I will only offer things that are closely related.
High paying affiliate programs are easy to get.
Are affiliate programs easy to get?

Yes, ridiculously easy however they do vary greatly in what they offer.
Some require no experience however many want proven results because they demand good marketers.
The best way is to start of with a couple of easy examples and build your experience. This is a big business venture so you need to treat it with respect. You also need to see some results so that you know that you are on the right track.
Wealthy affiliate have there own program and access to many others that come with some sort of product vetting. It is a big world out there so take some hand holding in your early days. If only to make the future better.
A simple trick to find programs is to type into Google a search term , leave a space and type affiliate, Volla a list of opportunities related around your niche
Is SEO knowledge Important for affiliate marketers
The answer of course is a big YES. Google make the rules for the internet and if you don't march in tune you will be left out of the parade.

This relates to structure of articles and how they are presented including Keywords, meta description, writing , headings, internal and external linking as just a sample of the things you need to understand.
Don't get blown away with this because there is ample support for you on the journey.
If you use WordPress then Yoast SEO will train you on all the ways to the top.

This is not a nice to do issue. It is a must do or miss the target completely, your choice.
Conclusion
As an affiliate marketer I can not sing its praises hard enough however it is not a get rich quick career. You need a basic understanding of the whole process and then an incubation period where you learn the craft.
It is possible to make some money along the way and that is great however the big bucks are down the road abit.
You can earn income from many streams and both one off and recurring payments as you select the best options to go with.

The premise is to build a viable business that will support your lifestyle over many years.
And finally you will waste a lot of living hours if you don't get the infrastructure correct.
Understand your Keywords and your SEO before you select your affiliate associates.
You want success not disappointment.
High paying affiliate programs, and why you wont make it by Peter Hanley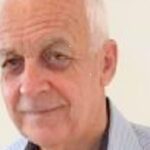 Internet marketing has become the cornerstone of small business
and I have dedicated my time  helping people start new businesses
and take others to the next level.
I have found that basic needs can be found in a
simple training package.