What can we do to stop Global Warming as a single individual. You have the power to make great change possible and here's how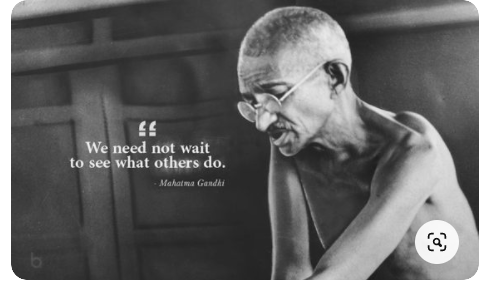 Provide awareness to others
The ignorance on this subject is often alarming driven by media that want us to disown the idea.
The fossil Fuel Industry are using every endeavour to cloud the very waters of belief in marketing that follows the Tobacco Industry war on smoking.
You can be a great Greta Thunberg by simply spreading the word and driving it up to decision makers in your own small way.
I was not a believer but then the light came through
Like many of you I believed in cyclical seasons, some good and some not so good and that was just the way it was.
In fact, I really think that I just did not want to believe because it was just to hard to understand that we need change.
I live in Western Australia with a low population. wide open spaces and no real manufacturing. How could I see change in action.
I had a brief involvement in the sola industry and my eyes were opened to what could be done.
Furthermore I also live among some of the largest mining operations in the world , including Coal and coal fired power stations so I understand the revenue generation of mining.

Then Greta Thunberg popped her head out of the clouds. Most around me saw just a silly little girl that new nothing about Global Warming. However, I was captivated by a symbol of change.

This brave little Girl did a lone vigil against the odds that turned into millions rallying around the world in a relatively short time. School children the world over joined the movement and had a voice that was heard by adults that were prepared to ignore the truth.
Greta did not want to be a symbol however she single handed created a movement that would not be stopped.
Change had begun


Low and middle-income nations received nearly $16bn a year between 2017 and 2019 to fund projects related to gas, a fossil fuel that worsens global heating. This was nearly four times more than international public finance for wind or solar projects."
The Guardian May 2021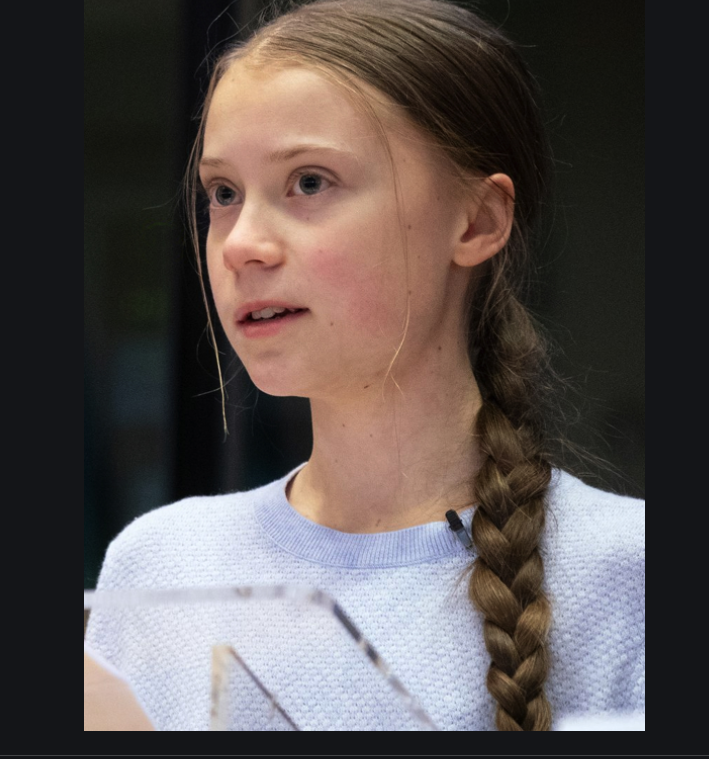 This movement was not about fame or fortune it was about belief and change.
My next figure of change that did it for good
We may get a bit of disagreement on this one however the results will be the same.
Elon Musk wanted to electrify the automotive world to bring about his own level of social conscience. Remember that it started with house hold Solar Panels and the need for battery support that would lesson the need for Fossil generated power.
Joining the Tesla movement was based on change. This went against the beliefs of 99.9% of people that believed it was an impossible dream. Electric cars would never happen.
The change was to eliminate dangerous exhaust gases pumped from billions of vehicles every minute of the day.
Elon shouted pollution at every opportunity.
Yes I know he got rich out of the car factory however it was at a great cost and risk that few would take.
Now some 12 years after the first Tesla was put on the road they are aiming for over a million cars a year in world wide distribution.
More importantly nearly every car manufacturer in the world has followed suit and people like Volvo, VW and others are aiming for 100% electric supply between 2015 and 2020
What can we do to stop Global Warming and change
Change in a grand scale

This is change on a grand scale started by one individual for what ever the motive you wish to apply. Mine is for global Good a goal that is being accomplished every day.
Locally We have a Entrepreneur called Andrew Forrest, Andrew made and makes money from Iron ore. In fact earns about a billion a year.
His latest gamble is in Green Hydrogen. This is a fuel from Oxygen and electricity that can power many things. His dream is a steel plant without pollution.
Andrew is not the only one working with Green Hydrogen however he is taking it to a new extreme.
In the US Truck maker Nicola is producing heavy haulage based around Hydrogen power.
The name Nicola is a play on Tesla however both are now fighting for the Semi market using zero emission power. This will make a huge difference to the Transport industry.
What can we do to stop Global Warming and government intervention
The list is extensive but many governments are ignoring the facts
In part governments are controlled by the Fossil industry. It is such a massive industry that they can pay to be listened to.

Furthermore my own Government in Australia is blind to the facts. They keep authorising Coal mines, ignoring the Electric car revolution and not making sufficient plans to reduce carbon emission.
The US and UK have a similar issue although Biden may be thinking more wisely than his previous counterpart.
Many countries in Europe subsidise electric vehicles and penalise the polluting petrol engines.

Even China has taken a strong position and has both a Tesla factory and their own car by Nio.
The revolution has started it just needs energy
I am writing this blog because I care. As individual it is hard to make a difference however getting people on board is a small answer to help spread the message.
It is a fact that 19 of the past 20 years have been warmer than any other period.
Back in 1980 people pressure demanded a change to the use of chlorofluorocarbons because of the damage to the ozone layer. The CFC manufactures denied liability and claimed there was no substitute for refrigerant gasses. The lied. However a law was not passed until 1987
when a substitute product miraculously materialised and CFC's were banned.
Fossil Fuel is causing damage to the world Atmosphere, the Ocean, waterways and public health. It is time to demand change
Who are the major contributors to Green house gas
l
| | |
| --- | --- |
| Electricity and heat | 30% |
| Transportation | 16% |
| Manufacturing and construction | 12% |
| Agriculture and Livestock | 11% |
| Burning other fuels | 8% |
| Land Use and Forestry | 6% |
| Fugitive emissions | 6% |
| Industrial Processes | 5% |
| Buildings | 5% |
source Dr Karl K
What can we do to stop Global Warming with your participation
But what can we do
Here is a small list of ideas that will make a difference. How many is your government doing
Gather electricity from Solar, wind, Hydro or even Nuclear.
Battery and Hydrogen powered vehicles
Intensive farming.
Planting trees and stopping the removal of forests
Green Hydrogen manufacturing. ( Grey Hydrogen is produced from fossil fuels)
Greater building standard to smart constructions
Crypto currencies have been blamed for excessive use of Electricity with mining the currency. Change has come where miners are now working with renewable energy so that the industry is not tainted with blame. This industry is an example of a massive shift in moving away from past ideas and moving to the future. Blockchain technology is a revolution that is happening as we speak. Finance , Insurance, banking and any where documented proof is needed is achieved instantly and with a much lower cost.

Covid-19 has made a change. With lockdowns and working from home with much less travel has seen results the world over. Much less smog and lethal emissions have been experienced the world over.
We want to maintain a life style

Over time our general well being has improved and that should not change. Transport including planes must continue however perhaps we can do the better.
The old ways can change. Our history of trying to destroy the environment can stop and everyone can do their bit to contribute.
However we need to shake a lot of people out of lethargy and take action as a group.
We are managing the plastic war, the Tobacco industry, recycling and now the Fossil Fuel energy, power is in on our side
I was just listening to Elon Musk talking about Fossil fuels and he was saying it is a finite resource, one day it will run out so why not change before day zero. Accelerate the world to renewables.
Gross ignorance off the science is evident at every level.
A great read is "Dr Karl's little book of climate change science" available from Amazon and others. It's only about $9 and good for kids and adults alike. It lays out the facts.
Conclusion
I wrote this in the hope of moving someone to change. Most will simply shrug the shoulders and say so so what! Some will take the challenge and try for a difference.
I have not gone into the science because others are better at it than me however I am alarmed. The atmosphere, the oceans and the population are at peril. Not today, maybe not tomorrow however our children and grandchildren will be the recipients of change and not for good.
Lets all be a Greta Thumberg and spread the word
We have a duty to change.
Success is our responsibility
What can we do to stop Global Warming by Peter Hanley