Tesla-When a company has it all. I am an unashamed follower of Elon Musk and the Tesla group. Now I make money from my obsession and tell why
Tesla is much more than a car company
You may either like or dislike Elon Musk however look behind the façade and there is a massive story to be told.
The Tesla story goes beyond that of Steve jobs for outstanding innovation and his achievements will be the greatest adventurer in history
Tesla vehicles started as an idea to change the world. The business was already operational when he introduced a small amount of seed capital to help the floundering operation.
He soon found out that direction and planning were needed to move forward so he joined as an active participant.
This small amount of involvement turned into an obsession and 20 hour days trying to avoid bankruptcy. Electric Vehicles were indeed untrendy and the perception was down played in every press and article.
Electric cars were just play things that would fade out and be like steam engines over night.
How wrong were they.
Paypal; the beginning
Elon first major business entry was PayPal where he bought into an established operation. It was extremely effective as we all know and he sold early for a hefty $200 odd million profit.

This provided the capital for his venture into Tesla where he made the hasty decision that risking half his money was worth the effort.
Tesla ended up taking it all and more as they worked the development stage of growth.
When you get close to the wall of no return you must take action
When the inevitable is the next pay day that you can't fund you are in deep trouble.
This is a situation that Musk found himself in during the early days however he took action.
First of all he went to a close friend Larry page and lined up a sale of shares in Tesla at a fire sale price. this was not not something he wanted however insolvency concerns pushed the issue.
Next was a very different approach to a problem.
Musk pulled every available employee to the phone and asked them to call anyone that would buy a car. By the end of the day they had sold enough new cars to cover any shortfall and this avoided off loading the shares . It was engineers, designers in fact anyone that could make a call fronted up to save the company.
Whilst Musk is sometimes portrayed as a difficult man to work for he does have a real employee loyalty.

Elon attracts a hate following
The press love to knock him and ridicule his ideas in a Tall Poppy fashion. In fact just today I read a review showing all the Gaffs he had made that were designed to the ridiculous.
In fact he has demonstrated a higher understanding of business and the environment than any peer before or after him.
An Electric Car (EV) was a pipe dream that could not be done. There were so many hurdles to overcome that it was considered it would never eventuate.
Batteries were a problem, recharging not available, facilities to build a viable number of cars too expensive, they were unsafe, impracticable and no one would ever buy them. That was in 2008.
In 2009 they sold just 500 cars to start the journey. Now in 2021 it will be close to a million cars in the year, an outstanding effort.
Elon has a different approach to most people. First of all he wants things done quicker than realistically possible. Secondly he wants it at half the price considered reasonable and finally he does not take no as an answer.
He also works absurdly long hours and wants everyone to be the same as him.
Some can take it many can't.
What makes Tesla special


The electric car is built around helping to control global Warming because of low or no exhaust emissions. The use of vehicles world wide was soaring with new demand coming from growing countries like China with their increased prosperity. Furthermore road traffic is responsible for nearly 18% of global emissions creating green house gases and damaging the world.
Musk set out to change the way transport is conducted.
Importantly Elon welcomed competition. In fact nearly all there systems are on open source software that can be used by anyone.

The Tesla model has been a different approach to orthodox car building.
He started out with a big and expensive car that had only minor market appeal. They set about showcasing a very fast and safe Automobile that was completely different to the general market. Only now after four model changes is he starting to develop a low cost alternative.
Models have been the S, the E, a three and finally a Y. This was supposed to spell sexy however the e was a Toyota brand and they had protected the word and denied Tesla the opportunity to use it.
Among many problems batteries was supreme
The limitations of battery packs included many variables;
Charging and recharging time
Use time
Heat loading
Fire risk
Weight
Packing
The battle was hard and in pact Panasonic were bought into the partnership to turn virtual computer batteries into a power system strong enough to power a large automobile.
Late last year Tesla launched a new product.
These new tabless cells, which Tesla is calling 4860 cells, will give the company's EV batteries five times more energy capacity, make them six times more powerful, and enable a 16 percent range increase for Tesla's vehicles. The tabless cells were among the first announcements from Tesla's Battery Day

The Verge Sept-20
The growth market
As we shall see battery growth is not just confined to Electric Vehicles because the solar industry is all growing at a great rate. Solar cell roofs or panels all need battery support and the market is arguably bigger than the car market.
It should be noted that this is a world wide market and not just domestic supply. Tesla has taken on the Chinese by building a local factory and supplying the biggest market in the world. The Chinese manufactured NIO is a light year behind and the introduction of a Tesla compact will see a big difference.
Finding increased opportunities for power
Elon's brother had been financed into a Solar energy project manufacturing panels and providing support batteries for domestic use. Elon joined into the group and used similar battery configurations to the cars and thus expanding on the demand for the product.
In the coming five years the supply of batteries alone will add significantly to the income of Tesla. Special factories have been set up and demand is going through the roof.


Tesla plan on delivering 20 million cars a year by 2030 up from a low One million this year
The ramp up plan from its pilot lithium-ion battery plant in California, with its 10 GWh annual capacity, includes an order of magnitude leap for Tesla to 100 GWh by 2022 before ballooning to 3 TWh by 2030
The cost of producing a Kwh of power is somewhere around $100 and expected to reach a figure nearer $50 by 2025. So when you multiply 3TW hours by $50 the income of Tesla is going to be very large.
Changing the world from the ground up
Every car company in the world is moving to EV
From a one man start up to a world changing position on vehicles.
European sales of EV's in 2021 will be in excess of 1.5 million cars, US nearly 8 % of all cars will be EV in 2021 (around 1.5 million cars) with similar amounts in China where it is estimated 30% of all cars will be EV in 2025.
Surprisingly The rise Of Hybrid cars is also growing mainly with the Toyota brand. When Tesla were asked if they would do a Hybrid the answer was a definite NO. The reason being that a full EV had far less moving parts and a Hybrid still has an engine Gear box Diff etc making the change less effective.
Another telling fact is that the European group levee a surcharge on all normal aspirated motors in the form of a tax. Therefore car manufacturers are pushing EV's where they can get a credit.
The tax can amount to hundreds of dollars on the price of a car.
Tesla are about to introduce, a ute, a truck and driverless taxis to markets this year that will bring a big increase to sales.
The Hydrogen impact on Batteries
Again Tesla stated that Hydrogen was not an option being to expensive and unstable to be considered. However many others are walking this plank because of increased power. It may be used in heavy haulage where savings can be made with increased payloads to compensate for cost
Green Hydrogen is the buzz of the year and considerable development is happening around this. This is made from water and Electricity so it requires a lot more energy in creating the fuel.
The race is not yet over but EV is a lap ahead
Elon Musk and the Tesla group have changed the future. A change that will be far better for the environment and for mankind. The losers are the Oil companies that have fought hard to maintain their lucrative market but have reluctantly accepted transformation.

It is an interesting fact that Electric cars consume electricity that mainly comes from fossil fuels, something that must be solved. However a concentrated problem is far easier to maintain than millions of emitters without control.
20 million cars a year
Tesla has plans to produce 20 million EVs per year by 2030, 50 times its 2019 production. Much of these projections are based on the inclusion of a $25,000 EV "within the next three years" – as announced at the recent 'Battery Day'. There are already several EVs at that price range, but none with sufficient utility for owners (a combination of cost, range, access to charging etc.) to be truly head-and-shoulders better than an average priced ICEV. Adding a lower-priced vehicle to its portfolio would position Tesla to capture 45% of our projected 45 million passenger EVs sold in 2030. 

DNV .com
What can you do about this
Tesla shares are going to go ballistic in the coming years, analyst's are picking a share price of ten or twenty thousand from the current $700 level. This is not investment advice nor do I understand the future however I do believe in what has been achieved in this start up period.
I have not mentioned SpaceX or the Low earth satellites that will beam fast internet to areas that previously had no chance. Nor the Boring company building tunnels at low cost and quicker than ever before.
The future has changed and you can change with it by buying a small investment into a huge growth cycle.
Simply set up an account with eToro and throw in some loose change to get a small part of the action. Off course there is risk involved and you should not put your inheritance across the table. However start the journey and become more educated on the opportunities coming up.
{The author has Tesla shares}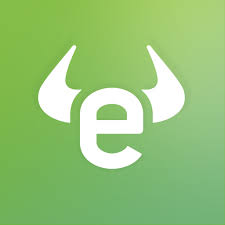 Tesla-When a company has it all and for the right reasons by Peter Hanley
Buy on line and trade today