Are blog posts just short stories with a big message? The idea of a blog is to get attention, keep them reading and take an action but how?
Telling your story to capture imagination
Writing a blog is really like painting a picture, it pulls on the senses, blunts the edges and represents what is real or imagined.
However a lot of art is hard to understand therefore let your blog not take that direction.
So I headed to the Louvre
Stay with me because this is important, the most famous painting is that of the Mona Lisa However it turns out to be a very small painting and left the crowd wondering and wanting more.
It was like a short blog, not quite enough but with the right Keywords.
Next was the statues and the Greek Gods all over 10 foot tall and totally nude .

These were the long post and great SEO because you could see everything.

Weird paintings and blogging
Salvatore Dali is right up there with paintings that are hard to understand however they do manage to keep some interest.
Let's not forget Pablo Picasso who was ahead of all of us in his own mind but really hard to read. Picasso painted for the few that understood and that may not have been me.

However Monet was picture perfect so that everyone would sit in and take in every flower in the garden, written for the reader
Blogging for the reader
So what type of artist are you. Do you want to be short and sharp or lean to the weird side where few will understand where you are going.
It is important to remember that these influential artists all tried to send a message as much as entertain you. They wanted you to read into their work and understand the journey they were on.

That is why I started this story relating to Blogging as an art form. With a billion or so blogs floating around which ones are you going to read?

The ones that Google has in his gallery and on display. They are found by using great SEO and search terms just like wandering the Louvre. A definite roadmap to the destination.

The marketing is on Social Media the guide to great works of art.
Are blog posts just short stories and here is why.
How to write a blog post with a story
While we all want answers to the many questions we have we also want to be entertained.
The first page of any search term, the only place to be, contains about six listings. Readers will pick out one to look at however will they stay the journey.

Off course your heading and meta description must be spot on. Readers only spend a second or so to make a decision so that is important however the next is keeping there attention.
We all suffer from a fair degree of attention deficit. There are so many things to entertain us that only the best will keep us on track.

Give them colour, show them pictures provide a solution with a promise of more to come.

How to eat an Ice-cream cone
Lick it naturally: however there may be a better way

The question, the answer and a promise of more. The story will continue with ways to get extra satisfaction out of a simple solution.
How many words in your blog story

The original solution was as many as it takes to write the search answer.

However this is not enough. For example I just read the life story of Elon musk. He went from being a student in South Africa to the richest man in the world with Electric cars and rocket ships. Sometimes Bezos is on top and sometimes Musk depending on the day.
The book was about three hundred pages to tell the story not just a short version.

When I saw the Mona Lisa I thought gee that's small what's all the fuss about.
However loads of books have been written to explain the story. The eyes in the drawing look at you where ever you are, the facial expression tells a story we will never really know.
Was she his Mistress, a school girl or someone's wife and what was she thinking.
The prise of vegetables, how cold the day was or of about hidden love.
Unlike some artwork of the sixteenth century, the Mona Lisa is a very realistic portrait of a very real human being. Alicja Zelazko of Encyclopedia Britannica attributes this to Leonardo's skill with a brush, and his use of art techniques that were new and exciting during the Renaissance.

Art world

It is a visual representation of the idea of happiness suggested by the word "gioconda" in Italian. Leonardo made this notion of happiness the central motif of the portrait: it is this notion that makes the work such an ideal. The nature of the landscape also plays a role.
Leonardo Da Viinci.com
Explain the story to build your blog
You have learned a little about the Mona Lisa and how it relates to blogging. This has kept you on the page and finding more about a simple message by story telling and getting the message across.
It is visual education in the use of words to deliver a message.
Then hopefully they will find something to click on the page and make you money.


Blogging is about building an income
If you are going to spend months and years creating blogs that get read you will want some reward along the way. It may be a journey of love however turn the love into cash.

Affiliate links are the most common form of income or selling physical products.
Referrals to a website can also increase the chance of a sale.
Off course there is advertising when you get a bit of useful traffic however you need a bout 10,000 visitors a month to qualify.

Don't be shy about wanting to build a business from your blog. You are providing a service to the community that takes time and money to do thus reaping a reward is considered fair.
You may be paid to write a blog for a website and gather links to a buying position.


Getting readers to a story blog
First of all is that you must use the correct use of Keywords accompanied by great SEO procedures. You want page one this is the only way to arrive. However it will take time. In fact it is often a good part of a year before you get to the top of a high traffic key phrase.
Blogging is not a quick return as you grow a Know, Like and trust following. However it is an art form that carries readers on a journey.
Conclusion
As an avid blogger it is my belief that you get returns on effort in many ways.
The inner writer gets unleashed
You build a following that likes your work
A business is established that will pay you well
You can be better than 90% of other bloggers by following the rules
Not everyone can or will put in the effort however you can be the one.
Get the inner writer going now.
Wow to take your readers on a Journey.
Are blog posts just short stories with a big message by Peter Hanley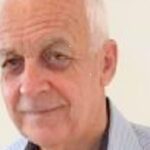 Internet marketing has become the cornerstone of small business
and I have dedicated my time  helping people start new businesses
and take others to the next level.
I have found that basic needs can be found in a
simple training package.