We discuss writing a blog for money at little cost. Blog writing is an art and it needs to follow a few simple rules that are well played out here.
Blog writing is an art form
In my mind, and probably yours, the sole reason behind writing a blog is for money.
It may be for a business web site to introduce something to sell.

perhaps to generate enough visitors that you can promote advertising.
Or even as an affiliate site.
When you start out on your pilgrimage to endless cash you should be clear in your own mind which direction you are going to take the blog.
There are things you need to start with and these will be covered more as we take you deeper into the adventure
| | | |
| --- | --- | --- |
| Good Domain Name | Great SEO | Quality content |
| A cheap, reliable host | Affiliate links | Catchy Pictures |
An adventure in blogging that will lead to a return
How long is the journey to money?
First of all, you should understand that this is not an overnight story of instant success. It is a journey of many months, lots of writing, learning some new rules and patience.

Therefore that is one reason you need a plan that takes you into the future with tick boxes of accomplishments.

Google does not trust the new Blog site. In fact, they will only increase your rating by about 10% a month so plan on the trek to 100%. Don't become disillusioned along the way because you are building a real business, one that will return you to a living if done correctly.
Some of the better blog sites include;
Huffington Post
Monthly earnings $2,320,000
Mashable
Monthly earnings $560,000
Perez Hilton
Monthly earnings $450,000
Techcrunch
Monthly earnings $190,000
Copy Blog
Monthly Earnings $ 2,750,000
Tuts
Monthly Earnings $833,000
Fashion blogging
A great enterprise
Eating blogs
so many
Like every industry, there are top earners and a large percentage that scrape the bottom of the pool. Where you want to be is your decision, success is all up to you.
81% of US consumers trust a blog
70% of consumers learn from content and not advertising
60% of consumers trust what is written in blogs
82%Enjoy reading relevant content
53% of bloggers are between 21-35 years old
23% of all internet time is spent reading blogs
Are you ready to start your first blog?
Well, wait up a bit, we need to get some things in place before you go racing off with an award-winning post.
most importantly;
You need a domain name and a web host
For instance, my domain is: https://www.onlinebusinessmarketing.info

It states what I do and is used as my brand. I also have other sites that reflect other businesses. Your cost for the first year will be about $12. However, we can get you a free one as well but it will be generic and not reflect your brand.
For instance, I have a site dedicated to rescue cats called www. katiehan.siterubix.com
This blog is really Facebook site on rescue cats and that delivers traffic to the site name.
if it gets too popular I will pay for the domain name.

Hosting is a very important decision so I will introduce you to a free site at Wealthy Affiliate.
This will allow you a no-charge service for as long as you like for a couple of sites. While you only have one blog site, this is really ideal.
You get a bundle of training thrown in as well as 24/7support and a forum for more help and encouragement. There is no better site on the web.
What's next on the blogging journey?
You will need the basics of SEO to ensure your blog is visible on the internet.
Google is all-important and needs to be treated well because they control traffic.
Then you will understand that YouTube is equally as important and Yahoo and Bing play a role as well but Google stands above them all.

We talk about the blogging journey and in many ways that are controlled by the search engines, they don't trust a new blog and in fact, Google only increases the trust factor by about 10% a month. Yes, nearly a year until they want to play with you properly.
So remember that in your planning you will put in a time factor to success, forgetting that overnight does not happen.
So what are the SEO things we need to do?
You should always remember the search seconds.

This is the precious time that you have to attract your readers when they are looking for an answer. Searches don't waste time pondering they click the eye candy that is attractive and in the first few lines.
For example:
Missed Call calculator – Verdi Business Messaging
https://verdi.net.au › virtual-office-
Google search
How much does a missed call cost you? Your business needs backup at all hours of the day, with a support message service we cover Lost traffic, Branding and Staff support
The above is a site of mine with a calculator that sits at position one in Google, Yahoo and Bing. The keyword is Missed call Calculator, the domain is Verdi and the message is on cost.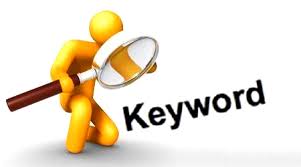 The Keyword is what people type in to search for an answer however on page one of the searches there will be 10 answers to the same problem.
The first three on page one will achieve about 85% of all clicks so you need to be there.
Spend time on this and your future will be easier. Keyword research
Writing a blog for money is content writing
Is Blog writing really Content marketing?
You will assume that they are really the same thing with a similar destination.

There may be an occasional blogger who has altruistic purposes and no interest in financial benefits, but they are few and far between.
We are discussing Money blogs here so let's move on.
Money comes from different sources so you really need to have a plan targeting your income.

Advertising
Pay per click
Advertising
Pop-ups
Advertising
Pay per impression
Affiliate income
Product sales
E. Book literature
Training
Referring
Selling
You may have all or some of these at any time.


I am an affiliate marketer and don't like advertising messing up my sites.
My volume of readers is lower than one that can earn big on blasts of adverts.
Therefore I would recommend products that I use, have a couple of e.books, refer clients and provide training.
Where do you find Income buddies?
This will depend on what you are writing about and what products you will recommend.
That means you need to set up your alliances early.

The question you will ask is "how do I find an Alliance?"

Affiliate sites are hosted in many places and the search can sometimes be a daunting experience.
Presume you want to write a blog comparing two products, so let's pick an easy subject like
Lawn products. This is far enough away from most of us being involved in
You will then Google lawn products (leave a space) affiliates. The list will come up pages long.
Become an affiliate for both of them and then write a comparison with your affiliate links to both.

That way you can't lose. People will look at inferior opinions and buy the product.
How easy is that?


Try it now in your niche and see what you can deal with.
Show some experience before you enlist in a program.
Most companies require experienced bloggers or content marketers. How can you do this when you are new?
Start a blog and do a few posts so that you can show the form.
Some companies will start you from day one like Amazon and Wealthy Affiliate so you can build from there.
Check your links
When you create links to your affiliate or selling sites you lose some visibility to them.
Each site should include Google Analytics to track your call statistics, but single clicks are different.
I use a masking site that provides a cloaked or masked link that tells you everyone that has clicked on that link. Not by name, but certainly by number. This can then be paired with your affiliate statistics.
My choice is Pretty links and I did write more on that
Writing a blog for money, now for some fun.
Now we start to write, the fun bit.
However wait up a bit, we still have things to do.

All SEO advisers agree on several issues.

A blog should have an average of 1500 words written in non-technical Jargon.
Sentences should average less than 20 words and paragraphs also short
in less than 150 words
Headings should start at #1 and cascade down, never going back up.
Use tables, lists and pictures with alt tags completed.
Next, use internal links to other pages on your site or on the page.
Then use external links to authority sites.
Plenty of transition words in a positive voice.
Your keyword in your heading, your meta description and in a subheading.
Furthermore, you can use your Keyword once every 300 words.
Headings and flow
Your document must start somewhere like a question and finish somewhere like an
answer.
Many writers do the headings first because this allows you to structure the document and then fill in the writing. This makes page building very easy
This is an easy calculation. A 1500 word document that has an average paragraph of fewer than 300 words needs 5 headings at a minimum. 20 is great
Writing a blog for money will include pictures

Pictures allow for speed readers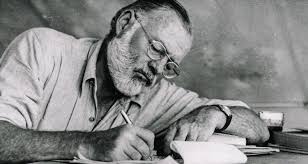 We all love a pretty picture however it must be relevant to the subject and be sized
to fit the page. There is also a box that is called Alt Desc. This is what the picture is about so disabled readers can be informed along the way. It was considered ok to just insert your Keyword however with a change comes adaption.
Writing a blog for money and Google.
How does Google look at your great work?
Google has a rating described as E-A-T that it applies to all blog submissions.
Expertise
This relates to your demonstrated ability to write on the subject or degree of learning.
An example would be a doctor writing on medical issues would feature greater than a layman's view on the subject.
Layout your authority and back it with substantiation.
Authority
Again, Google looks at you and what you have accomplished. It is important that your site has a great About the author page and that it contains all necessary support documents to back your claims.
Trust
Why would your readers, or importantly Google, grow to trust your contributions? Google trust is earned slowly and in fact, will increase by only about 10% a month. So back your claims up with facts, figures and authority.
Other issues with Google trust
All your links need to be Https links, not the old Http Ones.
Your site must be Mobile friendly.
Spelling and grammar mistakes will affect you
Your content and how Goole will see it
They will look at several areas of writing that gauge what you know about the subject.
Content and Quality questions
Expertise questions
Presentation and preparation questions
Competetive questions
So much to learn and so little time
Like anything you first attempt, the going is tough to start and the ride becomes easier over time.
The biggest step is starting and this stops so many from a promising career as writers >
You can get a domain, have it hosted to find a Keyword and start writing. You will probably look back sometime in the future and wonder who wrote your first blog.
Because you will have come so far you won't recognise yourself.
Be patient, it is not an overnight sensation it is time and quality that will deliver results
Conclusion



You will love the experience of blogging, it is good for the soul and your efforts will be helping someone achieve a result.
The niche matters not, but what is important is your input on a question that needs answering.
I have written nearly 400 blogs with over 2 million words all based around marketing for small business.
Every day I wake up thinking of new Keywords that I can use to enhance the reader's knowledge and help their journey.
Please feel free to leave a comment below. I appreciate your input and Google adds it into the like and trust box to improve my performance.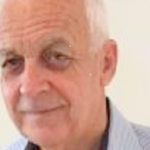 Writing a blog for money by Peter Hanley