YouTube Shorts' massive growth story includes all social media. If you are not in I am sorry you are missing out
What are shorts and what do they do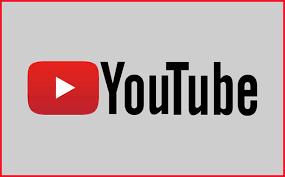 Shorts are 60-second videos on any subject by anyone anywhere and anytime. Sometimes called reals they appear on Facebook. TikTok. Instagram and of course YouTube.
At this stage, they can not get enough volume of product yet anyone can do them on a mobile phone. Like anything else, they do have a user profile and are not directly selling anything but they get volume and heaps of it.
In your Youtube channel, there is a shorts section where you can load as many as you like. if you are wondering about using shorts from others don't do it, it is unsure whether anyone would ever pull you up but we just don't know there are always complainers.
YouTube Shorts is the short-form section of the video-sharing website YouTube, hosting content much like YouTube's primary service but in a vertical format with a maximum length of 60 seconds. Since being made available to the public in July 2021, YouTube Shorts has accumulated over 5 trillion views. Wikipedia

Wikipedia
Facebooks Reels
Just like shorts, they are 60-second captures that will interest someone at some time.
Use Reels to make immersive videos that entertain your fans and help introduce your content to new audiences. Whether you choose to create on Facebook or on Instagram, Reels is the best place to grow creatively, grow your community and grow your career.

Meta
You can make money by gathering stars and being a creator that they like Read what Meta has to say on this
TikTok is the domain of the young
We all know this is a Chinese-based media that has risen up the charts like a golden lion.
However, it is full of shorts and playing a game.
Can you get traffic using Shorts and Reels?
One way is using captions however on YouTube and Facebook you can put a link in your comments and in Reels use your Bio so people can find you.
Building your channel will get you a following and potentially tens of thousands of viewers every month.
You just need to get attention and keep them interested. It may be break Dancing or cooking tarts whatever is your thing
I have dropped a few shorts based on our method of creating massive passive income.
We use reels and shorts as a way of attracting clients and the clicks they get will really surprise you.
Passing fad or new fixture
It seems that the need for action entertainment is taking the market by storm. Youtube can't get enough new material to keep up with demand.
It is like a visit to YouTube where you rarely watch just one video, you end up watching a dozen or so at a time because they are interesting.
"The topics may be complex but the delivery can be fun. I always think about what I want to watch, personally, and that is what I put out there."

Dr. Kojo Sarfo, DNP
Making your own material
There are several rules to follow.
Know your audience. Are they male/ Female young or old?
Maintain relevant content
You only have 1.5 seconds to get their interest, use it properly
Make the most of 60 seconds.
Learn the game and continue to improve your work to build a big following.
Conclusion
As an old guy, it has not got the same watching fascination as a seventeen-year-old on TikTok.
However, it has a marketing interest and is extremely suitable for today's market.
You do need to look into reels and shorts
The YouTube Shorts' massive growth story by Peter Hanley