Google analytics form conversion made easy. This procedure using analytics is sometime confusing so we make it easy with Monster Insights.
Why do you need to track lead forms, isn't a lead a lead?
The answer is a definite NO. Whilst all leads may be good, understanding where they are coming from is vitally important.

We have many posts and pages, even websites and social activity where buyers may fill out a lead form.

If you understand the journey then you can apply far greater attention to the winning formula.
This has always been too darn hard, set a Goal in analytics and start plastering your sites with code. Like you I have avoided it like the plague until I found the secret.
The answer to my problems came in a free offer from MonsterInsights available for you now.
Lets
First of all Let's look at MonsterInsights and what it offers.
A full Google Analytics report on your main page
The headline analyser to die for
Ecommerce tracking
EU compliance
A-B Testing
Affiliate link and add tracking
Website audience report

And todays special training on Forms Plugin and tracking
We all need a contact form on our site and that is a given because we need that email address.
That address will form a new step in our marketing campaign and furthermore build a real asset for your business. It is really that important.
At Monster insights we have WP Forms that does everything for you.
It comes in a light version and a Pro version for those that want more.
WP Forms
First of all download the MonsterInsights plug in from the site.
Then you can upload the file that has been saved from your plugin. Pretty easy stuff that I am sure you have done before.
Now go to addons and choose WPForms and install the program.
Go through the setup sheet and enable tracking in your Form views and submissions.
You can do a form for any or every occasion and they will be stored at The Monster.
Installing the form on your page the easy way.
In a page or post you will see a drop down called WPForms.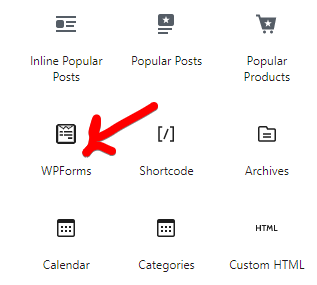 You will then get a request on which form you want to display. Choose the form
and it is all done for that part.
Understanding your customer journey
Using your Google analytics that are displayed on Monsterinsights immediately indicate where your traffic is coming from. This can be very useful in your future .
Google analytics form conversion made easy when readers want more
Readers are looking for more
It is an interesting phenomenon that when we want something we want to know all about it.
We might look at a new car advertisement 20 times without more than a passing glance, until one day We make a buying decision. Our whole focus changes.
We can't get enough information on what we are buying, we buy car guides and look at comparisons and every available detail so we make an informed decision.

Therefore you may get many readers to your blog however a small percentage will want more and this is how you give it to them.
Show them their future self
How great will you feel when you drive up at work in the new VW T-Rock . Your mates will ask you all the questions and look on in envy.
Mary-Jane Smith did exactly this and you know what, her mates looked at her with a new vision of the plain Mary-Jane, now a car fanatic that knows things.
Use visual images to solicit feelings of success coming from others
This new article will take you forward faster than ever
That's our promise or your money back guaranteed. We can make this promise because our return rates are the smallest in the industry and we just know this is for you.
These are the things to tell your customers to get them coming back to you time after time.
This is not a game it is the marketing war and there are battles to be won.
Your greatest asset is a database
Your base may be worth up to $50 for everyone on it. An asset that can be sold and monetised or used to deliver higher returns.

The hardest part is getting the base together and that can be done in many ways.
The most useful is a web form because these are the ones that are interested.
You have their full attention, have developed know, like and bordering on trust.
the three pillars of selling. It is now the time to convert them.
Regular contact is essential
It is one thing having a base it is another keeping them hot. This when we use email , newsletters, SMS or even an old fashion telephone. call. You are almost guaranteed results with follow up marketing.
you can use your prime property or an upsell to something different to move their money.
Good social media plans explained
Good marketers email every day. Yes, that is right every day because contact matters.
Keeping them at front of mind is a consistent battle which is easily won.
With automated emails and ready built newsletters it all happens seamlessly for you and returns income every time you do it.

Not everyone will buy today or even tomorrow but until they unsubscribe they are all yours.
Telling you to have a contact form, build a database and do up a plan of action is necessary because it is so often forgotten.
Furthermore Look at your daily emails, the most common are from the highest achievers. They are hell bent on getting your business.

Emails make a huge difference
Follow these procedures and you will come out on top of 90% of others
Coming out on top in a very busy world is necessary. The internet is competitive and you need to be better than average to survive . A database gathered from a signup form is a potent weapon with which to pursue sales. The ultimate aim of us all.
Other ways are from Social media, meetings groups, competitions, surveys etc.
Conclusion
Every part of the marketing mystery is vital to your success. Building a database of interested followers is really an essential ingredient.
Doing data collection the easy and cheap way is a job done that will continue to repay you for many years.
I have a base of just under ten thousand that get a newsletter every week with really good returns.
you can as well.
Google analytics form conversion made easy by Peter Hanley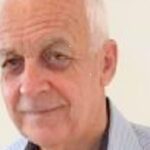 Internet marketing has become the cornerstone of small business
and I have dedicated my time  helping people start new businesses
and take others to the next level.
I have found that basic needs can be found in a
simple training package.