The best way to start online business without experience. Now is the time for action with COVID controlling our jobs and needing more money.
How do you start a business with no money?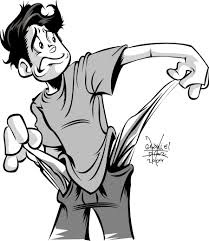 You don't. However if I said with minimal funds we might be on a winner.
Don't believe the hype promises of no money, no experience, no website and massive instant returns.
Let's clear up that the internet is full of scams and there are those that make money and the others that pay money. Don't get caught up in the fast cars, exotics holidays and no work. It is a fallacy.
Next up is a truth that not many will tell you, it is that you can buy a business or make one, the decision is yours. Suppose you wanted a pizza shop near where you live, there happens to be one for sale and they want paying for all the fixtures and fittings and an amount equal to 2.5 years of proven profit. First of all if there is no profit why spend the money and secondly do they have a great reputation.
Suppose there is no pizza place so you find a vacant shop take out a five year lease (commitment) buy all the ovens and boxes, paint the building and open the doors, and no one comes.
So you run for the first year at a loss and slowly build up a following however the cost is nearly the same as if you had bought a business.
The internet is different, yes you need a computer and internet connection but that is really all except for one important ingredient.
The best way to start online business without experience and choosing the best.
What are the most successful small businesses?

I don't want to be difficult here but generally it is the one most suited to you.

Do something you love and not something you know is my best advise.
Then think about your long term plan to build a sustainable business.
You can sell product on Amazon, eBay or other similar venues. This is really easy to set up but the margins are very low. As an example Amazon have cut commissions twice in months and you now earn between 1-3% on a sale, takes a whole bundle of work for a very small return.
Of course you can buy some products out of China for cheap, mark them up and advertise on Etsy or eBay. The problem is that many others like you are doing the same thing and the market is crowded. ( I have some left over if you want LOL). As well you are risking good capital if it does not work.
I am not knocking the idea of selling a hard product, hey, I have been there and seen it done successfully. In fact my granddaughter makes jewelry and sells it around the world. She is not yet killing the pig but it is the start of perhaps a good business but certainly a good learning curve.
Selling virtual products on the internet
Just like selling free air. It may be audio books, training courses or any number of items we will cover. The transaction is virtual the result may be physical.

The option here is to gather products with a good return because the amount of effort is the same. You may sell an Amazon book and make $0.75 or an insurance policy on Prime and make sever hundred dollars. You must remember however you will sell many more books than insurance policies.
Recurring revenue products are my favorite because you build a stream of income that can be unlimited. Suppose you sell by some means a subscription to a online storage vault. There are many of these including Amazon. The user pays a monthly fee and you receive a percentage as long as they remain a paying customer, months or years. One customer may pay $10 a month but a hundred will pay $1000 and so on up to no top end.
We have a whole bundle of these products that are easy starters
The best way to start online business without experience however adding some training.
It all starts with a basic knowledge of internet marketing
You will need to know how to build a website or funnel at the very least to promote your products.
Then you build on that to all the marketing ideas that will make it sell.
SEO, paid advertising, external and internal links, structure and content as a start. If you don't have all this down pat then click below and start some basic training at no cost.

The benefit of taking this training is that you immediately become an affiliate and they will show you how to make money as you learn.
I cannot teach all the basics in a quick post like this however they are necessary to build your income. I said no money but the substitute is your time, you don't make a pizza without learning nor do you sell on the internet.
Is starting a business hard?
This term is searched so often that I thought I should include it. No it is not hard and almost anyone can achieve a great result marketing on the internet.
The trick is understanding what you want to be involved in and doing it. Make a plan going forward and set a great destination where your personal success is marked as stage one. Then build on this to a far greater level than you ever thought possible.
Just like a fixed business you can buy one that is going but the cost is high. Starting one takes time and some learning to get to the point of sales.
The best way to start online business without experience and making money
Can you make money online?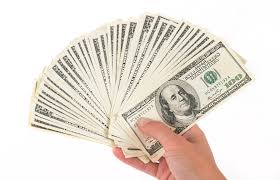 How about a Million Dollars a year as the first target. The beauty of this is there is no ceiling to your income. No one says what you can or will earn it is entirely up to you.

If you work a 9-5 and get paid $25 an hour you know the end result and then the government takes a dip into it. You also have clothing, transport and all the other expenses that limit what you can spend.

Online money does not have a clock it works around the face and never stops. I am In Australia however the UK is eight hours behind and the USA up to 14 hours difference so whilst I sleep buyers are active.
I am not promising any money or any return to anyone however the facts are there to be seen but it depends on you, your effort and sometimes luck. If life was easy and you could just dial up a return everyone would do it. This does not happen in real life so understand the journey before you start.
You can make several hundred thousand dollars a year as an Engineer, Lawyer or Doctor but it takes six or seven years of advanced study to get a paying job.
If you spent time on the internet the journey may be much less.
Is blogging a good idea to make money?
Among many Ideas I am a blogger and have written enough words to fill about ten adult size books.
I am also a slow typist with two fingers so it has taken me a heap of time to get this far into my journey.
Blogging is a lifestyle for writers or those that want to write so make sure you are prepared to put a lot of time into a result. In your blog you can sell products both physical and virtual and when you get enough traffic throw in advertising to complete the flow.
You can write blogs for other people and get paid for the effort or adversely have them write for you to increase your exposure. It is a whole world of opportunity but it is not a get rich quick scheme.
The best way to start online business without experience and getting rid of the hard bits
What is the hardest part of starting a business?
This is included as another common question posted on the internet. The answer is knowing what you want to do and how you want to do it. This takes deep soul searching and often agreement with family members that will be critical and perhaps not have the same excitement you do.
The second part is planning. Not in your head but written down on paper detailing what you want to do and how you will achieve it. You need to know what you are selling and the returns you will make and how it will all be achieved The more comprehensive the greater your understanding and chance of success.
Finally you will need a cash flow going forward. To this day after many decades in business I still run a daily cash flow projecting the next twelve months. It is on a simple Excel spread sheet and each quarter summarized so I have months, quarters and years.
You will have commitment, costs and outgoings to meet so you must be prepared for them. Yes it is dynamic and things will change however you can see what is coming up and make changes to meet the variables.
Are there harder bits to a business once you are going?
The first is continued commitment. If the returns aren't coming quick enough then the ability to give up is always present. Business takes time and perseverance and that is why you need to look at your plan and modify it to reality. It will take effort so accept the fact and allow for it.
Next you have diversion opportunities, those flash offers on the internet will look like better possibilities and will tempt you away from the main goal costing you money. It is called the shiny object syndrome and will remain with you forever. The only remedy is focus and maybe to be burnt a few times until you learn they do not work.
Traffic is probably the hardest element that you will face and it is a problem for us all. There is free traffic and Paid traffic
The tools you will require

I have already said that a long term plan and a cash flow are necessary and an understanding of web pages and using a platform like WordPress to build your business.
The next thing is to build a delivery mechanism around you that will create traffic.
Multiple streams of traffic are needed to create volume and regular viewers.
This starts with social media and setting up your various accounts. First of all is a LinkedIn account with a great picture and BIO. Add some business details and treat it like any sales platform. Answer the question "why would they want to deal with you?"
The next is the old standard Facebook. It may be a grandfather but it is still growing and is a source of many inquiries and a great advertising potential.
The balance depends on your market niche because each has a age and interest.

The next is content and its relevance to your audience . Content marketing is important because it builds a following.
Having a great web host is also important because site speed and mobile marketing are two important ingredients. These two small things can make a 50% difference in results. Therefore I choose Wealthy Affiliate, they are fast, efficient and with 24-7 support and a forum of willing helpers.
The best way to start online business without experience and getting traffic
Other traffic sources for your website
You can go on to forums like Quora to build a following and also try email marketing to a developed customer base. As you gather followers put them in a list and keep up the emails every month.
For local markets you can also use SMS marketing. This has a cost however it often returns a positive ROI.
Then there is paid advertising
Never even consider this until you are well into the journey and understand what you are doing and trying to achieve.
Spark Traffic is a traffic bot that will assist in some ways to help your site with SEO and Google positioning. take the free trial and see how it improves your page reports so that google will bring you forward in the search engines. Low drop out rate and increased page turns.
My conclusion
I originally went online to help my day business because I had to keep up with the latest trends which led me to appreciating the abilities of this new style marketing and business building.
I have become a consistent blogger and email marketer and really do appreciate all that is on offer.
However I had to learn a lot along the way and did the course at Wealthy Affiliate to build a greater understanding of the whole picture. In fact I re did it a second time because I skim read it the first time and missed so much of the training.
I remain in the top 150 members out of about 1.5 million subscribers due to my continued contributions.
The best way to start online business without experience by Peter Hanley