Seniors working at home, to get an income. It is possible or even probable?
Let's look at a few ways anyone can make a few extra dollars.
Why would old people want to work anyway?
Don't get me wrong, I am on your side in this story. Yes, I do qualify at 75 years I think that I am overage but still trying to learn a whole bunch of things.
An income is not the only objective after you retire from the active workforce. You still need a plan to achieve some goals a plan better than finishing the daily crossword.
Plans that may help others and continue to actively contribute to our society.
Manual Labour gets harder

All those hard jobs just get harder, Cleaning houses, washing cars, gardening even Babysitting stretches the exhaustion levels.

I am a fairly fit guy, walk a good distance every day, swim most days, keep up an exercise level but those hard jobs tire me out, it is normal, a part of the process.
I often need a bit of a Nap after lunch just to recharge the batteries however I accept that and think of it as meditation.
So what can we do?
I think blogging is good for you
Writing a blog is simply putting down what you know something about and telling others.
I do it on business matters after a lifetime in small business but it could be anything,
Gardening, flowers, plants, succulents, native, hardy, annual etc
Knitting, scarves, children's clothes, for charity, quilts etc
Crocheting. let the mind run viral
Health, your experience with asthma, heart, Knees, arthritis etc
Fitness for the over 50s, walking, running, swimming, weights
That is just a tip of the ideas and we can show you how to expand this further.
Why would you blog, is it a waste of time?
Let's face it most people blog for money, yes some do it for grander ideas but for most of us, it comes back to good old Dollars in the bank.
Affiliate income
You are paid to
sell other
peoples products
Best income
Sales Income
Selling your own
products
Hold inventory
Referral income
recommending someone
Have a good lead
base
Advertising Income
Pop-ups on your site
Great return

Here we show you just some of the opportunities and streams that will come to you as you start blogging for money.
Blogging is not a short term fix
I will tell you upfront that it may take you 12 months to start really paying out as a blogger. No big promises of instant income. It takes time to be recognised by Google and to build a following on your channel. However, when it starts it can grow bigger than you could expect.
You will be taken to step one to learn about Domains and Hosting and start your very own for free.

Then you will learn how to build a page that people will read and want more from you.
SEO is important with Keywords and meta description all clearly described for you so you are ready to tackle the challenge of greater things.

Next will be making money while mastering social engagements and guaranteeing success with content creation.
This is just the tip of what you can learn, gee my 80 years plus lady friend from Alaska is killing it so why not you.
Affiliate income is tied to blogging
Affiliate marketing is selling or actually referring someone to a site and If they signup you get paid a commission. The amount may be a little or a lot.
The best example is Amazon, it is easy to become an Amazon affiliate and flog their products and get paid a commission. However, and because they are so popular whist the commissions are often low the product value can be big.
Recurring income affiliate sites continue to pay you every month for a sale made. This can be Insurance web backup, the web hosting anything where there is a term commitment.
Wealthy Affiliate itself is a recurring income business and also includes selected affiliate sites that are suggested by them as ethical.
Beware the high priced rubbish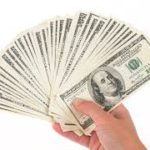 The internet is a wonderland of opportunities looking to take your money.
Just today I looked at one that promised a $1000 a day that would only cost me $3000 to buy into. an opportunity to good to miss out on except that all you are selling is opportunities, no real product or as they say it's a Pyramid so run like the wind.
Things to look for;
are they selling a real product
Is the cost for the product or for the seller
Are there legitimate buyers.


The most vulnerable people in the market are the older age group

One of the easiest ways to the money pile without leaving home.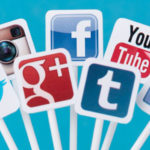 Social media for business is a necessary way of life however it does take up a lot of time.
Writing a Facebook post everyday and posting a snap to Instagram takes time and it is often time businesses don't have.
My daughter taught herself to be a wiz-kid on Facebook. Took a few courses did a bunch of programmes and then started to market herself. She used local forums as a platform and soon had more work than she could handle. ( with three young kids and a professional husband)
Another is Newsletter writing, every business should do a newsletter at least once a month. I do and many of my clients have followed suit to a regular single-page copy and paste post. I queried a customer recently and he said, sure I send them I have a Girl that writes them for me every month. It may only be an hours work but a few here and there soon add up.
What about overflow telephone answering. A group I know do Window Tinting as a business.
After hours they transfer the calls to one girl that sets up an appointment, she understands the business and can provide all the basics right through to a sale, her commissions are in the $ hundreds.
There is always eBay
This can be quite lucrative for the ones that are prepared to do the work. Selling household items is a start but selling other peoples products can also work well. Buy junk at Op shops, garage sales, vendor sales and advertise at a markup. You will soon find what sells easily.
I have a friend who is an importer from Japan, lots of craft type items and a few special products. I recently bought a sports watch from him and decided I really liked it. We are talking a 100-meter divers watch with a silicone band and stainless back.
My wife put them on the local version of eBay that is mostly in our area and sells a few every month. This is not getting rich stuff with a $50 watch but at the end of the month it all adds up.

Teaching or as they now say coaching for value.
This is great if you have a history in trade, sport or any type of industry and can offer your services to those that need a leg up.
In my street is a prominent sign that clearly states Resumes written here. Writing a resume is not that hard, you get a template and fill in the words and it is done. However, the average school-aged kid really freaks at the idea.
So if you are a half capable writer it may be the way to go.
English as a second language also offers a lot of scope for a bit of one on one training.
Making a Video for business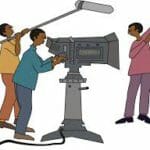 Yes, it can be a little difficult but things have changed in recent years and now anyone can make a half-decent video.
Videos really rate for how to do things market among many other interesting ideas.
Most people have no idea what to do so with a bit of training you can sell your ideas to all sorts of local businesses
Proofreading is the easy job
It might be emails, newsletters, web pages, content blogs written by the business owner. Google hates trashy writing, spelling mistakes, bad grammar and broken links.

I just went back over a hundred posts looking for these errors that were created in haste.

People in your area will have a need as well.
Selling for a commission
This is sort of like affiliate marketing however you do the selling. Find a business you like and has products that match with your outlook. Do a webpage and market to your local area. When the sale is done you pick up a 20-30% commission.
I do this as a side product even though I have my own business, a blog and other bits.

A friend is heavily into Solar products, panels on the roof, batteries and Inverter. I am in Australia and it is a hot climate and a hot product. They do a bundle of shows and demonstrations and are always looking for helpers. I like the product and also working with younger people and sharing a bit of experience. I rock up at the shows and start to sell. simple stuff, talking to people.
The list is pretty long and the opportunities are everywhere.

I don't want to go on forever because you are probably excited about the potentials offered. or maybe bored and back to the rocking chair for the afternoon soapie.
We all make our choices and I choose to stay as active as possible and as long as I can contributing to others, we are on the other side far too long so make the most of life and most of all enjoy the journey.
Conclusion
I don't have a magic wand but I can point you in a few directions that may spark something in you that will make a difference.
Whatever you do learn the basics of web page building because most of what you can now do is based around the internet.

I am not trying to sell you on the opportunities available only on your ability to do them.
I write emails, newsletters, do SMS marketing, work at shows. I work with Social media in fact.
nearly all the things I have suggested.

It's not all easy and we need to learn new skills along the way. However, it is there to be done.
My Internet journey started because I did not like what others were doing and the prices they charged. I thought I could do it better. Leave a comment and let me know.
Seniors working at home, to get an income by Peter Hanley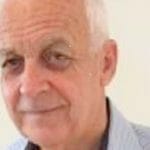 P.S. One of my beliefs is that if Donald Trump can run the world at my age then I can run a home business. The difference is I don't tweet a lot.