Working from home: 8 tips for success by someone who cares. Working from home has a downside but it can also be a great place to play and stay. Here's how.
How to work from home and enjoy the experience.
Let me start by saying that other than about 8 years working from home I am unqualified to offer Professional advice other than good old common sense. However, I have survived the experience of running a full-time business and blogging many articles at the same time.
I have experienced the full range of emotions that you will go through and come out the other side. My staff have survived the same experience and my wife and cat have learned to ignore me.
Your tip #1 Planning
Nothing beats knowing where you are going and how you will get there. It really is a matter of laying out a plan and following through on it.
I have an annual plan of what I would like to achieve and where I would see myself at the end of a year. IT IS IN WRITING.
Next, I break that down into monthly, weekly and even daily goals. No, it does not all go to plan and yes I made some changes but we do stay on track.
It is a goal to write 200 posts a year. Posts to average 1500 words in length and meet certain standards. Not such a big elephant until you break it down to 16 a month or four a week.
A post generally takes about 4 hours so my week is shortened by nearly three days.
Not to plan that would be really counterproductive and I would never succeed in my goal.
My day business is similar to where I run support and sales-based services. I have planned things to do every day: emails, social media, contacts etc. At the end of the week, I can pat my back or kick my shin depending on what is achieved.
Everyone is different so your planning will be based around your personal goals.
Working from home: 8 tips for success at Wikipedia

tip # 2 Where to work from home
Working in a family environment presents its own challenges. You must make it clear that work times are so many hours a day and social interruptions should be kept to a minimum. Having a separate office is ideal but not always possible, however, make a position you own and claim it as your sacred site.
Doing household chores is allowed but within your time limits. Many are early starters, so by mid-morning a good start to the day is achieved. Nipping to the shop or dropping the kids off does not disrupt a whole day's activity. On the other hand, don't let these activities take over because the work period is sacred and the plan must be achieved.
Moving to tip #3 A daily todo list
Your daily list. There is some dispute over the validity of lists and the overall effectiveness of adhering strictly to A-Z priorities.
There will be daily commitments that must be achieved and in a hurly-burly world, they can be forgotten unless written down. This could be paying bills, making appointments, contacting someone or achieving certain goals by a set time.
There is a myriad of ways to make a list, some great online products, written sheets or the back of an envelope. Personally I have a daily diary where I list the most pressing items and tick them off as completed.
A list in the head is prone to failure. Writing it down deepens the resolve and helps to ensure compliance. So pick your list and list your pick.
When to write your list? Again, the experts will argue for the best time. At day's end or days start, which is better?
It matters not, it is good to start the day all planned out and ready to go but it is also great to sign off on a day when finished. I do both depending on mood however the important thing is I do one of them.
Let's go with # 4 Power working
Power working helps with concentration and results. Set a task and work until complete. Avoid all distractions and apply all your energy to a time zone. It may be half an hour or an hour but stay until it's finished.
Our day is full of distractions and irrelevant information that needs to be consumed. It happens to us all.
By setting mini goals we can accomplish goal completion without having a string of things half done. Distraction is a time killer and can haunt your day when a degree of boredom sets in.
You will get lazy periods and these are the times our minds wander to entertainment, some are ok, too much is just non-productive mindless meandering. All of this leads to a big-time killer.
Social media is my # 5
Consuming and creating social media are two different things. Many will do a daily Facebook post, Instagram picture or YouTube video as part of your marketing. This is a productive effort and part of your ritual.
however, the Youtube vortex can take you down roads of hilarious entertainment for hours on end. You have been there, just look at one more, and one more and then I shall share it with someone and we will both get a laugh.
Facebook is no different as you plough through pages of important social information. So what should I do? Have certain times you do it and limit the times. It is not urgent that you ever read another post, they will wait for you.
Working from home: 8 tips for success with social media
Email management tip # 6
Emails are important, well about 10% are and the rest are junk to be dealt with as such. Your computer has a junk file so don't hesitate to fill it with rubbish.
Unfortunately, many email producers are experts at headlines designed to get your attention and connect you to an interesting site and take your time away from what you should be doing.
Again, there is no fixed answer. Some would advise checking emails twice a day and other forms of control. As I run a service business my emails are constant however I only respond to any urgent requests.
My delete button is very active because the hundred-plus emails every day are not all-important, in fact many are selling things I don't really need.
Customer service opportunities.
You are in control of your incoming mail so manage them to suit your time.
Training is tip # 7
Increasing our general work knowledge is a constant challenge. It may be on social media, online marketing or more industry focussed however it needs to be done on a regular basis.
The weekend is a great time to accomplish this because it does not take you away from general duties.
Late afternoons can be a quiet time and also a consideration, particularly if you limit it to, say, one day a week in a two-hour window.
More importantly, is to choose a time that suits you, early in the morning, at night, weekends whenever you get the least disturbance.
Further training is important in a fast-changing world and a regular update can keep you on top of the many changes that happen and can possibly affect your business.
Facebook changes on a regular basis and Google makes hundreds of updates a month. These are issues that can impact your business and need to be addressed regularly.
I use Wealthy Affiliate training as a regular source and furthermore as a support service for those nagging issues you can't easily solve.
Meeting control is tip # 8
When you are part of a group and working from home, some of the rules change. You will need to relate to other members and even have arranged meetings.
Meetings are normally a talkfest of general chatter meandering along to a semi-conclusion.
Make sure you have an agenda and a timeline for all meetings and phone hookups otherwise you will lose all control.
A lot of your general contact information can be done via email. it is faster, more efficient plus you have a permanent record. Always ask yourself the question, is a long telephone meeting really necessary? The answer will often surprise you.
Conclusion
We can go on for hours with more ideas and things to do however I just wanted to cover off the important issues to keep you focussed on the agenda.
It does take some self-control to manage your day and achieve a good day's work. It does not matter if a day is two hours or ten it is your choice but you must make then good hours.
I really dislike the end of day feeling of what I have done, when the answer is not much.
You control the workday so the end results are yours to manage.
Your results come with effort and not procrastination.
The results are in your hands, best of luck.
Working from home: 8 tips for success by Peter Hanley
How to become a virtual assistant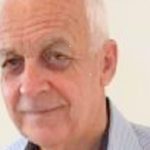 Best business quotes for a bit of fun